News & Updates
Impression Share Metrics in Custom Columns - Google Ads
August 24, 2021 04:05:31 PM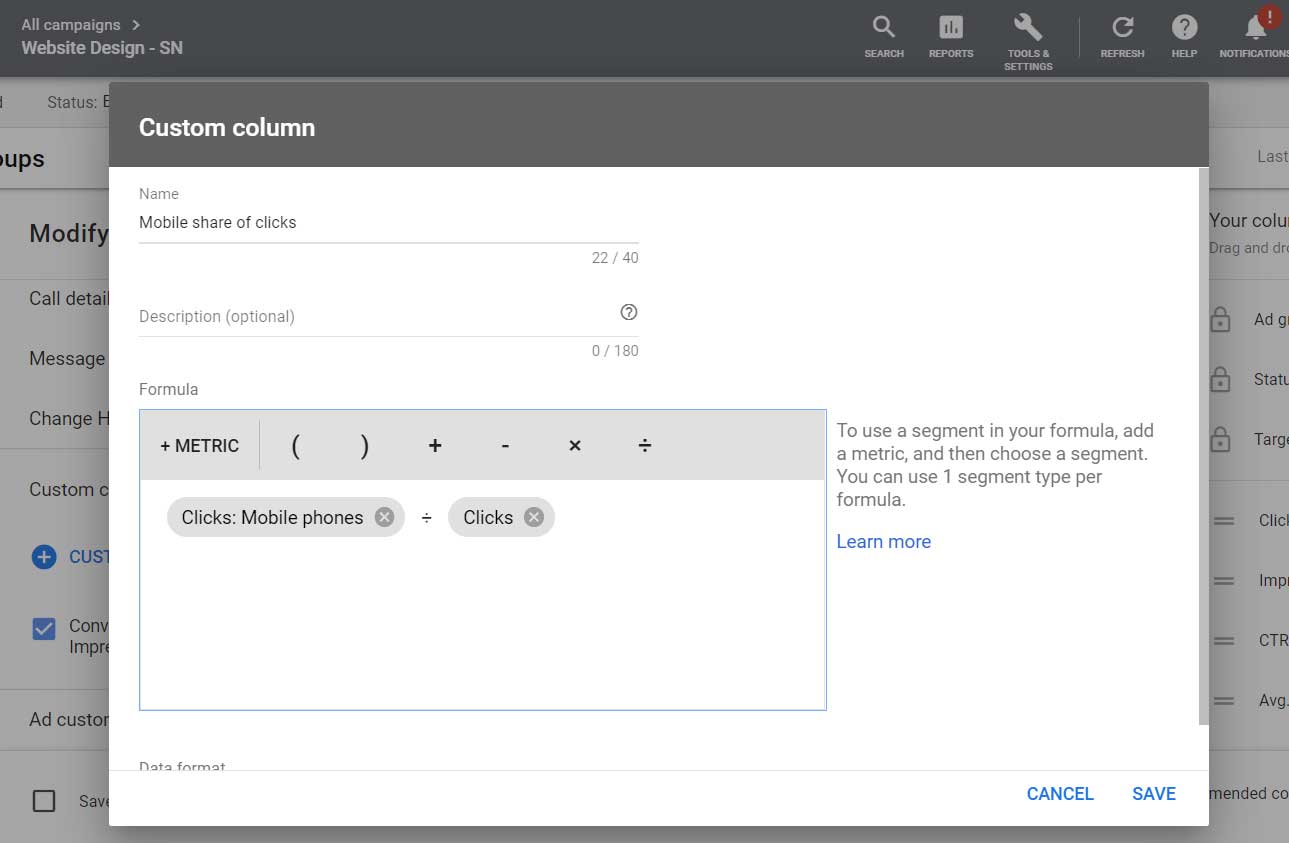 Google Ads announced that impression share metrics are now available for advertisers within the custom columns. This new feature helps advertisers find an opportunity to gain more visibility by bidding or budgeting more aggressively.
What are custom columns?
Custom columns are additional columns that advertisers can create within the Google Ads UI. These columns should help them monitor and optimize specific pieces of data to get more from their campaigns.
Moreover, custom columns help advertisers make their own metrics based on Google Ads' existing metrics. For example, here at Almond solutions, we use a metric called "Mobile share of clicks," defined as mobile clicks divided by total campaign clicks. There's no column on the campaigns page for this data, so Almond decides to create its own custom column.
How to create a custom column?
To create a custom column, follow the steps below:
Login to your Google Ads account.
On the left side, click Campaigns, Ad groups, Ads & Extensions, or Keywords.
On the upper right corner, click the columns icon, and then select modify.
Click the Custom columns and then click New column to start creating your custom metric.
Most Recent News & Updates
New Design Interface to Google Search Console
Google Ads is Updating the Insights Page
Does Bolded Text Help SEO
Google IndexNow Protocol for Crawling and Indexing
November 2021 Spam Update
Does Penguin Algorithm Affect the Entire Site
Does Title Tag Rewriting Impact Rankings
Does URL Length Matter for SEO
Does Google Care About What is in an Image
Important Update on Display Campaigns and Targeting Expansion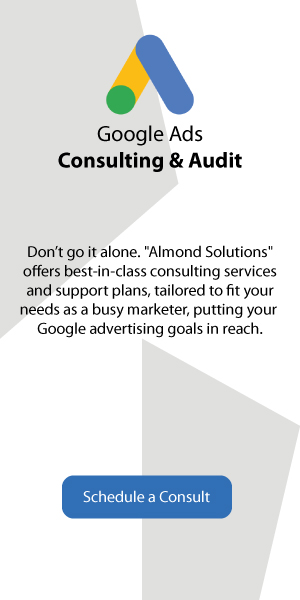 Automate Your Entire Marketing and Sales Processes
As a HubSpot solutions partner, we can work with you every step of the way to automate your entire marketing and sales processes.