News & Updates
Core Google Algorithm Update Rolling Out Today
May 05, 2020 01:03:59 PM
Google's Danny Sullivan has confirmed that Google is releasing a broad core algorithm update, as this happens several times per year. This update will officially be called the "May 2020 Core Update".
Google's guidance about this core update remains as it covered before. Read more at What webmasters should know about Google's core updates.
Actually, this update is the second core algorithm update in 2020, where the first update was in January.
During the COVID-19 situation, we thought that Google will pause any core algorithm update, but this happened.
The purpose of core algorithm update
The "May 2020 Core Update" is designed to produce a wide range of effects across Google SERPs in all countries and languages.
To read more about this update, visit this link.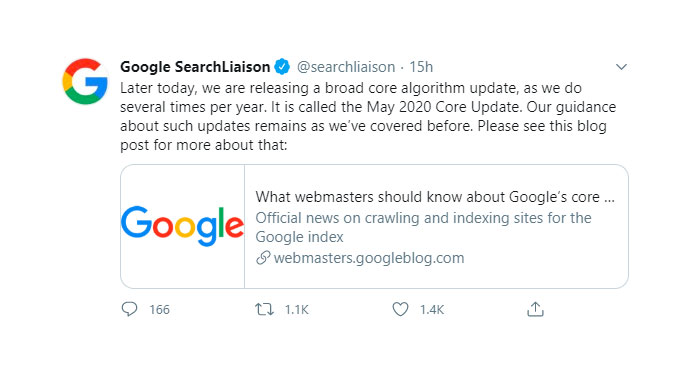 Most Recent News & Updates
New Design Interface to Google Search Console
Google Ads is Updating the Insights Page
Does Bolded Text Help SEO
Google IndexNow Protocol for Crawling and Indexing
November 2021 Spam Update
Does Penguin Algorithm Affect the Entire Site
Does Title Tag Rewriting Impact Rankings
Does URL Length Matter for SEO
Does Google Care About What is in an Image
Important Update on Display Campaigns and Targeting Expansion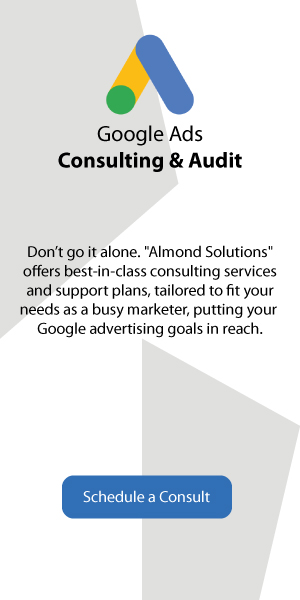 Automate Your Entire Marketing and Sales Processes
As a HubSpot solutions partner, we can work with you every step of the way to automate your entire marketing and sales processes.