12 Actionable Tactics to Drive More Sales
Originally published: March 10, 2021 01:56:37 PM, updated: November 19, 2022 12:00:00 AM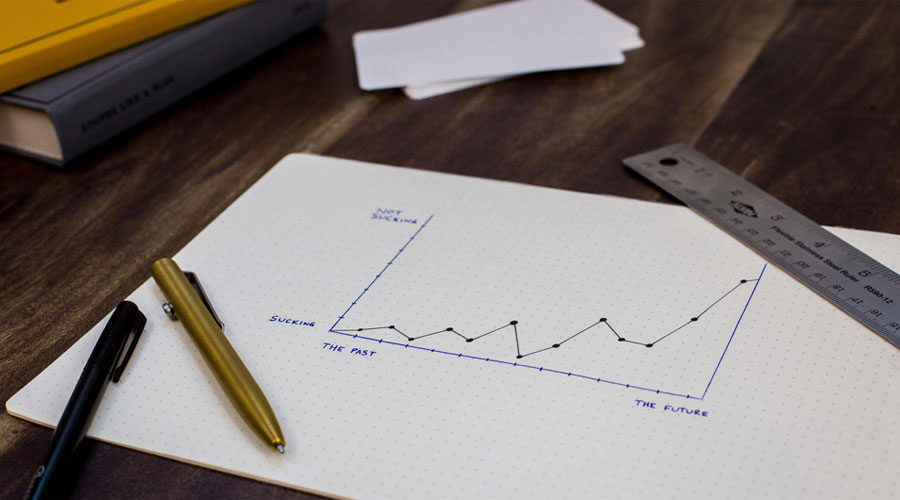 Generating sales is the perennial goal of marketers, but as it is often the case, this is easier said than done. You need actionable tactics if you plan to sell more this year, even if it was an increase of several percent.
The marketing strategy you come up with should contain a lot of automation tools that will boost sales fun.
Real shoppers, real testimonials
One of the worst blunders marketers make in the effort to launch a credible website is to post fake testimonials. While fake reviews are scandalous on their own, dishonest testimonials completely break trust with your present and prospective clients.
It's not that hard to pick up the phone one day and call customers with whom you have successfully cooperated in the past and ask them for a testimonial. Some will want to shoot a video (they wish to boost their brand image, too), while some will write a couple of kind words.
More product reviews
Moving on to product reviews and their importance. If you analyze your shopping platform, you will be surprised by the number of items that haven't had a single review. This turns down shoppers who wish to read about other people's experiences with a particular product.
Paying someone to write a real review is one option. However, it's cheaper to have a customer support agent contact a buyer and ask them whether they would like to share their satisfaction online. A 5% discount the next time they shop should be enough of a stimulus.
Personalized e-mails and newsletters
E-mails were the most popular during the 1990s, during the period of their invention. Back then, they presented the only form of communication. Today, there are many more ways brands can interact with customers, but newsletters are still quite popular.
The reason for this is that these e-mails aren't generic but rather personalized. This helps a company establish an intimate relationship with their buyers, showing them that they care. Customers, on the other side, like the personal deals they get, so they are willing to sign to a newsletter.
Posting regularly on all social media profiles
It's 2021, and by this year, it should be clear that you cannot run a sales company without a solid social media presence. The number and the exact list of social media platform brands that are present vary from one region of the world to the next.
However, after you chose four or five platforms you are going to open an account on (e.g. Facebook, Twitter, YouTube, Snapchat, and TikTok) make sure you post regularly.
One of the worst digital marketing blunders is letting a prospective shopper open your Instagram account, for example, only to find out that that the last post is dated October 19th, 2019.
How to go about cart abandonment?
Shoppers in brick-and-mortar stores don't abandon their carts anymore. However, virtual cart abandonment is skyrocketing as marketers are pulling their hair, looking at the statistics.
Tackling this issue is tricky, as there are numerous reasons why a person would abandon an online cart they took time and effort to fill. For some folks, the loading time of the page was too much (this can be fixed easily).
For others, shipping costs were too much, while the third group of customers couldn't allocate the "save" option, so they abandoned the cart for good. These are all glitches that you should be able to resolve with the help of IT experts and web designers.
Employees are the new customers
If you thought your shoppers had a problem saving a cart, you'd be surprised by how ineffective communication between different teams inside your company can get.
When different departments cannot brainstorm together, then you need to install employee engagement software pronto! This is the only way to get engagement in the modern workforce.
Mobile optimization can always improve
We are not reinventing the wheel when we say that mobile optimization is essential for anyone wishing to increase traffic on their website. However, when it comes to e-commerce platforms, it becomes crucial to optimizing the shopping platform for access over smartphones.
In fact, modern shoppers use tablets and notepads as well, so the website has to be optimized for those too. Customer experience is one segment of your business that you shouldn't save on. As previously stated, loading times have to be the same across platforms.
Attention to details
We have mentioned earlier that e-mail and newsletters are still topical, but it's not all the same how you draft them. From the subject line to the wording, you need to take meticulous care of the details.
Users don't like typing mistakes and e-mails with too many attachments. In the world of digital marketing, where UX is a top priority, sloppiness will backfire on you.
Use more GIFs
Voice and image search are trending, but there are other visual formats that are popular today, such as GIFs. Graphics Interchange Format is something you can expect to see on 9Gag but not on the website of a shopping website.
This element of surprise is precisely what marketers are counting on when they add GIFs to marketing campaigns. A GIF is more informative than an image and can be embedded in various digital formats, from the aforementioned e-mails, across social media posts, all the way to blogs.
Live chats are treasure troves of information
The primary purpose of a live chat is to improve customer support. Many companies choose to run live chats 24/7, which is something customers appreciate. However, just as operators are helping customers, so are customers assisting the management.
Namely, live chats are treasure troves of qualitative data about a particular customer. Once the data the live chat operator collected is added to the quantitative data obtained by algorithms, a complete customer profile is created.
Social media storytelling
Telling stories is an integral part of who we are. The first thing a child asks of his/her mother after she gives him/her food is to tell them a story. All people are moved by stories, so why not take the opportunity to tell them an emotional story on social media.
The website and/or the shopping platform is unsuitable for this purpose, although you can republish stories as blogs. Even social media posts aren't the ideal format, so be prepared for a lot of trials and errors; storytelling for commercial purposes is not an exact science.
Going viral
If you are launching a new product or you wish to revive the interest in an old product people seems to have forgotten, then launching a viral video is the best way to do it. As you already know, going viral is harder than it sounds, so the video has to be remarkable.
If there is a YouTuber, you like or perhaps a visual artist whose work reflects your brand's image, feel free to hire them for the job. A fresh mindset will help you revive your marketing strategy, as shoppers will be intrigued by the bold video you've posted.
All in all, these 12 tactics aren't too hard to implement. However, they do require you to think outside the box, as the world of digital marketing is rapidly changing. What works today will prove to be a failure in 2022.
Digital Marketing Audit
Get an accurate evaluation of existing performance, which helps identify new opportunities for expansion and improvement.