Lead Generation SEO

SEO, It's in our DNA... request a DNA test meeting
We are ready to handle SEO projects for websites up to 100,000 pages. And we are growing to offer enterprise-level SEO. It's a big challenge for us, but we trust our SEO nerds.
Technical SEO Savants
Link Building Aficionados
Content Writing Connoisseurs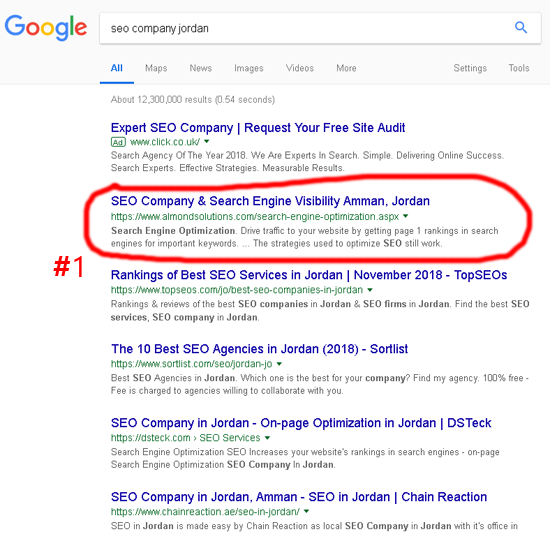 Turn Rankings to Revenue
SEO-generated traffic does nothing for your business if it doesn't convert to leads. Meet us to show you our case studies.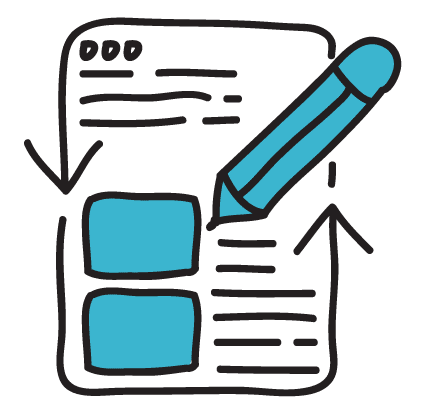 Professional SEO Audit
Our professional SEO audit takes about 2-6 weeks to conduct and includes the following:
Detailed on-page SEO checklist (over 60 checkpoints)
Detailed backlink profile and broken links
Detailed referring domains and IPs
Link intersect
Detailed top content
Detailed organic keywords and top pages
Detailed competing domains and pages
Best pages by links and links' growth
And much more
Here's how "Almond Solutions" ranks in Google
Updated: October 17, 2021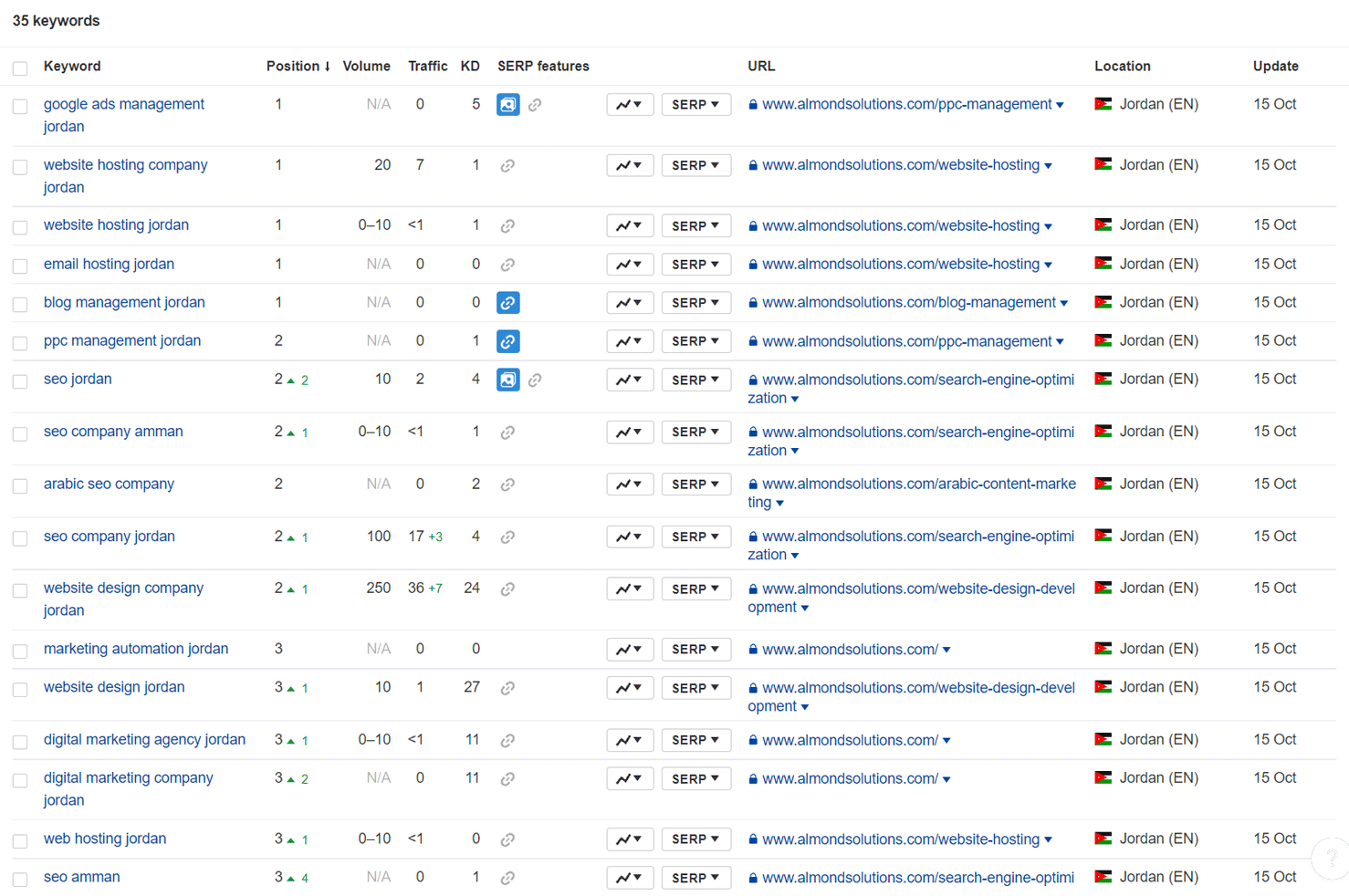 Why Select Almond Solutions Over Other SEO Companies
We are up-to-date with the SEO industry. Check this link.
We develop enterprise-level SEO strategies.
We use tactics to support company objectives rather than targeting short-term wins.
We have skilled nerds who can grow your business.
Over 50 5-star Google reviews.
No need to sign a long-term contract.
We integrate conversion rate optimization (CRO) with SEO.
Our CEO is one of the top digital marketing consultants.
We served clients worldwide (MENA, USA, UK, Germany, Australia, Spanish, Malaysia, and Russia).
We serve clients since 2005 until now. That means you are dealing with a stable company.
We are dealing with the client as a partner, not a service provider.
SEO Process

Phase 1: Company Objective
We'll review your business, website, and competitors to provide clear details to be considered throughout all other phases of the project.

Phase 2: Keyword Research
We'll review, research, analyze and select the best keywords to target to drive qualified traffic from search engines to your website.

Phase 3: Page Optimization
We'll review page titles, the website's navigation system, sitemap, ALT, META data, and clean up the code.

Phase 4: Content Development
We'll optimize your website's content to fit the SEO rules - Google loves text, high volume, and high-quality content.

Phase 5: Link Building
We'll review your target audience before implementing a link-building strategy to provide reasons to earn those links.

Analysis & Reporting
We'll give you regular details, including analysis of campaign performance and plan tracking and adjust work plan based on results.
Why Does Our SEO Process Deliver the Results?




We're With You Every Step of the Way.
Most Frequently Asked Questions about SEO
What is SEO, and how does it work?
SEO stands for Search Engine Optimization. It's the process of optimizing your website to rank it higher in search engines like Google and Bing. SEO is an important digital marketing part for lead generation and growing your business.
SEO works by ensuring your website is technically correct and offers relevant content to both users and search engines. Additionally, it includes page optimization for the keywords users search for and by getting links to these pages (link building).
Does Almond offer SEO consult?
Yes, at Almond, we offer SEO consulting as an extension of your marketing team. You tell us what you need, and the SEO consultant will deliver.
Does Almond integrate SEO with social media?
Of course, when we create a blog post, we'll share it on your social media accounts – more social shares help pages to rank better. We strongly believe that SEO and SMM should be integrated. To make sure, check out our blog and social media accounts to see by yourself.
Does Almond analyze my backlink profile and clean it up for Penguin recovery?
Yes, our specialist will analyze your backlink profile using professional tools and then identify the best ways to contact webmasters (sometimes we use disavow tool to remove bad links). After successfully working with webmasters to clean up your bad links, you will receive a detailed report about the link removal campaign.
How does Almond find the best keywords for my business?
First, we'll ask you to provide us with a detailed description of your business activities and market and ask you to suggest to us your keywords list. Then, our specialist will analyze your suggested keywords list using professional tools to find out how many people are searching for these keywords and how many websites are competing with you for the traffic. After that, you will receive a detailed report about your suggested keywords and recommendations for the best results.
How long does it take to see results from SEO?
There are key factors that search engines will consider to determine how quickly results will come. These factors include, but aren't limited to:
How many pages your website has
How your audience engages with your content
The quality of content
Domain authority
A website with huge content could see results in a couple of days compared to websites with a little content.
Does Almond offer offshore outsourcing services?
Yes. Our company offers various offshore outsourcing services to global companies of all sizes, including Jordan, that cover search engine optimization, social media marketing, PPC management, internet marketing, website design & development, and more. Outsourcing us will definitely save you time and money.
How much does SEO cost?
At Almond, if the customer wants to deal with SEO as an investment, then the word "COST" will be ignored, and instead, we partner with him to create a solid plan and strategy for the SEO project to get a high ROI. But, if the customer focuses on "COST," we'll charge a rate based on keywords that need to be optimized.
Does Almond offer conversion rate optimization?
Yes, having a presence in the top positions (in search engine results page - SERPs) for the keywords the user is searching for is perfect to drive visitors to your website. But this does not mean the visitors will be converted to leads. On the other hand, the visitors will be converted to leads if the landing pages are fully optimized, and the science that cares about this is called conversion rate optimization.