Domain Registration

Protect your trademark in a matter of minutes!
A domain is priceless, much like a diamond. It serves as your location, the key to your content, and your company's online brand.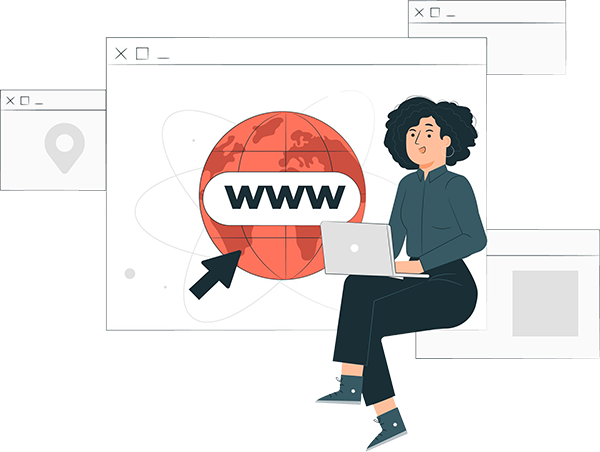 Everything Is Covered
A domain name is only the start. We'll support your website's hosting, site management, and design. If you'd like, we'll even create it for you.
How to Pick The Right Domain
Our experts put together these valuable tips for choosing the perfect domain.
Make sure your name is memorable | Pick a name for your business that suits it | Register different TLDs to protect your brand | Register common misspellings for the domain
Search & buy domains in bulk
With our bulk domain check tool, we eliminate the hassle associated with registering multiple domains. You can type up to 500 domain names in the box, but make sure to put each one on a separate line.
Transfer your domain for less
If you are unsatisfied with your current domain provider and want to combine your properties, or it's just time for a change — we can help.
You can transfer up to 500 domains at once at an affordable price. Our bulk transfer also includes a full year of free registration.
Someone else owns it, but you want it. Let's accomplish that. You're first in line to acquire any previously owned domain names that become available. But there's a little more to it than that, of course.