Digital Marketing Audit

Find new opportunities to expand and enhance your digital strategy
A digital marketing audit gives marketers and business owners an accurate evaluation of existing performance, which helps identify new opportunities for expansion and improvement.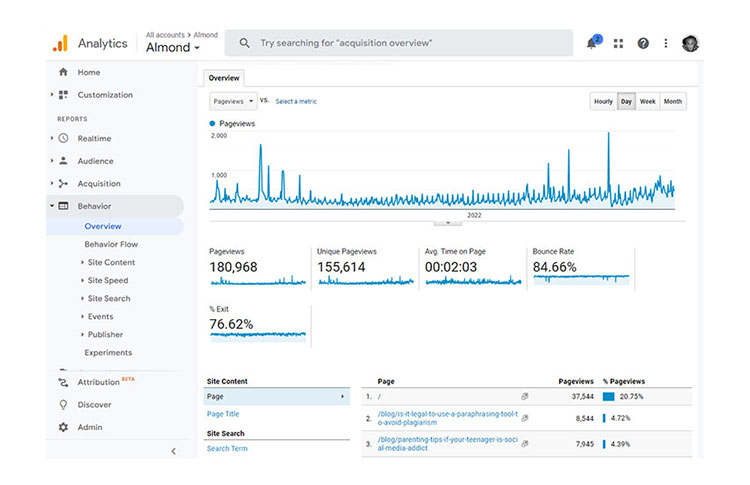 What's included in our digital marketing audit?
We'll determine which of your marketing channels is meeting your KPIs using data from measurement platforms like Google Analytics, as well as a wide range of technical analysis tools and keyword trackers. We'll also determine which channels are underperforming and why, as well as where there are opportunities for improvement.
A crucial component of a digital marketing audit is understanding your place in the industry and how you compare to your competitors. We'll assist you in locating your online competitors, determining what they do effectively, and identifying areas where you may surpass them.
The key to successful digital marketing is to communicate with your target audience in the most enticing and relevant ways. We'll help you better understand your website audience using a variety of data analytic tools, and we'll offer guidance on how to increase engagement and conversion rates.
Stop speculating. Start learning. Each of your marketing channels' performance is evaluated by our channel audit. A channel audit has the solution if you're worried about your PPC expenses or wondering whether SEO is worthwhile.
Our social media specialists evaluate your online messaging style, tone of voice, and engagement metrics. Our areas of expertise are Facebook, Instagram, Twitter, LinkedIn, and YouTube. Go social while streamlining your offerings. Stop pursuing. Take the helm.
SEO aims to give your users the best possible online experience while ensuring that search engines like Google recognize and properly rank your site. To propose specific steps that can boost rankings and encourage conversions, we'll conduct an extensive review of the technical aspects of SEO, your on-page optimization, and your off-page profile.
PPC is all about strategically allocating funds to maximize return on investment by luring new clients and keeping old ones. In order to assist you in making better use of your budget, we'll assess your current sponsored activity across Google Ads, Bing, social media, and any other channels you're using.
Without a specific set of follow-up steps, no digital marketing campaign would be complete. We'll provide detailed actionable advice that your team can put into practice. These recommendations are made, with a traffic light system used to rank them according to which ones will impact your company most.
See how a digital marketing audit can benefit your business.