5 Technologies to Personalize Brand Marketing Communications
Originally published: July 18, 2022 11:15:37 AM, updated: July 18, 2022 12:57:09 PM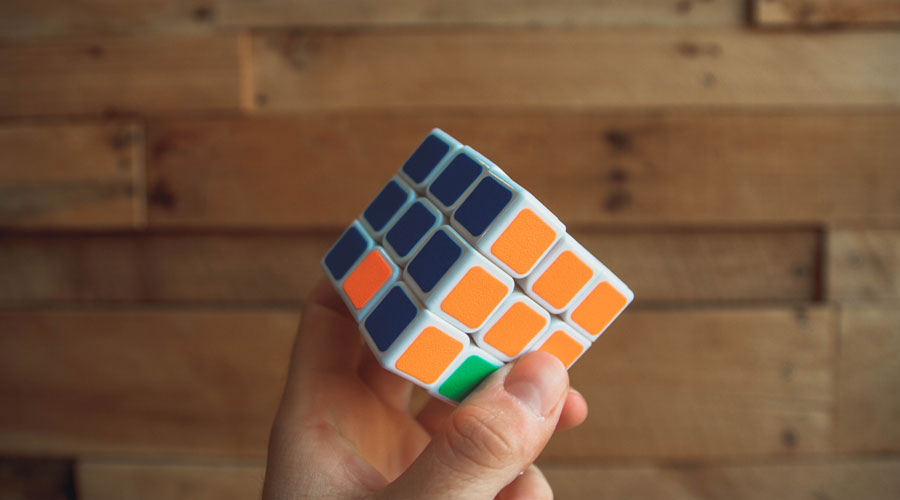 Digital marketing is conquering all industries. We're talking not just about social media but e-commerce as a whole. Store owners are increasingly integrating their sales across Instagram, Stories, and various digital ecosystems. To understand how it works, entrepreneurs should figure out the specifics of the search engine, user experience, and customer touchpoints.
According to Epsilon, 80% of consumers indicate they are more likely to choose a company that offers a personalized experience. This applies not only to equipment or digital products but also to clothes, food supplies, and even ordering freight. We will have such trends in the next 10-15 years. According to Salesforce, 80% of marketers believe that a good experience is just as important as the quality of products and services.
Digital Products, User Experience, and Branding
Every year, marketers become more involved in the digital ecosystem, and every consumer feels it. An increasing portion of marketing budgets is directed towards purchasing advanced technologies. Leading brands run chatbots and offer store visitors the chance to use VR and AR equipment. Most expenditure is allocated to satisfy urgent consumption needs.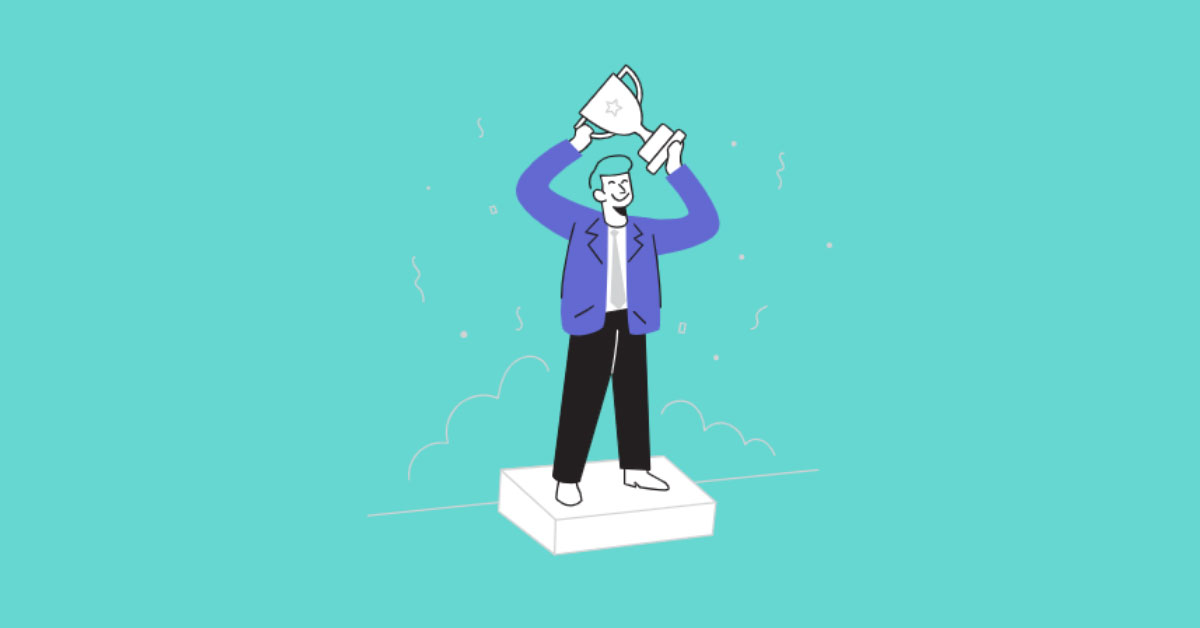 Currently, MarTech consists of 6,829 different solutions, and in 2011 there were only 150 of them. Such a large market fragmentation is due, among other things, to an increase in marketing costs for proprietary technologies.
Nearly two-thirds (63%) of marketing budgets are now spent on proprietary solutions, up from 44% last year, according to the Martech: 2019 and Beyond report by Moore Stephens and WARC in the UK and North America. Such trends could not but affect the effectiveness of certain strategies. Owners of global companies and brands have to look for more and more new methods to keep the desired level of competition in the market. Global spending on MarTech is now estimated at $99.9 billion.
Importance of Branding for Different Businesses
Due to the strong competitiveness, it is not easy for newcomers to cover the global market. Those who decide to start a new business will have to promote a new product. Best practices such as crowdfunding and branding may greatly simplify this task. Such requests will not cause dead ends — thousands of experienced designers are ready to create an original logo that meets generally accepted parameters. Here are the main ways to increase brand awareness in this way:
Vending machine branding. The key advantage of such techniques in advertising will be unobtrusiveness. The distribution of products this way is always positively perceived by the future buyer.
Advertising car stickers. The leaders of political parties and civil organizations have already appreciated the effectiveness of such tricks.
Creation of original corporate accessories (pens, notebooks, briefcases, T-shirts, etc.). This way of running a reach-out campaign, along with media advertising, is always used by large players in the market — owners of supermarkets, large logistics companies, international corporations, and others.
Visualization in Marketing — Benefits, Basic Techniques & Impact on Consumers
According to the Ascend2 Marketing Technology Trends report, CMOs currently rank content marketing (51%), marketing analytics, and email marketing (47% and 45%, respectively) as the most effective technologies. But such ways to convey information about the brand to the consumer should not be limited.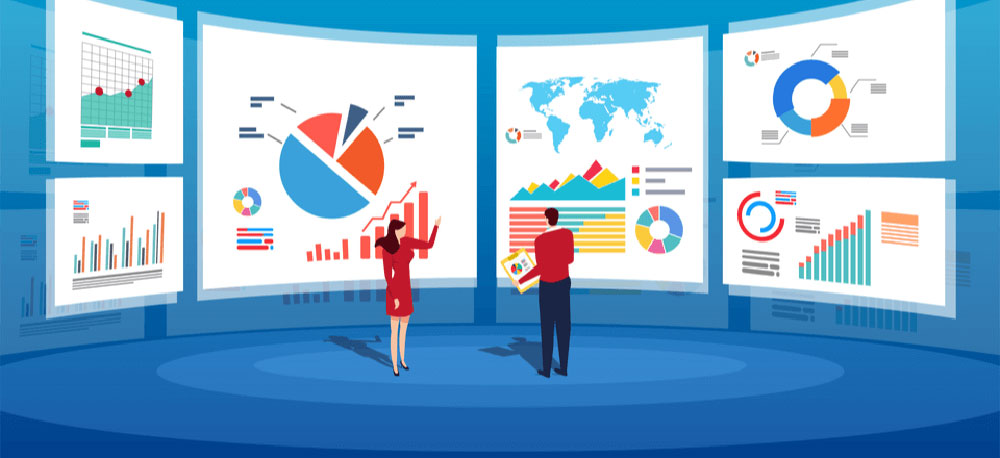 With social media rapidly infiltrating consumers' lives and increasing device performance, 3D is promising. The importance of visual effects cannot be underestimated. According to Hubspot, adding video and graphics to an email will increase your CTR by 200-300%, and placing it on a landing page will increase your conversion rate by 80%.
3D Visualization — Key Benefits
Any good visual idea is the backbone of success. Thousands of experienced marketers who have completed many promotional campaigns will confirm this. This method is effective not only for digital products — 3D visualizations allow people to maximize profit in any area. This trick is used by designers, developers, furniture manufacturers, and professionals involved in construction and architecture. They turn to professionals to prepare visualization projects for various products, which is really impressive. Here are the main advantages of this method to attract attention of the consumers:
3D technology allows people to convey in detail all ideas that can be implemented in the future.
Every project rendered with 3D visualization gives a much more professional impression, so entrepreneurs can influence the imagination of investors and convince them that their vision can be realized.
Easy to distribute, marketable, and shareable solutions.
360 VR Tour & Marketing Techniques
One of the key stages for many companies involved in the next promotional campaign is visualization, i.e., the graphic representation of the space and equipment efficiency. If we are talking about 360 VR tours, such work most entrepreneurs should leave to a professional. Only in this case consumers and partners can get a clear and aesthetic visualization of the landscape, understanding the comfort and functionality of devices, which is essential for the implementation of design ideas. Most professionals prefer 360 VR tours because of the following:
They want to get a visual presentation of the design, which is an order of magnitude higher than that of competitors. Such a desire will be appreciated by most consumers — buyers of glasses, clothes, clients of architects, and large developers. Advanced software allows people to display a visual representation at any time of the day or year. This means that potential consumers can literally touch the product recreated in the virtual world.
With Virtual Reality panoramas, developers create for the end-user a unique experience. Moreover, people can offer their own adjustments to improve products. This applies to the design of accessories, clothing, and workspace arrangement. With 360 VR tours, it's easy for professionals to make a selection of styles and colors to achieve the perfect result and joint discussion with the customer, quick change of details.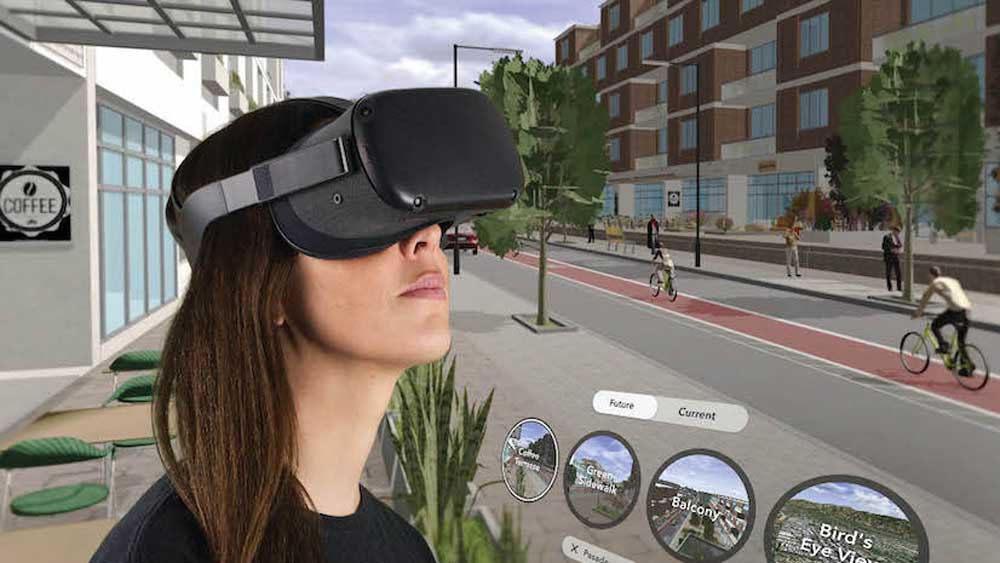 Developers who build country houses and implement ideas for adjoining spaces do not want to leave a single square meter empty and abandoned. They immediately begin to plan the installation of various decorative landscape details — the location of flower beds, trees, and much more. In such cases, 360 VR tours ideally provide a personalized experience. This also applies to retail space. If professionals are involved in solving such problems, the work will be done with the highest quality.
Cost & Perspectives of Visualization, Best Practices
The most effective way to present a residential complex or architectural object is through 3D visualization. The same applies to retail spaces — supermarkets, cafes or restaurants, clothing stores, and showrooms. Due to the introduction of innovations, animated visualizations became the most common solution. 3D projects allow a thousand enthusiasts to present any idea perfectly. The cost of such service is determined based on several factors:
Number of objects and complexity of visualization work
Image quality and detail of elements
Number of shots, angles, duration of videos
Wishes to the customer and deadlines
The introduction of virtual reality and 3D visualizations in marketing is very diverse. For example, the AR/VR Agency Vertebrae launched an online AR platform that any online store owner can use. Startup Blippar offers an internal visual positioning system based on Augmented Reality. Entrepreneurs can easily create events and effects in order to interest influencers from different countries. This platform delivers the best solutions for personalized consumer experiences.
In the social media segment, Hootsuite is growing in popularity, receiving the highest ratings from CMOS. This is no accident because the team that created this project has been involved in studying user experience for several years. Regardless of the category (social listening, monitoring, managing), Hootsuite topped the rankings and was also the top-selling social media marketing software in 2018.
Leads & SaaS Metrics — Key Parameters for a Personalized Experience
Personalized user experience is one way or another based on effective metrics for SEO. Most experienced professionals put first the increasing quality, and the number of leads for a certain period is essential. Here are the key metrics people should consider:
New Site Visitors: Google Analytics assigns a unique identifier to each website visitor. If the user has not deleted their cookies or uses a new device unknown to Google, passed parameters allow the search engine to determine if the visitor is new or returning.
New Customers (Won Customers): Customer acquisition is the stage where a potential consumer signed up to buy a product or order a service. Therefore, people should consider the number of new accounts in the sales funnel. Such a metric shows the success of both the sales team and the marketing department.
Lost Customers: This indicator is included in SaaS reporting metrics in order to understand how effective a marketing campaign is. With online platforms, such data can be tracked automatically — no human factors, no data errors.
Improving SaaS metrics is an incredibly difficult challenge for people who are engaged in e-commerce or cryptocurrency trading through platforms such as ICOholder. This is because of the large number of indicators that they will have to analyze.
Voice Search & User Experience
Nearly a third of the 3.5 billion Google searches performed daily are for voice searches. In the next 3-5 years, this share will grow by at least 50%. This is because SEO teams are interested in introducing new strategies.
Ranking in such cases differs from the usual entering of a search phrase. When users ask a question to an assistant on a smartphone, they see only top-10 results. Tailoring the SEO strategy to voice search is essential for any business owner who wants to find additional customers' touch points. But beginners should take into account the fact that the key search phrases should follow the rules of conversation, not written messages.
Chatbots & Machine Learning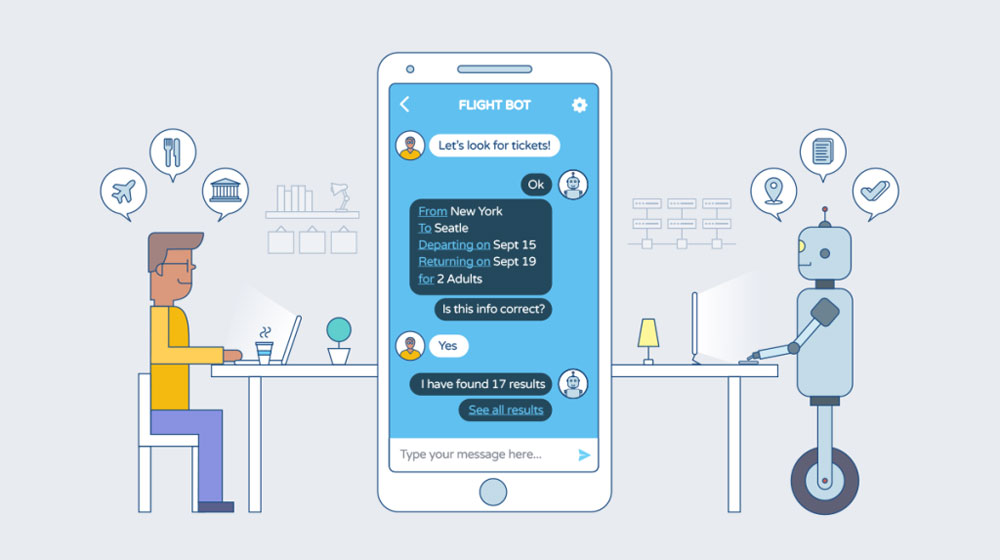 Implementing such digital solutions allows brand owners to improve customer service and user experience with a minimal budget. Chatbots can be integrated with a website, an app, and even a social media platform. Due to such an ecosystem, developers can collect information from users, which can be used to improve specific marketing strategies.
According to Grand View Research, the global chatbot market today reaches $1.2 billion, and the annual growth is 24 percent. What's more, 45% of business owners want to use such innovative tools for customer service. In the next 5 years, up to 80% of business communication with customers will take place through instant messengers and messenger bots.
Machine learning and Artificial Intelligence allow developers to analyze data more efficiently. With such opportunities, it is possible to improve the personalization of content and create unique customer journeys. Most companies use Artificial Intelligence to solve specific problems associated with people's habits. For example, McCormick (an American food and spice supplier) offers FlavorPrint, a tool that combines shopping behavior, weather conditions, food prices, and many other features to recommend recipes and spices. This is just one case of the effective implementation of this technology.
Key Takeaway
Many experts say that digitalization and sales automation have become part of the rapidly changing standard of a growing business. There are proven tools from various areas of marketing practice that experienced analysts say are definitely worth a try. Among them are Virtual/Augmented reality platforms, chatbots, online tools, and more. Most of such solutions are based on user experience.
According to Market Research Future, the global sales automation market will grow by $8 billion by 2023, growing at a CAGR of 10% per year. The most important players are Aptean Software Company, NetSuite, Bullhorn, Microsoft, Oracle, Pegasystems, Salesforce, SAP, Sage Group, SugarCRM, and Zoho. So, most entrepreneurs should focus on the strategies of these giants.
Automate Your Entire Marketing and Sales Processes
As a HubSpot solutions partner, we can work with you every step of the way to automate your entire marketing and sales processes.