How Choosing a Domain Name and Web Hosting Impacts eCommerce
Originally published: April 10, 2020 04:40:35 PM, updated: September 25, 2021 10:46:18 AM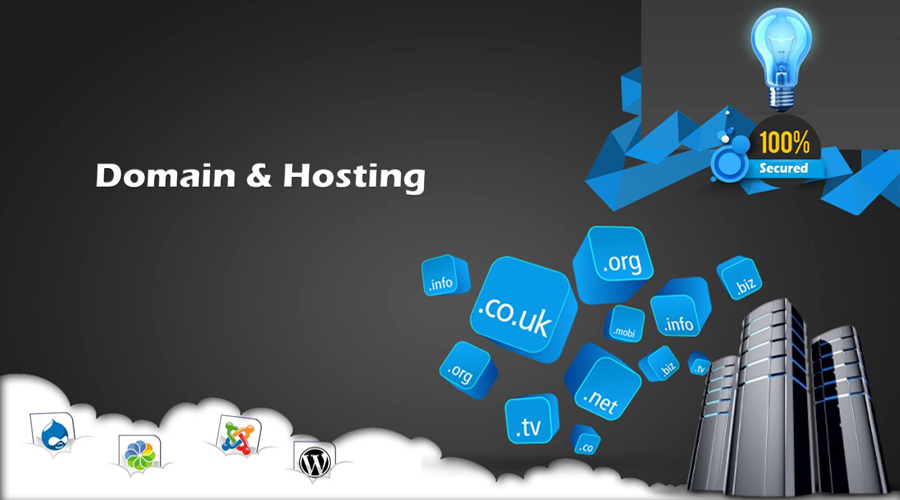 Setting up an e-commerce venture is an impressive feat, no matter how widely accepted it is to shop online today, the sheer amount of competition and its growth is making it extremely difficult for online stores to survive. In this competitive arena, the right decisions can have a major impact on your reputation and your ability to stay relevant, whereas the wrong ones and the neglected decisions can become the breaking point of your presence.
Among a slew of factors that will inevitably make or break your business online, your e-commerce store heavily depends on the two factors that too many managers neglect: the domain name of their online store and their hosting provider.
Although you have to worry about your suppliers, your inventory management troubles, your digital marketing feats, your customer support crew, and your SEO, these are equally essential in defining the future of your brand. If you're uncertain as to how these two major elements can affect your business in the near future, here are a few important facts you should keep in mind and use them to choose the right backbone of your online business for greater, more stable long-term success.
Inspiring secure purchases
You don't have to be an expert in cybersecurity to understand the relevance of implementing best practices to ensure that each and every customer can make a secure purchase on your site. Hosting plays into your security to a great extent, since built-in features of your hosting provider can make all the difference for your buyers.
For example, SSL encryption paired with powerful firewalls means that the sensitive data your customer inevitably need to use to make a purchase is safe from hackers and leakage. Look for solutions that have malware protection as well, so that recognizing and eliminating threats in time can be a built-in function to contribute to your IT team's efforts. Monitoring your network is another feature hosting providers should offer so that you can always keep an eye on unauthorized attempts to access your network.
Building trust and loyalty in one go
Domain names have a multitude of purposes, from pleasing search engines to appealing to your target demographic and your industry. However, one major role of your domain is to establish trust with your audience, which is best done with the help of a bit of personalization. In case you're wondering how to personalize your service with the help of your top-level domain, you can consider using a .me extension to genuinely appeal to your demographic.
This kind of personalization is often paired with excellent domain name security with the help of spam, phishing, and malware monitoring for businesses and individuals. It's safer for you and it's safe for your visitors. Also, it's a simple, seamless way to create a catchy name that instantly evokes a more humanized image of your e-commerce business, all the while enabling your brand to earn more trust from your site visitors and slowly built up their loyalty over time.
Brand recognition and name recall
Some brand owners want to choose a quirky name for their business, simply because it has emotional value or meaning for them, personally. Now, aside from using personalized domains, which is a brilliant way to "condense" your brand presence within a single human being, selecting non-industry relevant terms and phrases means risking confusion among your visitors.
Even more so, many will not even click on a link with a strange domain name that doesn't reflect the purpose of your business. Personal names and industry-relevant terminology both make much more sense from this standpoint and ensure greater recognition, which in turn means more site visits and more conversion opportunities.
Ongoing support
E-commerce business owners will often evaluate hosting capacity, location, various features, but they'll fail to look at the support system that's available within the package. Once you hit a set of issues that prevent your customers to go through with their purchase, you'll find yourself livid and with no support agent at your service.
That is precisely why looking closely at the hosting tiers available means evaluating the spectrum of available ongoing support from your hosting provider. How quickly do they typically respond to tickets? How quickly do they normally resolve the most common issues with hosting? Will you only be able to reach them via email, or do you have a live chat option or a phone number that's always at your service? In case you need to scale your web shop, if your site crashes on Christmas, or you experience issues with your loading speed, you should always have access to someone in your hosting team to help and mitigate any ongoing issues for your site visitors.
Optimization and naming
In an effort to appear more relevant in the eyes of Google and other search engines, too many e-commerce businesses will attempt to cram too many keywords into the domain. This, however, has absolutely no positive impact on your ranking, especially if you don't follow through within your site, from your product descriptions to your reviews and other on-site copy.
Short and sweet domain names that are memorable can in fact be better for your brand. You can certainly get creative and implement one keyword that succinctly describes your expertise, and use it in a playful manner by crafting your own phrase. Just make sure that you're using keywords that will instantly evoke the right images and emotions among your audience, and not just recognition from your search engines.
The more you invest in these intricate decisions that affect your business, the greater your chances will be to survive the influx of new e-commerce experts and the growth of your existing competitors. It's true that you can always purchase a new domain name or simply switch to a new hosting provider, but by then, you risk alienating and losing your existing customer base and having to start from scratch. Think of these two as your reputation builders, much like every piece of your marketing puzzle or every step you take in your sales cycle. Add these considerations into your strategy to ensure a stronger presence across the board.
Jacob Wilson is a business consultant, and an organizational psychologist, based in Brisbane. Passionate about marketing, social networks, and business in general. In his spare time, he writes a lot about new business strategies and digital marketing for Bizzmark blog.
Automate Your Entire Marketing and Sales Processes
As a HubSpot solutions partner, we can work with you every step of the way to automate your entire marketing and sales processes.