How Much Does a Website Design Cost
Originally published: May 31, 2022 12:01:15 PM, updated: November 19, 2022 12:00:00 AM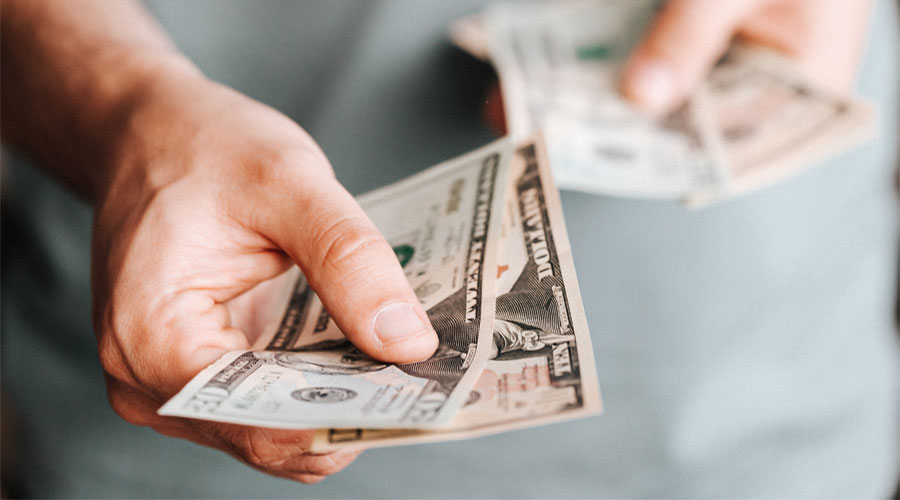 Whether you hire a web designer, code it yourself, or use a website builder platform, the cost of producing your site is determined by how you build it. The DIY web builder option is the most cost-effective way to create and maintain a website.
There are various website builders on the market that allow you to design a website from the ground up for a meager cost and without any technical knowledge.
Website builders are great for quickly putting together a simple site that fits into a template (e.g., a restaurant, an online shop). We would always advocate hiring a professional web developer for a more sophisticated and distinctive website.
So, how much does it cost to build a website?
When it comes to the price of a website, there are two essential areas to consider:
Infrastructure - refers to the underpinnings of your website's operation. Software, hosting, and domain name, for example.
Design and functionality - this includes everything your visitors will interact with, such as your site's design and functionality.
There's also the question of whether you want to hire someone to set everything up for you or whether you want to do it yourself.
How much does backend infrastructure cost for a website?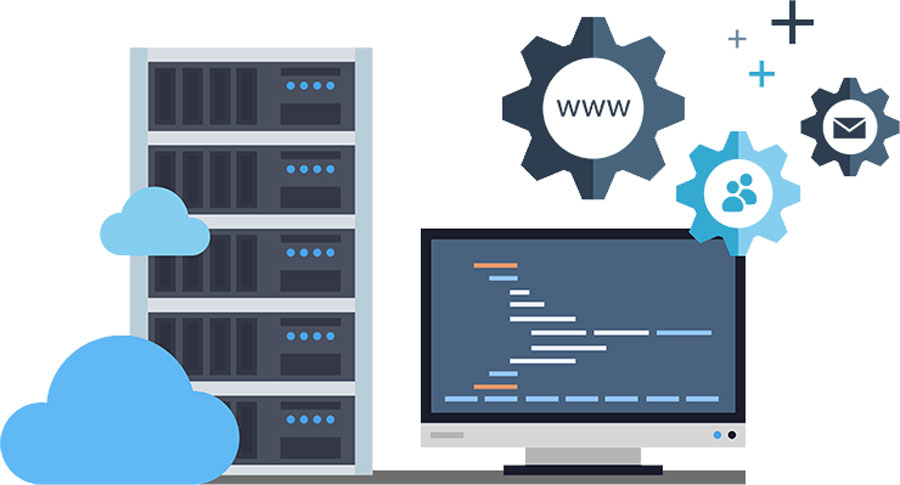 When developing a website, there are three significant backend infrastructure costs to consider:
Domain name: Around $10+ per year
Website software/content management system: Free or around $16+ per month
Hosting: $5 per month to start, more when you get more visitors.
A few words on the different types of web hosting
There are three primary forms of web hosting, each with its own set of advantages and disadvantages. Many of them are related to bandwidth limitations, which limit the size of your website or the number of individuals that can visit it each month. The ideal solution for your company is mostly determined by its size and expansion goals.
Shared hosting
Your website is shared with many other websites regarding server space and bandwidth. This is a less expensive choice because you're sharing the cost of the space and bandwidth with other businesses and individuals. However, if you require more room or speed, you will incur additional charges.
Prices begin at $5 per month.
VPS hosting
This is a combination of a private server and a shared server. While the fundamentals are similar to shared hosting, there is usually a minimum bandwidth allocation guarantee that scales to accommodate unforeseen traffic spikes. When it comes to software updates, VPS setups are also more flexible. You can, for example, install Apache, PHP, or MySQL application updates whenever you want without affecting other users on the server.
Prices begin at $30 per month.
Dedicated hosting
Your company will have its own server. There is more bandwidth and memory than with the other two options. There is more stability and flexibility. The hosting business handles common issues like updates, upgrades, security, and maintenance.
Monthly rates begin at $150.
How much does a website cost for design and functionality?
Designing a website
You'll have a working website once you pay for the infrastructure. However, it will not look or perform the way you want it to...yet.
Let's talk about how much it will cost to customize your design and functionality.
One of the significant advantages of utilizing a content management system like WordPress is that you can change the style of your website using pre-built "themes" rather than having to start from scratch.
With a few clicks, you may install a theme. Then, using a user-friendly interface, you may change the theme to suit your preferences.
WordPress, Squarespace, Wix, and other website software solutions have free and premium themes.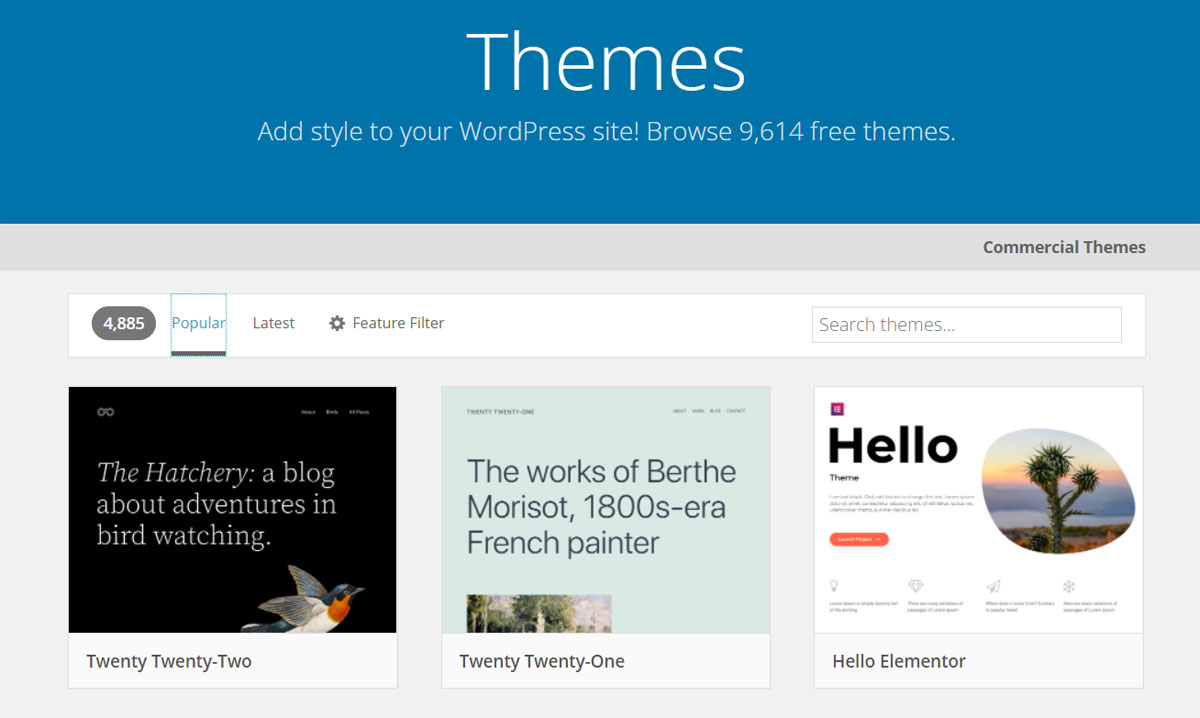 If you're on a tight budget, a free choice is quite acceptable.
Here's what you may anticipate paying if you find a premium theme you like:
WordPress - A WordPress theme costs, on average, $59, though this varies by theme.
Squarespace and Wix - generally cost more than $100
Website functionality
Because so much depends on your demands, this category has the most variation.
Almost all of the major website builders allow you to add functionality to your site using third-party extensions. These are commonly referred to as "plugins" or "apps."
Like themes, these are available in both free and premium packages.
Most sites, regardless of whether they're built with WordPress, Squarespace, or Wix, will require at least a few expensive extensions. Because the price "per extension" depends entirely on the developer, it is impossible to provide you with an accurate figure.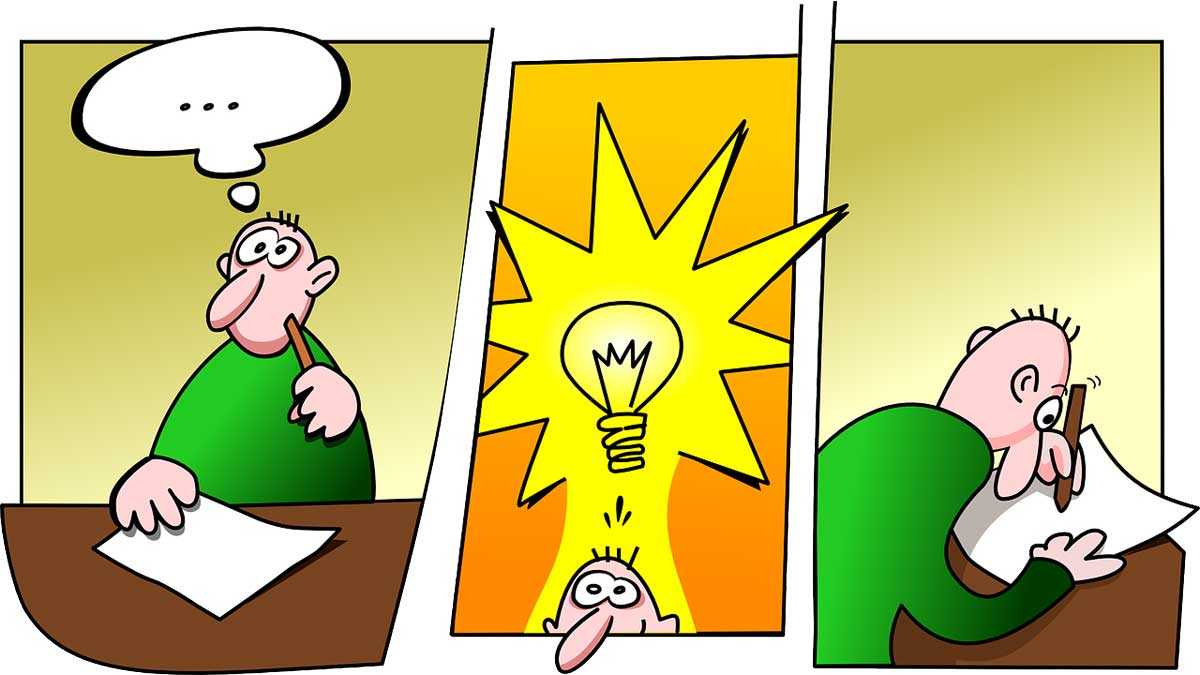 The total cost of design and functionality is entirely dependent on your requirements. You couldn't afford to spend any money on a simple website. However, if you want many complex features, expect to spend more money.
If you're willing to do it yourself, a website can be surprisingly inexpensive. You'll only have to pay a few hundred dollars for your first year.
However, if you hire someone to design your website, you will be responsible for the same essential infrastructure expenditures.
Plus that person's hard work... a significant fee for their knowledge.
The growth-driven design ensures continuous improvement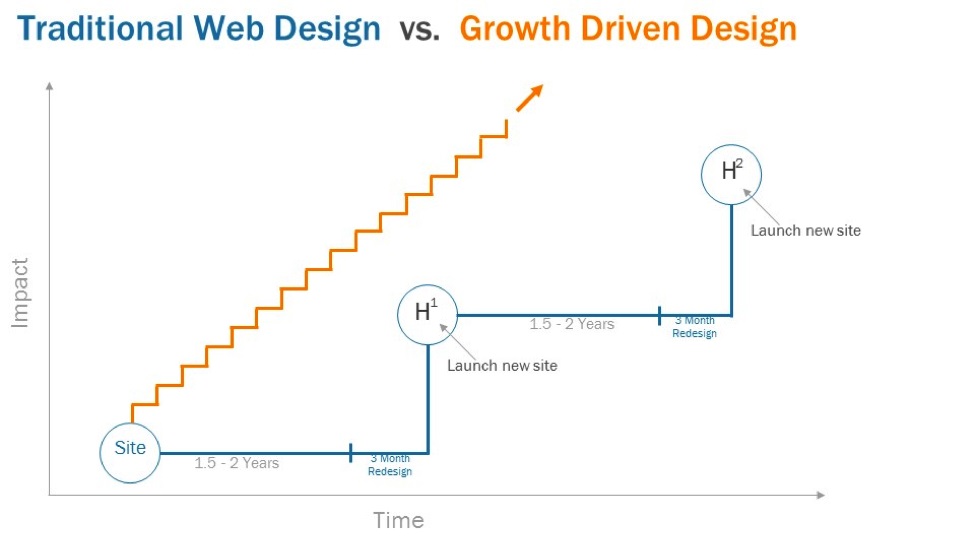 It's thrilling to launch a new website design or redesign, but it doesn't mean you should ignore it until you redesign it again in three or four years.
Another incentive to using a web design agency is to save money. This allows you to improve the user journey by building a more robust website month after month utilizing user data.
Your website, like a plant, requires water, light, care, and attention to grow strong and prosper. Both to reflect changes in your business and to satisfy the developing demands of your buyer, it must be watched, continuously updated, and recalibrated.
"This seems pricey," I know what you're thinking. And, certainly, you will need to invest in your website in order to keep it up to date.
A growth-driven design retainer with an agency can cost anywhere from $5,000 to $10,000 per month, depending on how aggressive your goals are and how much effort you're ready to put into research and updates. Growth-driven design is a collaborative strategy that allows your team to concentrate on the website features that will improve your consumers' experience the most.
If you choose this option, you'll collaborate with the agency team every quarter to identify the most critical areas for improvement on your site based on user statistics. You'll devise tests and experiments to improve outcomes. To provide your users with the site they desire, you'll tweak the design, copy, and UX.
What role does content have at the price of a website redesign?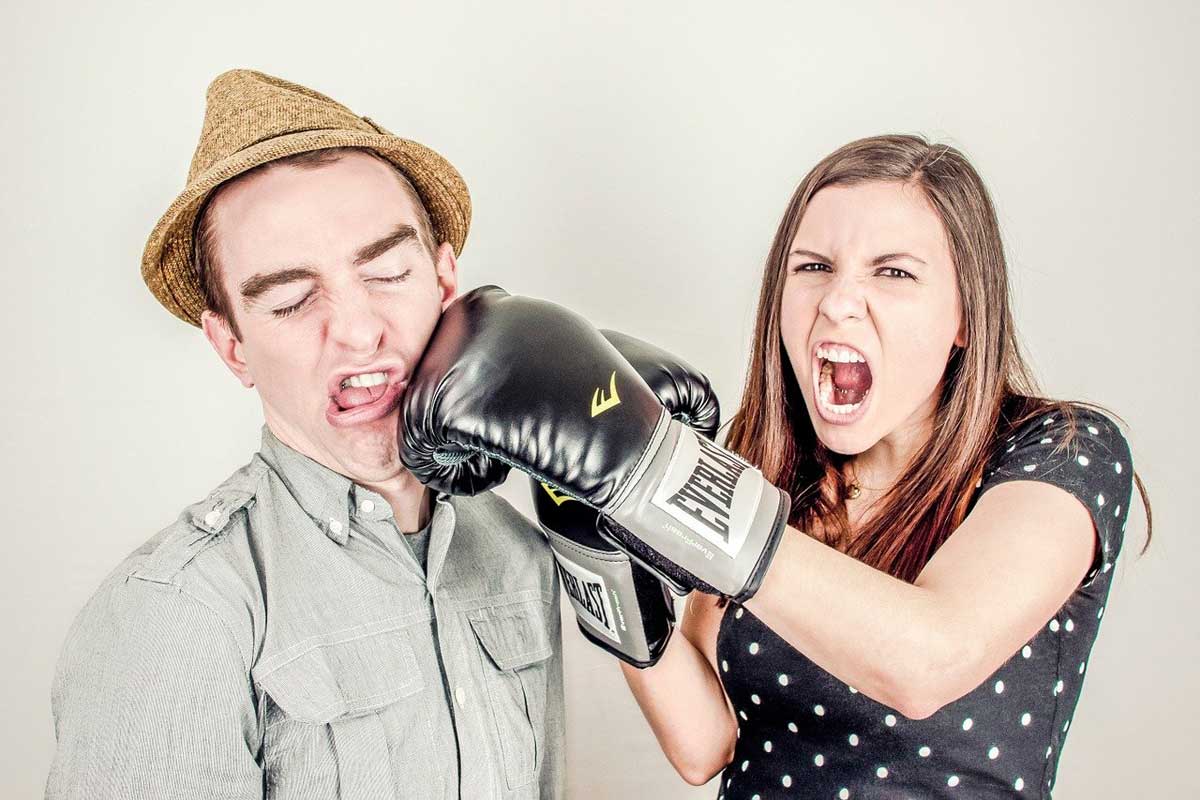 One of the most crucial aspects of any website overhaul is content.
It's what brings your website to the top of the search engines, motivates your users to take action, and establishes your organization as a thought leader and authority that customers can rely on.
At its most basic level, your website exists to engage with your prospects and educate them about what you have to offer. Unless you're selling a design service, no one will be persuaded to buy just based on your design. Your value proposition is delivered through content.
One of the more time-consuming parts of a redesign is content.
To address the content difficulty, we advocate employing a content-first strategy, in which you create your website around your content rather than creating it first and then filling it in.
In a world where most companies want their websites updated right now, a more practical strategy is to focus first on the 20% of your website that provides 80% of the value to your users, then update the remainder of your site (and your content) after the relaunch.
A great design helps deliver your message effectively and enhances the user experience — but without the content, the design won't matter.
Digital Marketing Audit
Get an accurate evaluation of existing performance, which helps identify new opportunities for expansion and improvement.