How to Hire Freelance Writers and Translators for Content Marketing Online
Originally published: January 14, 2023 11:22:08 AM, updated: January 14, 2023 11:41:31 AM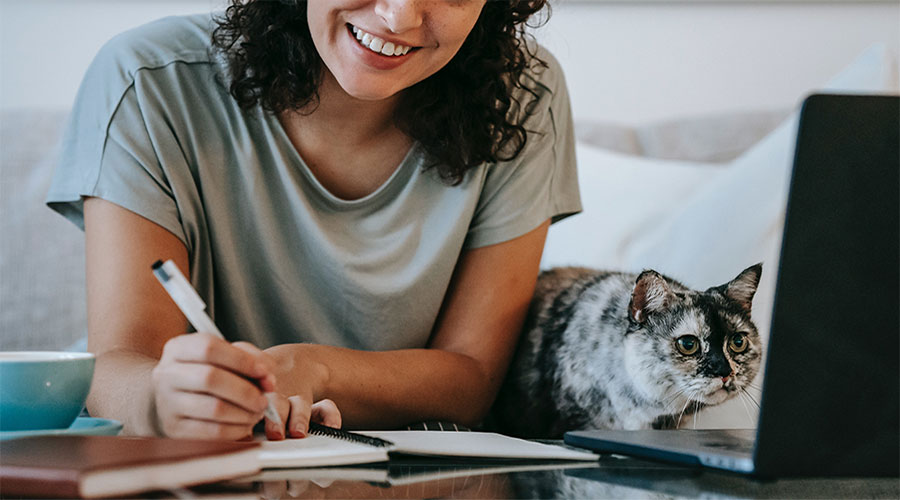 Online content marketing is critical for gaining market visibility. Hiring professional freelance writers will help you do it more efficiently. Finding specialists who understand your target language can help you penetrate the necessary markets with content created specifically for them. Learn where to find skilled freelance writers to create culturally relevant content for your business.
Content marketing is one of the most effective ways to reach your target audience. According to statistics, 67% of marketers report that content marketing helps them generate leads, educate their target audience, and increase brand loyalty. To ensure your content is translated correctly and tailored for the needed region, you will need to hire a freelance writer and translator who can help you with this task.
What Are the Benefits of Hiring Freelance Writers and Translators for Content Marketing Online?
In the modern world, hiring freelance writers and translators for content marketing online can provide a wealth of advantages:
Because freelancers charge lower rates than other content providers, businesses will benefit from a cost-effective approach to their content marketing needs;
They can save you plenty of time and money, and you will have access to professionals who have specialized skills and experience in crafting effective content;
Reaching out to a specialized network of writers experienced in multiple areas can help ensure consistent quality across your website or campaign;
Employing remote freelancers gives you the flexibility to work with anyone from around the world who specializes in your particular business niche or target market;
The hiring of freelance writers and translators provides companies with a larger pool of talented experts from which to choose, the ability to find professionals to create content in multiple languages that can reach an even wider audience, and flexibility when it comes to how much work is needed;
Working with freelancers can help businesses save time and resources by reducing the need for an extensive review process, as they are usually familiar with deadlines and will adjust quickly to changing demands;
Engaging freelance writers and translators can lead to diversified perspectives that can better inform omnichannel strategies while still maintaining readability and accuracy at scale;
Freelancers enable companies to experiment with different writing styles or concepts quickly, efficiently, and accurately. These cost-effective measures can benefit any company's online marketing strategy.
Thus, recruiting talented freelancers is highly beneficial for the content marketing efforts of any business.
What Are the Different Types of Freelance Writers?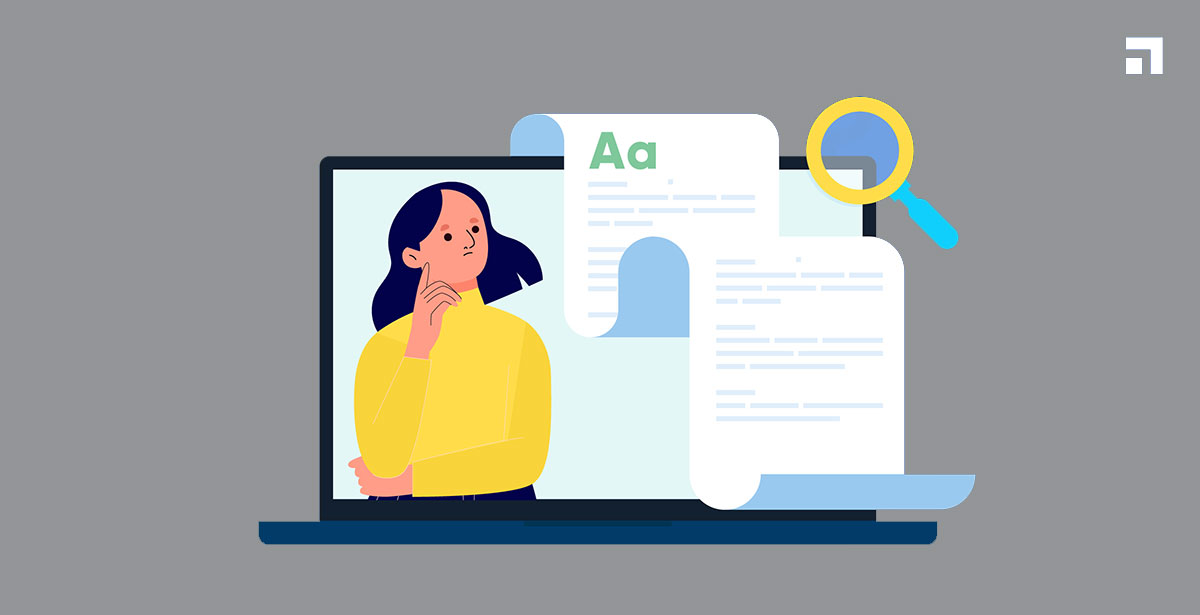 Freelance writers come in all shapes and sizes, each with their set of skills, techniques, and styles. They often specialize in areas like:
Content writing;
Web copywriting;
Blog posts;
Technical writing;
Social media posts;
Academic writing, etc.
Freelance writers either work on a project-to-project basis or are hired for a longer period to create content for an ongoing project. No matter the type of work, freelance writers have essential skills like a strong command of the English language and an understanding of research methods that help them gather information to inform their pieces.
Additionally, they are often creative and able to turn any topic into a fascinating story. Strong organizational skills enable freelancers to juggle multiple projects at once while maintaining high accuracy and quality control. By meeting deadlines and creating meaningful material for readers, freelance writers can make a successful career working independently from home or wherever is convenient for them.
What Are the Different Types of Freelance Translators?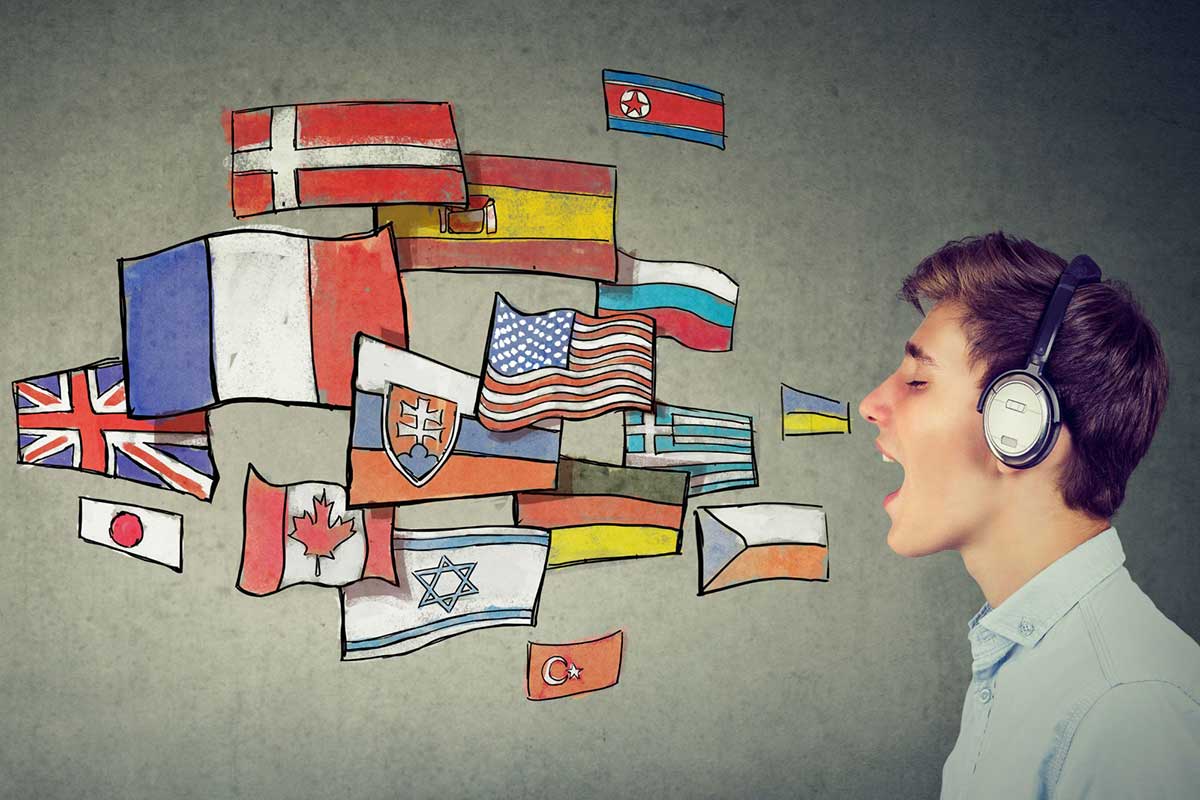 Freelance translators provide invaluable services in the global economy, offering language support for businesses, organizations, and individuals. There are three types of freelance translators:
Document translators. They specialize in the translation of written documents into another language;
Simultaneous translators. These specialists listen to a conversation happening in one language and then speak its translation out loud, usually with the use of audio-visual technology;
Interpreters. They specialize in speaking face-to-face, with both languages being used simultaneously so that communication is fluid.
Freelance translation can be an exciting and rewarding solution for companies, offering flexible hours and unlimited potential for both creativity and financial growth.
How Do You Hire Freelance Writers to Scale Your Content Marketing Online?
If you are a company that wants to target new markets, you will need to hire freelance writers and translators who can create content in the language of that market. Here are some helpful tips on how you can find them for your project:
1. Set Your Goals
Before you start looking for a freelancer, you should identify the goals you want them to achieve. It will help you determine what type of freelancer you need and what qualifications they should have. For example, suppose your goal is to market your product or service in the MENA region. In that case, you need a freelance writer or translator with experience creating content in Arabic, or other languages spoken in that region.
2. Identify Your Needs
Once you have identified your goals, it is time to determine what type of content you need from your freelancer. Do you need articles, social media posts, or press releases? Knowing this information will help narrow down your list of potential candidates. You should also consider each piece's length and any deadlines or requirements your freelancer must adhere to.
3. Research and Find Potential Candidates Who Specialize in Writing for Your Target Market
Once you clearly understand your goals, target audience, and desired outcomes, you should start researching potential freelancers who can help make your content marketing strategy a success. There are several resources available to do this research, including professional networks: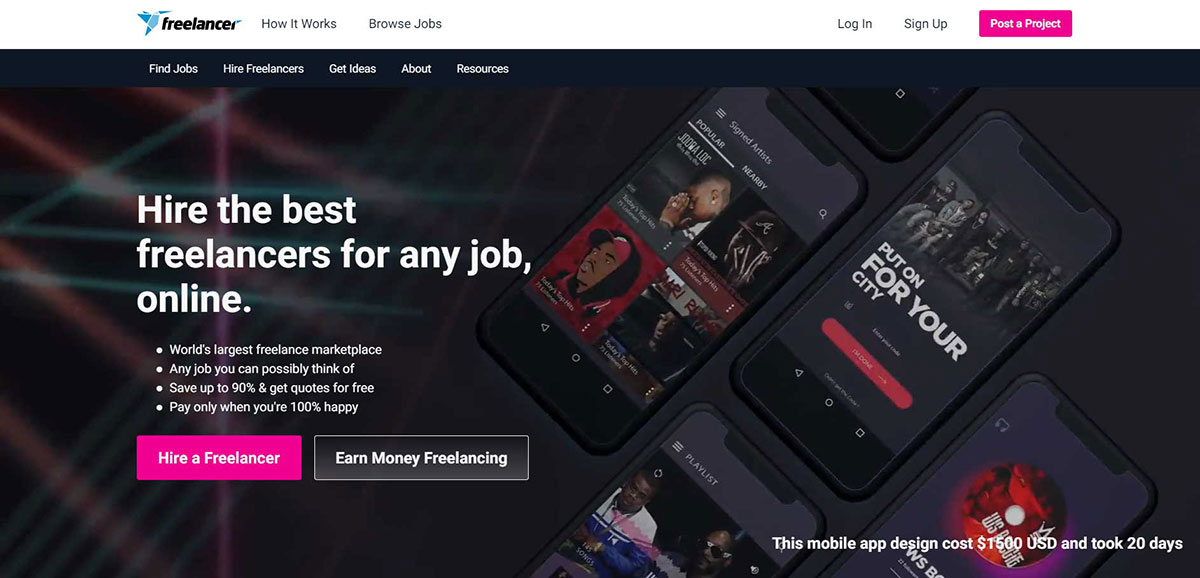 Upwork;
Freelancer.com;
Fiverr;
Indeed;
LinkedIn;
Jooble;
Flexjobs;
Guru;
SimplyHired.
When conducting your search for potential freelance writers, be sure to read through portfolios they may have posted online to get an idea of their writing style and capabilities. Additionally, take the time to request samples of their work to ensure that they are capable of producing content that aligns with your vision. You can also ask friends and colleagues if they know anyone who might be suitable for the job.
If you intend to hire a freelance writer from another country, you must ensure that your job offer is properly written and translated. If you are having difficulty, check out the best translation services guide to find a specialist to assist you with this task.
4. Create a Job Posting That Outlines the Scope of Work and Compensation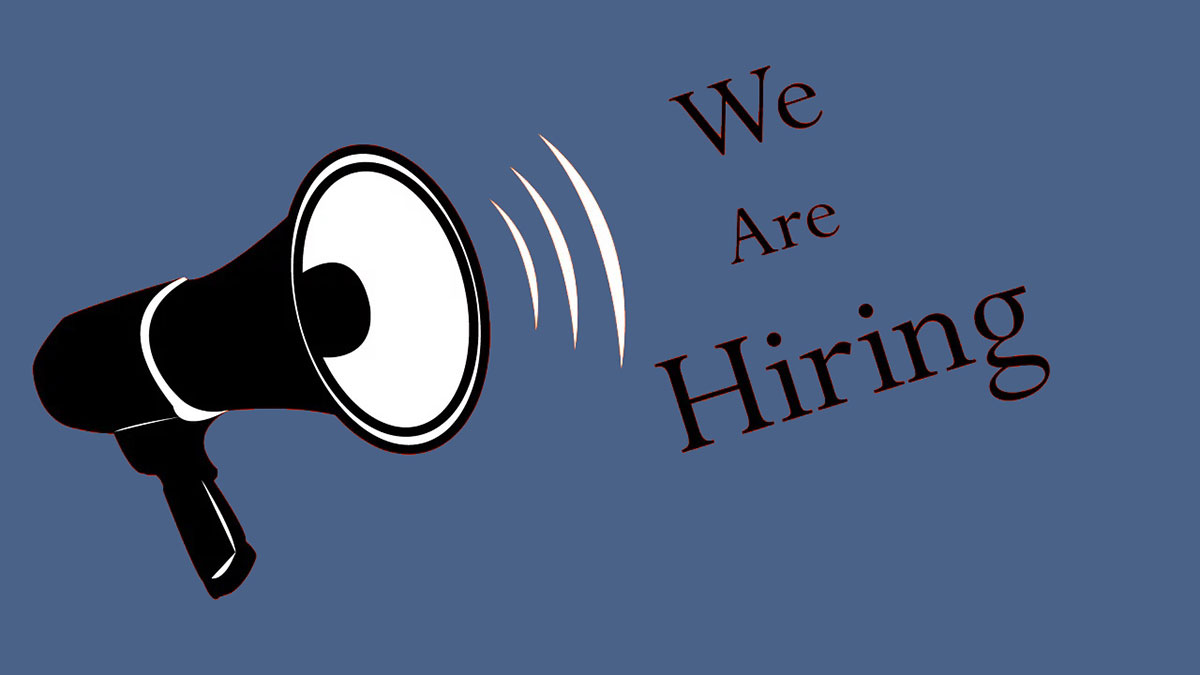 Creating a job posting is an additional step to finding a skilled professional. Some freelancers prefer to look for work independently rather than register with various platforms.
You should take advantage of this peculiarity and write an appealing job posting to get noticed. Consider the following example to help you draft your job offer:
Are you a talented freelance writer passionate about bringing stories to life? We are looking for a reliable and dedicated individual to join our team as a freelance writer. You will be responsible for creating meaningful, informative, and engaging content across various platforms.
We offer excellent rates of compensation as well as flexible hours that let you work whenever it is best for your schedule. Being part of our team means having the opportunity to collaborate with recognized industry professionals who share your enthusiasm for writing. Do not miss out on this amazing chance – submit your application today!
If creating catchy slogans and pieces of material is not your strong suit, consider contacting the writing service professionals at Grab My Essay for assistance.
5. Review Applications and Portfolios to Identify the Best Candidates
Identifying the best-fit candidates from a pile of applications and portfolios is challenging but rewarding work. To ensure the best results, you should take a thorough and meticulous approach when reviewing applications and portfolios.
You should look for key indicators that illustrate alignment with values and experience that will help you assess candidates objectively and accurately ascertain the most suitable employee for any given role. This overlapping process will allow you to ensure you are giving every candidate a fair chance according to their qualifications and merits. It also enables you to identify highly competent applicants but may not initially seem so based on a cursory glance at their portfolio or application.
6. Schedule Interviews with Your Top Choices to Get to Know Them Better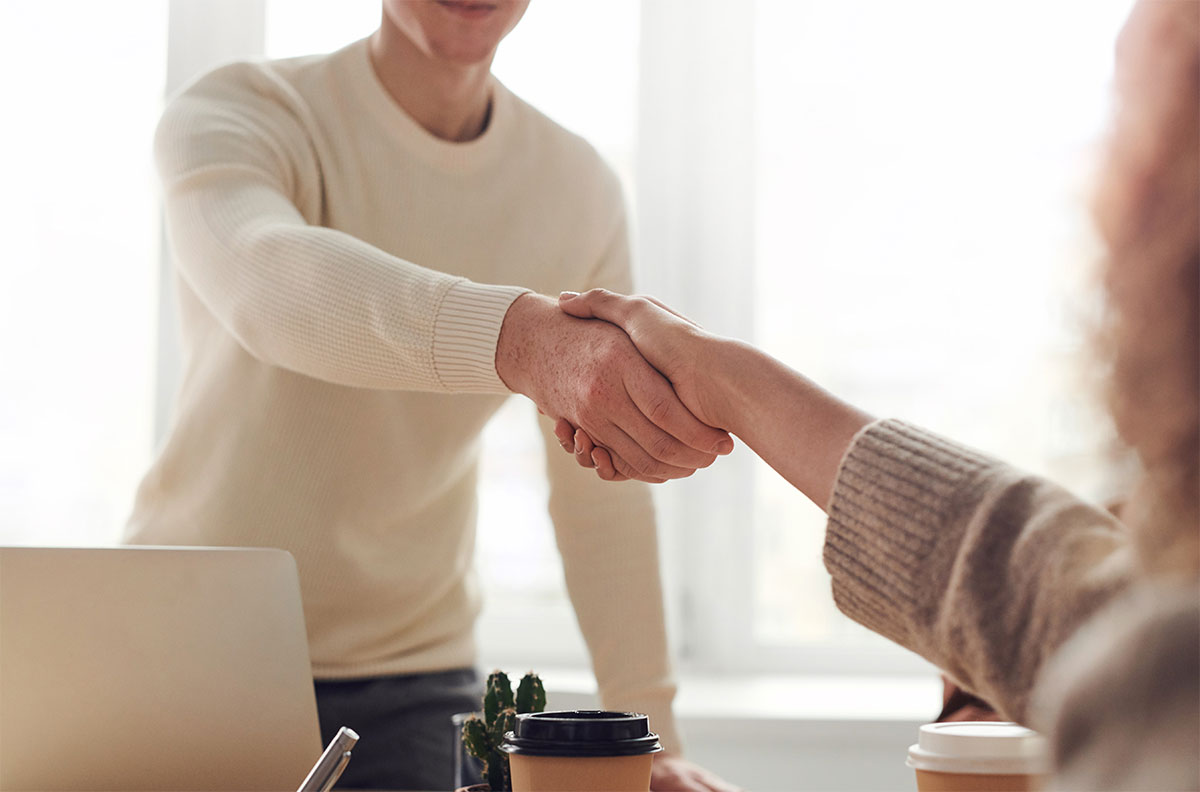 When you are ready to hire the perfect candidate for a position, you should go the extra mile and ensure that your top choices are the best fit. Scheduling interviews with your top choices allows you to get to know them better, putting them in different scenarios so that you can see how they would perform on the job.
Make sure to ask questions that are relevant and targeted towards your specific goals while also creating a comfortable atmosphere where interviewees feel free to show their true selves. This way, you can be confident that you have made an informed decision that ultimately sets your business up for success.
7. Make Your Final Decision and Extend an Offer to the Chosen Candidate
You can make an offer to the chosen candidate after careful consideration and a detailed review of the numerous applications received for the job. Make sure he has the right personality, skill set, and enthusiasm to be an excellent addition to your team and contribute to the growth of your organization.
What Should Be Included in the Contract When Hiring Freelance Writers and Translators?
When hiring freelance writers and translators, it is important to include essential details in the contract, such as:
The scope of service and rights to the content they produce;
A schedule of payments;
Timeline of the draft;
Final delivery dates;
A clause stipulating any changes requested after submission will require an appropriate fee or a timeline extension.
Providing an overview of confidentiality expectations and intellectual property rights may also be necessary, depending on the nature of the work. To ensure both parties have a mutual understanding, it is beneficial to include a few provisions for dispute resolution should discrepancies arise during or after project completion. A clear contract protects all parties involved in this partnership and encourages the successful execution of projects.
How to Pay a Freelance Writer or Translator for Content Marketing Online?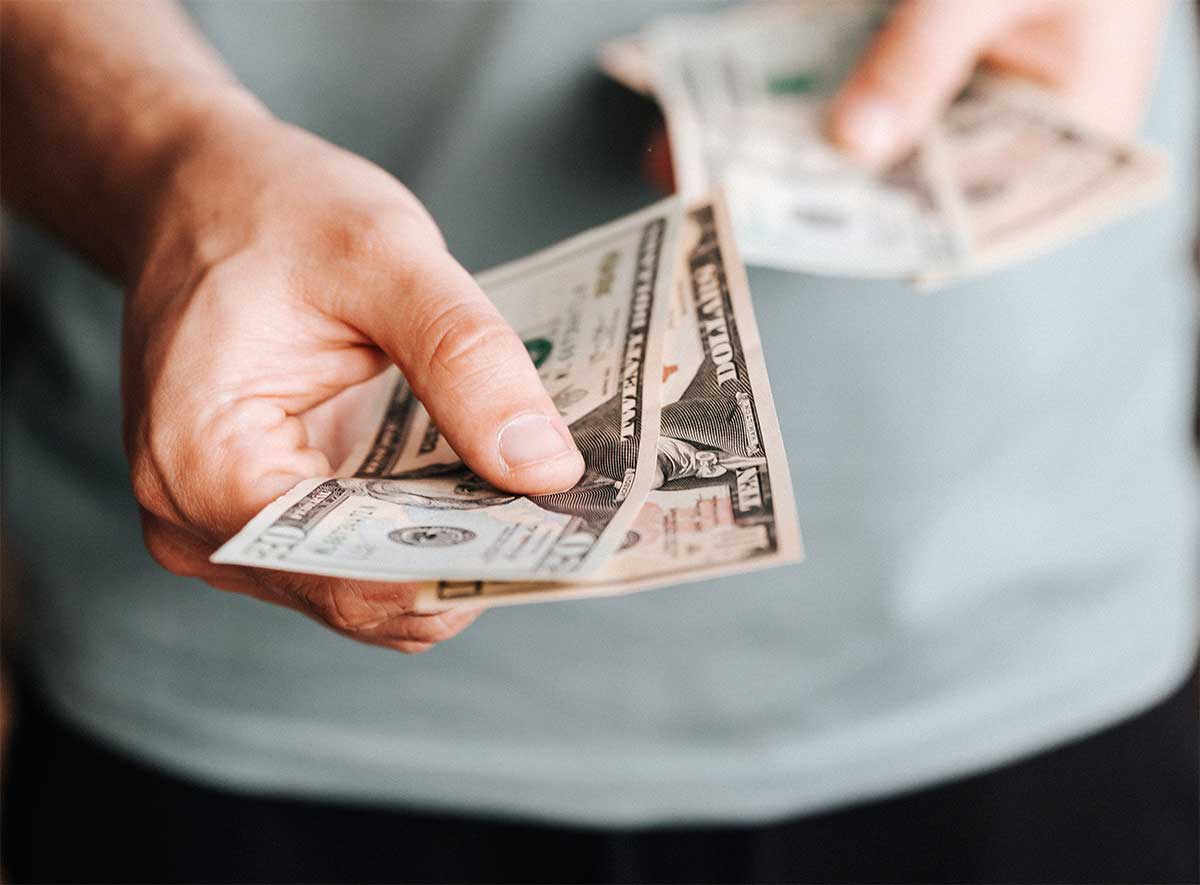 When outsourcing freelance writers or translators for content marketing online, the key is finding professionals who can deliver quality work while accommodating your budget. To ensure you get top-notch results, it is important to carefully assess the candidate's skills and background before committing.
Once you have connected with a freelancer whose credentials meet your expectations, you should take time to talk about finances. Consider things like previous experience in the field, turnaround time, and any existing portfolio samples. Lay out an agreed-upon rate for their work based on your budget and provide a timeline for payment that works for both of you.
If possible, provide an upfront down payment or advance to start the project – many freelancers will appreciate this gesture. In the end, one should mention that communication is key. So, stay in touch throughout the entire process and never forget to pay on time because a satisfied freelancer will be more likely to come back if needed.
Tips for Handling Disputes with a Freelance Writer or Translator
Handling disputes with freelance writers or translators for content marketing online can be tricky. Clear communication, mutual trust, and respect are key to resolving conflicts quickly. Here are a few tips to help manage any disputes that arise:
Establish a protocol for feedback. Make sure both parties understand the communication expectations and define who is responsible for providing feedback and when it should be provided;
Tackle the issue promptly. Disputes should not be allowed to fester. Address them as soon as possible to avoid further conflict;
Listen respectfully. Understand the other party and their point of view before responding. Be open-minded, respectful, and willing to concede if needed;
Negotiate solutions. Present arguments calmly and negotiate until an acceptable plan of action is agreed upon by both parties;
Document everything. All agreements should be documented in writing to ensure that any discrepancies later on can be avoided.
Using these five tips can help brands establish healthy working relationships with freelancers while avoiding disputes or providing a means of resolving them quickly if they occur.
What Are the Top Tips for Working with a Freelance Writer or Translator for Content Marketing Online?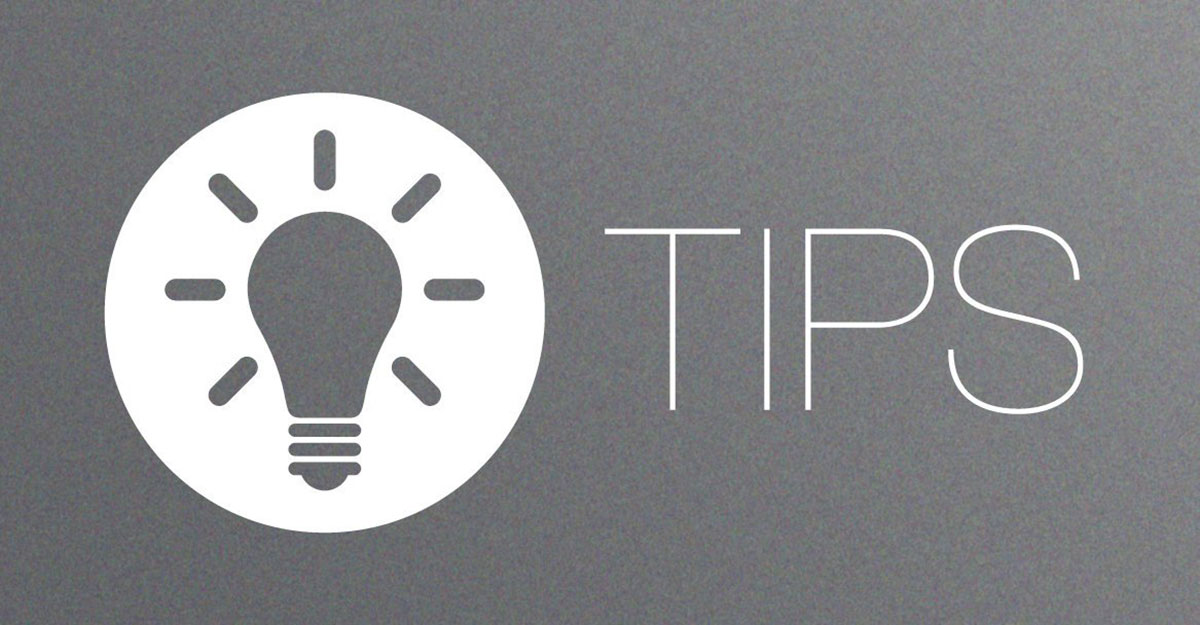 When working with freelance writers and translators for content marketing online, there are a few tips to keep in mind.
Make sure they have ample experience and a reputation you can trust. Be sure to check reviews and references so that you know your content is going to be of the highest quality;
Establish expectations ahead of time. Be clear about what you need and when including the format of work and any deadlines;
Make sure freelancers understand your desired tone and audience to ensure that all content consistently reflects your brand;
Provide feedback promptly – both positive and constructive – so that the freelancers know how their work measures up to your standards;
Encourage dialog with the freelancers. The more open communication you have with them, the better job they will do in helping you meet your goals.
These five tips will help ensure that working with freelance writers and translators for online content marketing is a success.
Conclusion
When hiring a freelance writer or translator for your content marketing online, you must consider many factors. The most important consideration is whether the freelancer can produce high-quality, well-written, and accurate work that is appropriate for your target audience. Once you have found a few good candidates, take the time to interview them and ask for examples of their previous work. With a little effort, you should be able to find the perfect person to help with your content marketing needs.
Digital Marketing Audit
Get an accurate evaluation of existing performance, which helps identify new opportunities for expansion and improvement.