How to Retarget Site Visitors in Google Ads
Originally published: November 18, 2021 09:59:37 AM, updated: November 18, 2021 10:29:53 AM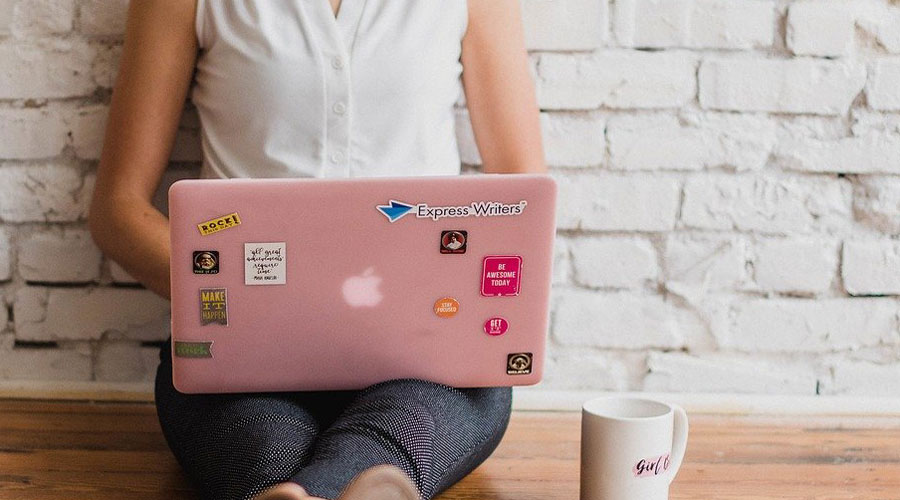 Remarketing is a tactic that you may use in your search, display, and shopping campaigns to target people who have visited your website with adverts after they have left.
The first step in putting this plan into action is to set up a remarketing audience in Google Ads. This audience can be created using either a Google Ads All Visitors list or an All Users list (sourced from Analytics). You can further segment your target audiences based on factors like the amount of time spent on the site, which web pages were visited, and where a visitor left the site.
When it comes to remarketing audience generation and segmentation, Google Ads will usually be enough to meet your needs. However, you may need to use Google Analytics to create more specialized and targeted remarketing audiences in some cases.
Let's get started with the steps you need to retarget your site visitors:
Log into Google Ads.
In the top right corner, select Tools & Settings, and then click on Audience Manager found under the Shared Library section. This is the part where you'll put all of your audiences. If you don't notice any audiences, it's likely that you don't have a remarketing tag on your website or that you're in an industry where Google doesn't allow you to remarket to people.

To create a new audience, click the blue button in the top left corner and select Website Visitors.

You can build a remarketing audience in a variety of ways. For example, you can create a remarketing list that targets users who have visited specific URLs by selecting "Visitors of a Page" and then specify what URL requirements need to be met.

After that, go to the pre-fill options area and click on it. This is where you may instruct Google to pre-fill the list with users from the previous 30 days or start creating the list from the day of audience approval if you wish to start from scratch.

Choose the audience list's membership duration. This defines how long a user will remain in the audience and when they will be removed. After a person meets the URL requirements, he or she can stay in an audience for up to 540 days. For your own strategic reasons, write a short description of the audience.

Click the "Create Segment" button. The audience is pushed via Google Ads' approval procedure in this final phase (can take up to 24 hours).
Reminder to let the site's developer install the tag on your website.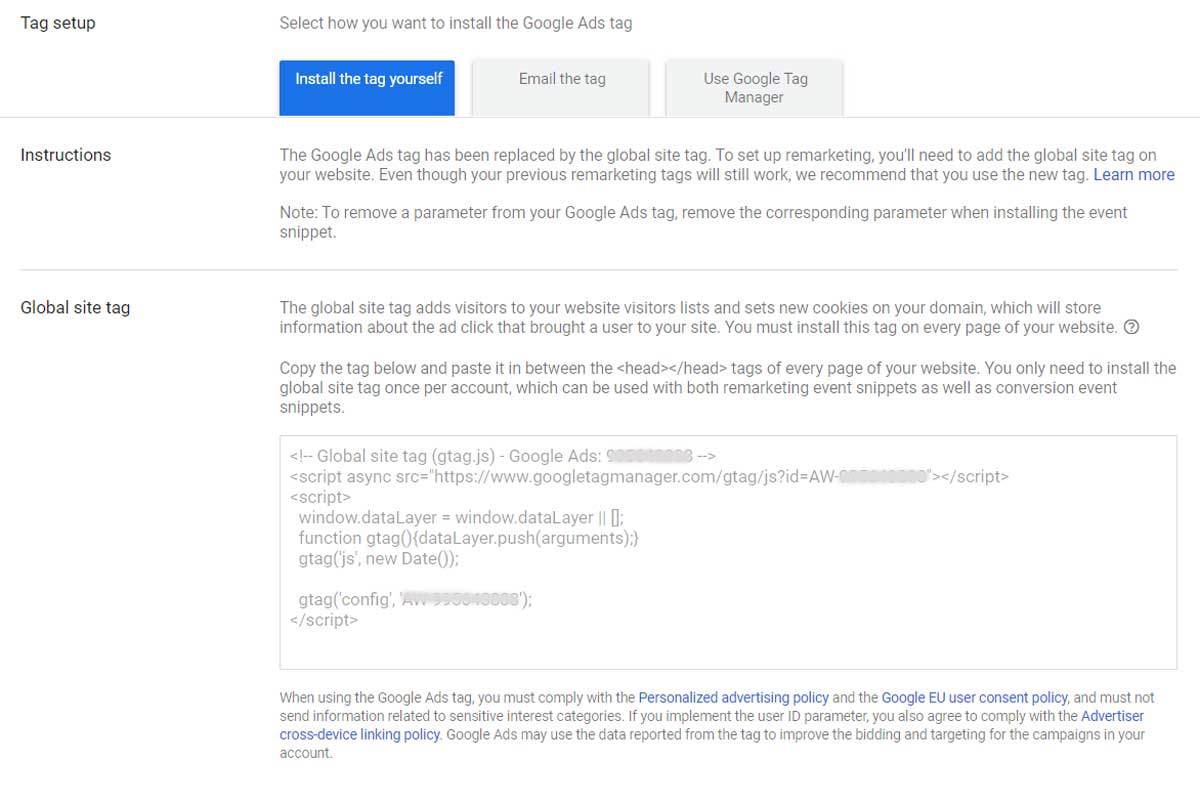 Recommended article: The Ultimate Guide to Google Ads
Essential tips for getting started with your retargeting/remarketing campaign
Remarketing is a powerful tool for retargeting visitors who have previously expressed interest in your products or services. Consider the following suggestions to get the most out of your remarketing campaigns:
1. Create a remarketing plan
Like any other type of marketing, a retargeting campaign should be approached with a strategy in mind. Think about what kinds of lists you'd like to make and how you'd like to use them. Also, consider the main objectives you want to accomplish with the campaign and build your remarketing lists around them.
2. Check to see if your privacy policy is current
Update your privacy policy to ensure that it indicates that related cookies and third parties are used on your site before launching your remarketing campaign and adding any code to the page.
Recommended video: Dynamic remarketing simplification - Google Ads Help
How to make remarketing campaigns more effective
Testing of advertisements
Your adverts may benefit from strong branding. Start with this message as a control and then experiment with others. Treat remarketing advertising the same way you would any other ad, but remember to keep your target demographic in mind. Because these users already know your business, you might have to go above and beyond to entice them back to your website. Experiment with various offers, calls to action, visuals, and everything else that comes to mind.
Combination testing on an individual basis
Combining multiple remarketing categories and similar audiences may get different results. Continue to experiment to see what works best for your account. Experiment with different cookie length combinations. Messaging for visitors who came between 7 and 30 days ago may or may not work for users who came between 30 and 60 days ago.
Testing with a frequency cap
You don't want to bother people, but you also want to increase the number of people who visit your website because they are interested. Keep track of the size of your audience as well as the number of impressions your remarketing ad groups receive. Perhaps your cap is too high, and you're not restricting anything at all. Maybe you've set it too low and are drastically limiting the exposure of your adverts.
Bid evaluation
In a remarketing campaign, impression share is something to keep an eye on. Because you're following people rather than sites, you might anger some of those people if you get to 100% IS. Keep an eye on your bids for cost-effectiveness, return on investment, and impression share.
Testing of landing pages
You've already established a level of familiarity with the person you're bringing back to your site. It would help if you tried sending them to the same page as well as somewhere entirely different. Is your message tailored to someone who has already been there? Are you posing questions on the landing page to which a previous site visitor would already have an answer? Do a test to determine which form of content interacts most strongly with past visitors.
Do you want to make your PPC campaigns more profitable? Find out how Almond Solutions can help your business with Pay-Per-Click Ads Management by requesting a free PPC review today.
Got any questions? Ping me on Twitter.
Automate Your Entire Marketing and Sales Processes
As a HubSpot solutions partner, we can work with you every step of the way to automate your entire marketing and sales processes.