Do you have a marketing platform and want to gain quality signed-up users? Our influencer marketing services can help. Learn More
How to Use Influencer Marketing to Get Great Results
Originally published: June 14, 2021 08:43:57 AM, updated: November 19, 2022 12:00:00 AM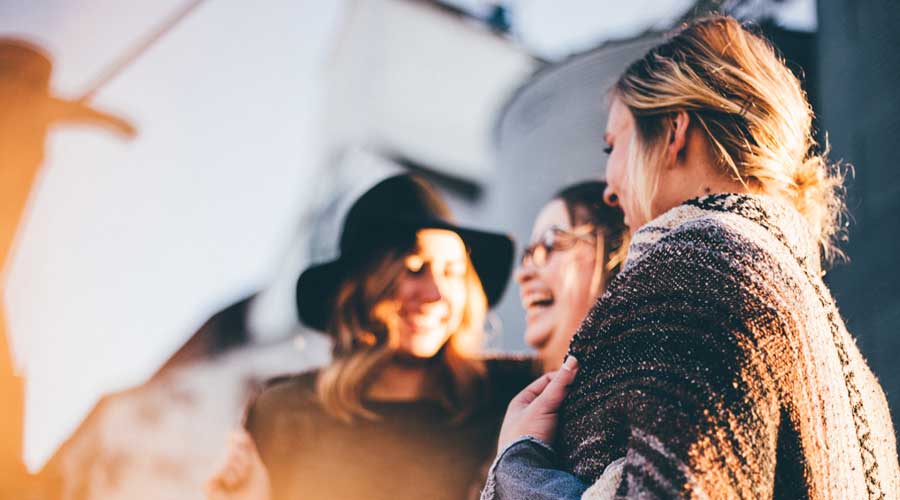 With the growing popularity of social networks and the creation of some new celebrities and idols for people - influencer marketing, which is currently one of the most useful forms of marketing for many brands, has emerged.
Although throughout history the use of celebrities for the purpose of advertising services or products has been always popular, with the advent of social networks this form of marketing has undergone expansion and became one of the most favorable marketing channels.
Below, in the text, learn all about what influencer marketing is, what to look for when choosing an influencer, and how to get the most out of this form of marketing.
What's Influencer Marketing?
For those who have never heard of the term influencer marketing before, it is important to explain in more detail what exactly it is about. An influencer is a profession that has become popular with the appearance of the Internet, and influencers can be celebrities and famous people on YouTube, Instagram, Facebook, and similar platforms. These are most often travel bloggers, gamers, entertainers... but influencers include all those who have a large audience. The name itself comes from the noun influence because it is the influencers (as the name itself suggests) who have an impact on their audience that follows them.
Many find that recording videos for YouTube is easy and that youtubers do nothing. However, this is not the case. All influencers must do their best to be interesting and bring useful content to their audience but youtubers, additionally, have a lot more work to do and effort to make. While many will say, "He/she is filming out there and people are watching them do nothing," no one understands that it takes a few hours of work to edit and record a video, not to mention that they all did it for FREE and paid all the expenses themselves until people started following them, i.e. until they gathered a loyal crowd around their profiles.
Influencer marketing is a subtype of marketing that focuses on engaging a person to market a product or service. The focus of this type of marketing is on people who have an impact on the audience that is interested in your product. As with regular marketing (ads), through this type of marketing, too, you reach a certain audience but the extra here is that the person advertising the product has an impact on the people they advertise and it is more likely that someone will buy the product this way.
Influencers are divided into several groups, and more than 2,000 followers are enough to become a micro-influencer (which is the least influential type of an influencer). Of course, the price charged by influencers depends on the number and activity of followers, and with a smaller number of followers, influencers usually do not charge for advertising but receive the product for free.
Benefits of Influencer Marketing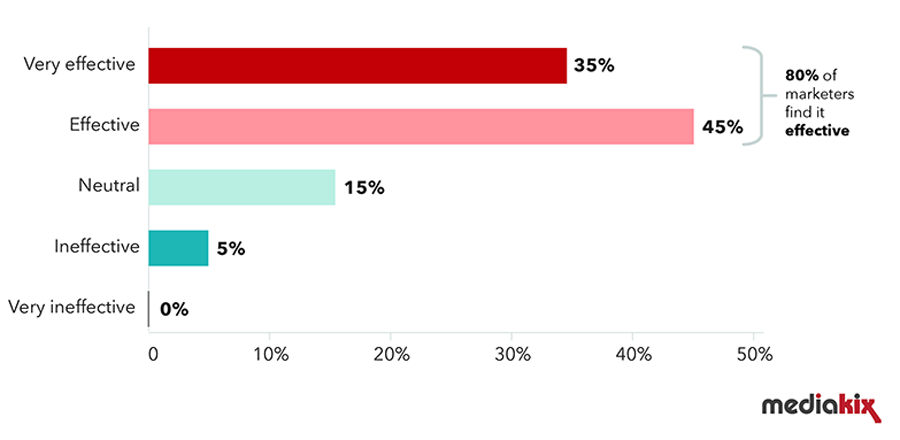 The main advantage of influencer marketing compared to classic ads is a higher ROI (return on investment). With the help of influencers, you can significantly increase sales, and you can also gain regular customers. Fans of, let's say, a singer will surely want to get a new t-shirt or perfume from the collection after the singer advertises it. Many of the celebrities, like Ariana Grande, for example, use their influence not to sell products of others but those signed by their names. All in all, that is why, through long-term cooperation, you can gain a large number of regular customers, which is the goal. In addition to increasing sales, every influencer post is seen by a large number of people and thus increases brand awareness.
In addition to all the benefits of selling products, influencers bring you material for your website (it is assumed that you have built a website for your business, and you can do it in a way that does not cost you much) because they will take photos with your products. Influencer marketing is the best way to market products at the moment and has a number of advantages over other forms. So keep reading the text and learn…
How to Choose an Influencer?
Did you think that influencer marketing is simple and that you will pay a certain amount of money to any influencer and multiply them by 10 after selling a large number of products? You are wrong. Choosing an influencer can be a real hassle and is very risky.
The first thing you need to do is decide on which social network you want to advertise your product. Instagram is currently the most popular network for this, precisely because of the large range of posts. In second place is YouTube, which poses an advantage because the influencer can present the product in detail there.
Once you have decided on the social network where you want to advertise the product, you are just at the beginning. It was the easiest step, that is why it is the first. The next thing you need to do is find influencers in your industry. Makeup is sold by female beauty influencers, computers are sold by male gaming influencers, and car tires can be advertised by, say, a rally champion.
Once you have made a list of influencers you will potentially pay for advertising with, you need to make sure they are really that popular. Scroll through their likes and comments on photos and list/rank them accordingly. After that, send an inquiry for an offer, how much is the reach of posts, and similar. As with any type of marketing, a test is needed - with influencers you need to gather as many offers and information as possible and therefore decide who you will give to represent your product.
No matter how much money influencers ask you for a post, know that your benefit from that post can be 10 times higher… The prices of influencers also depend on the size of the campaign, i.e. the number of posts, and whether the cooperation is long-term or not.
How to Get the Most Out of Influencer Marketing?
Well-known influencers often design marketing campaigns themselves and will help you with constructive tips for the best placement of your product to your audience. They know their audience and have experience in product placement.
To make advertising look as less direct and natural as possible, you can opt for indirect advertising. For example, you can run an advertising campaign for a product where you go to hidden advertising and where first the influencer on YouTube shares the enthusiasm with it and after, say, a week publishes a video where you contacted him and gave a discount code of e.g. 20 % for his/her followers. That way, everything can go under the radar, and no one will know it was all advertising. Of course, the product must also be top-notch - you cannot sell 'garbage' and expect someone experienced in the industry to praise it.
In order to make the most of the influencer's audience, you can also decide to organize a prize game where his/her followers will tag friends to participate in the draw, and this will bring you a large number of post views. In this way, you can lower the price of the post because the influencer has benefits and the new audience, too.
Influencer marketing is very popular and useful for every brand, and suffice it to say that many brands that emerged just a few years ago and used the power of influencers have become better known and raised their business above brands that have long built a name in the market and are present in a lot of shops. The Internet is the place where you can best reach your target audience, and influencer marketing is just another way to make the most of digital marketing.
In marketing, we can equate digital marketing with the icing on the cake, and influencer marketing with the cherry on the icing.

Let's prove that to you!
Earn more traffic, leads, and revenue from SEO with a full-service SEO plan (starting at $130/m).