Parenting Tips if Your Teenager is Social Media Addict
Originally published: October 02, 2019 03:03:32 PM, updated: March 01, 2021 09:48:28 PM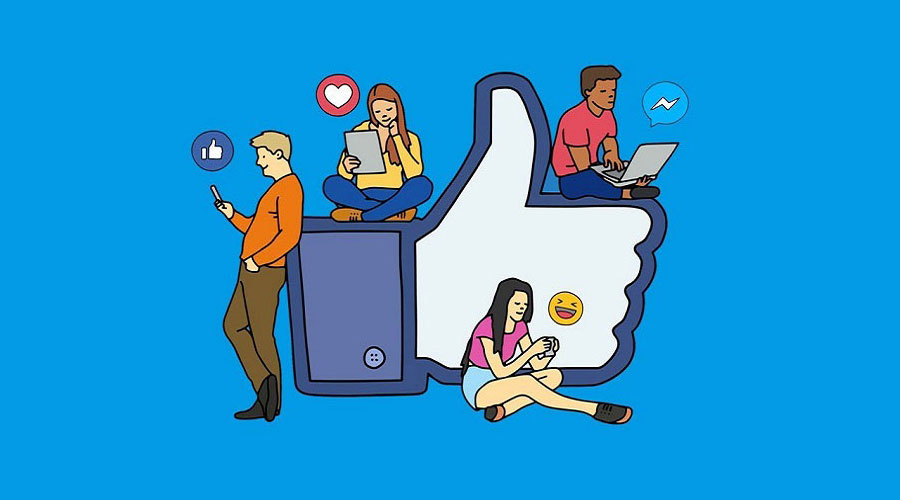 The day your kids and teens have got access to social media on their mobile phones and tablets; start becoming addicted to the social digital world. These days' social media addicts teenagers have become smobies because of adopting the habit of sticking their eyeballs with the cell phone screens all the time.
Therefore, parents over the years have become tech-savvy too and they want to keep an eye on their social media activities to prevent them from social networking addiction. Young teenagers are highly obsessed with trendy social messaging apps and websites. They do messages, chat conversations; share plenty of videos and photos in a single day.
Look at the stats of teenagers: Pew Research Center
According to the reports almost 92% of the teens from the age of 13 to 17 online regularly and 75% out of all have internet access on their digital cell phones.
Almost 24% of teens say they love to remain online all day long.
Reports say most teens spend at least 9 hours a day on digital media.
71% of teens are using more than one social media platform.
Now you have seen the stats, and you want to address this particular issue. You can argue with your teens to guide them to build some healthy activities rather than to stick with the digital social world. Here are the following parenting tips for parents in-case their teens are social media smombies.
Make sure teens have a daily schedule
Everyone has their schedule of daily life activities, but when it comes to contemporary youth, they have not had any schedule. Their schedule starts early in the morning from cell phone screen and to bedtime on their digital devices by using social media. However, you being parents are doing the same then they will automatically follow in your footsteps. Parents are always the first role model for their children.
Get teens cellphones when they charge them at night
Parents can follow the simple but effective parenting role that doesn't allow their teens to use the cell phone at night at least and keep their devices especially when they supposed to charge the phones. Usually, young kids and teens charge their phones at night to use social media apps and websites late at night.
Set Time limit on their usage of digital devices
Parents should need to limit the usage of their digital devices such as cell phones, tablets, and computer devices connected to the internet. No matter what teens get angry, because of setting the time limit, make them understand that excessive use of the social digital world will harm their mental health, and as well as there will be plenty of behavioral issues as well. So, parents need to bear the anger of the children with calmness, simply understand their piece of frustration. Don't make your teen's friends be a parent of your teen rather.
Ask kids to give their cell phone password
You can ask for the password of the cell phones kids and teens are using and you may have conflicts at the end of the day, they may be doing something wrong on social media. In-case they are arguing with you then you need to stay silent for a while. Research, says most of the parents 48% are aware of the parents. However, if your child happens to be quite rigid then you need to perform the following parental step.
Set parental control on teens digital devices
Parents can simply provide digital devices on which you can install parental control software for cell phone devices. It will enable you to get to know what sort of activities teens and kids are doing on their mobile phones. You can use the cell phone spy app on teen's digital devices to monitor every single activity that happens on social messaging apps. You can get the logs of text messages, chat conversations, shared photos, videos, and audio-video conversation logs. Even you can get to know about the time spend on every single social media app installed on the teen's cell phone.
Conclusion:
Social media obsession among teens is real and today parents are quite concerned. Therefore, parents need to set cell phone parental control on teen's social media activities. So, you can use mobile phone parental monitoring software on teens and kid's digital mobile devices and it will keep parents up to date regarding all the activities of teens on the social digital world.
Automate Your Customer Journey
We can help you automate your customer journey (using HubSpot) to generate more leads, convert them to customers, and retain them longer.