What are Google Smart Campaigns
Originally published: November 08, 2021 12:28:19 PM, updated: November 19, 2022 12:00:00 AM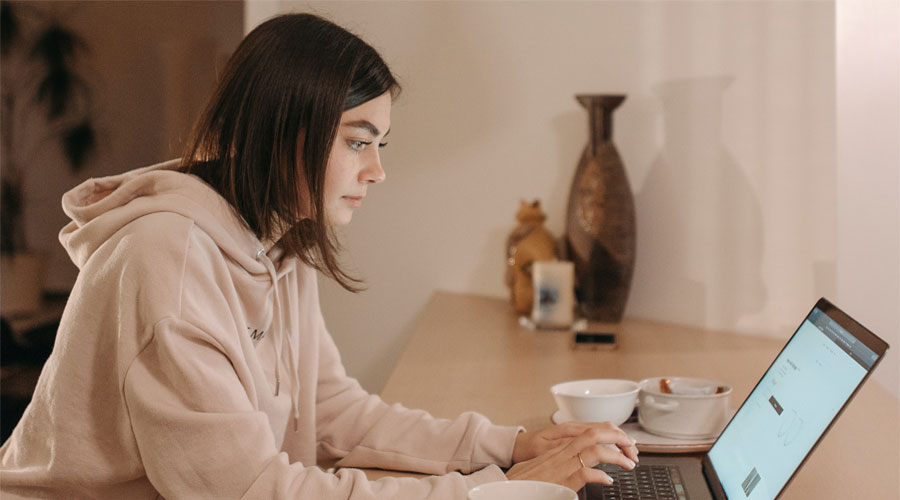 Google Smart Campaigns and Google Search Campaigns are the two main strategies for local businesses to get more business through Google search.
Campaigns that mainly rely on Google's algorithms are known as Google Smart Campaigns. Advertisers have limited control over their campaigns, and the majority of the work is done for them.
Advertisers must put a lot more effort into Google search campaigns. However, there is a positive in that advertisers may be able to increase their return on investment and learn more profound about their target demographic. You can manage a paid search campaign yourself or employ a PPC specialist, depending on your time and experience.
How do Smart Campaigns work?
You'll compose an ad that describes your business when you sign up for a Smart campaign. You'll also choose a budget and choose which keyword themes you want to target with your ad. Potential clients will see your ad across Google Search, Google Maps, YouTube, Gmail, and Google partner websites.
When potential clients in your area use Google or Google Maps to search for phrases relating to your business, your ad may appear. Your ad may also appear for people who are not in your area but are searching for terms connected to your business as well as the location of your business.
The 9 easy steps of creating a smart campaign:
Step 1:
Log in to Google Ads, create a new campaign, and select the campaign type "Smart" followed by the action you most want customers to take (calls to your business or visits to your storefront).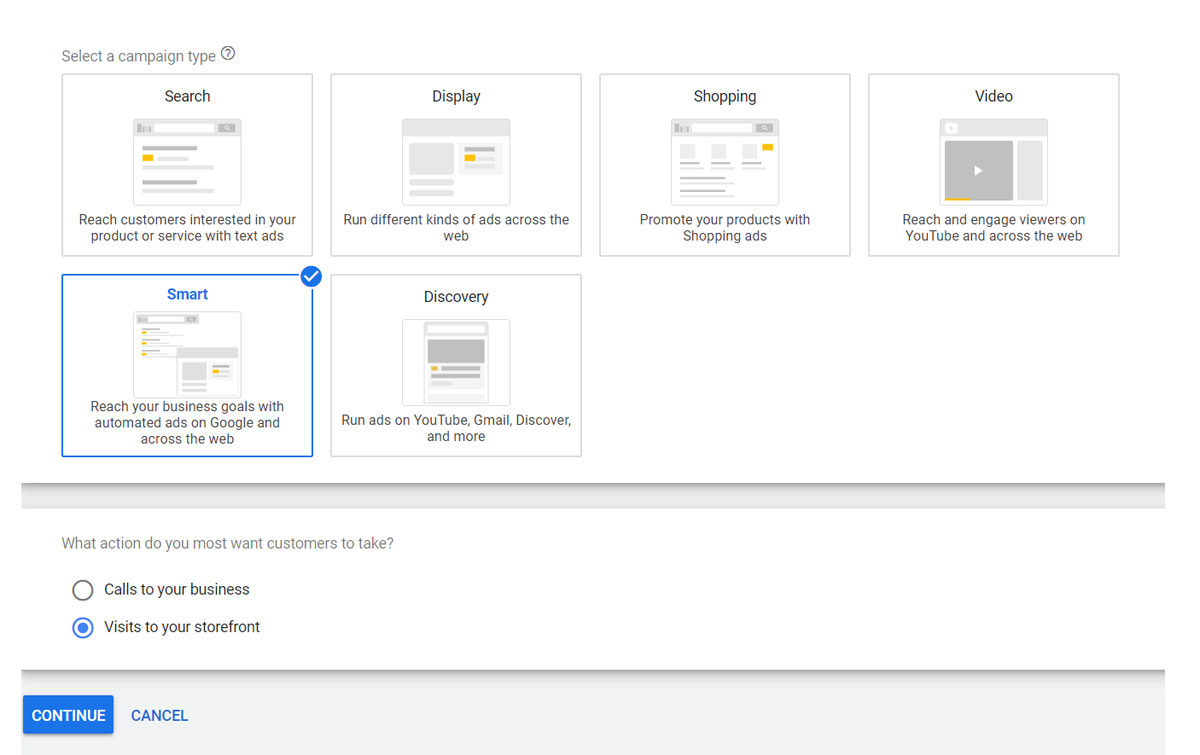 Step 2:
Give Google your business name to show your ad when potential customers search for you by name.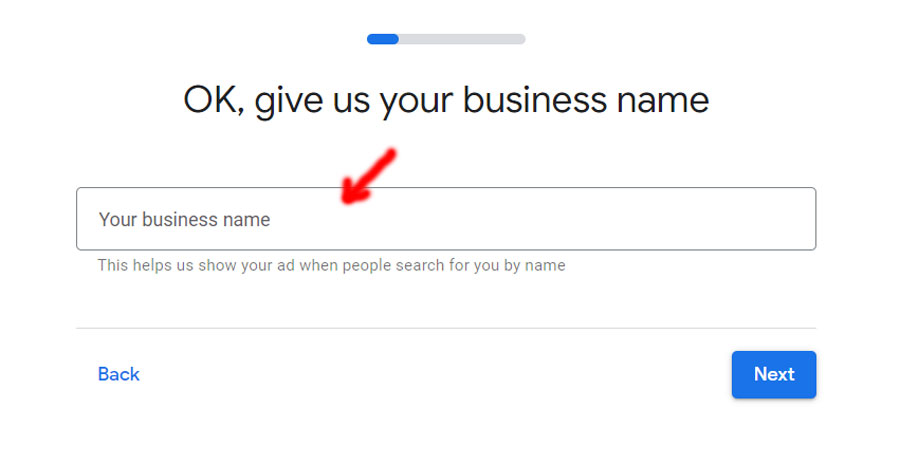 Step 3:
Tell Google where positional customers go after they click your ad. Here, you need to add the most relevant page of your website.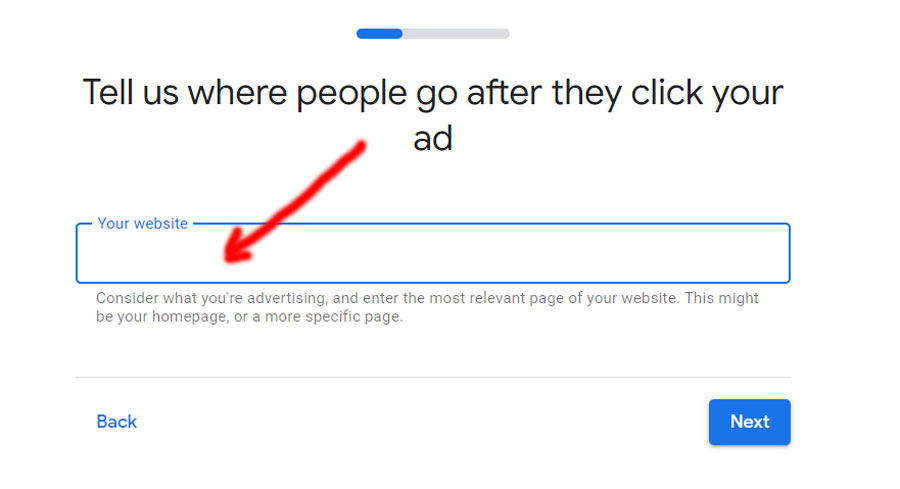 Step 4:
Create your ad by writing your headlines and description. Here, Google allows you to add three headlines and two descriptions.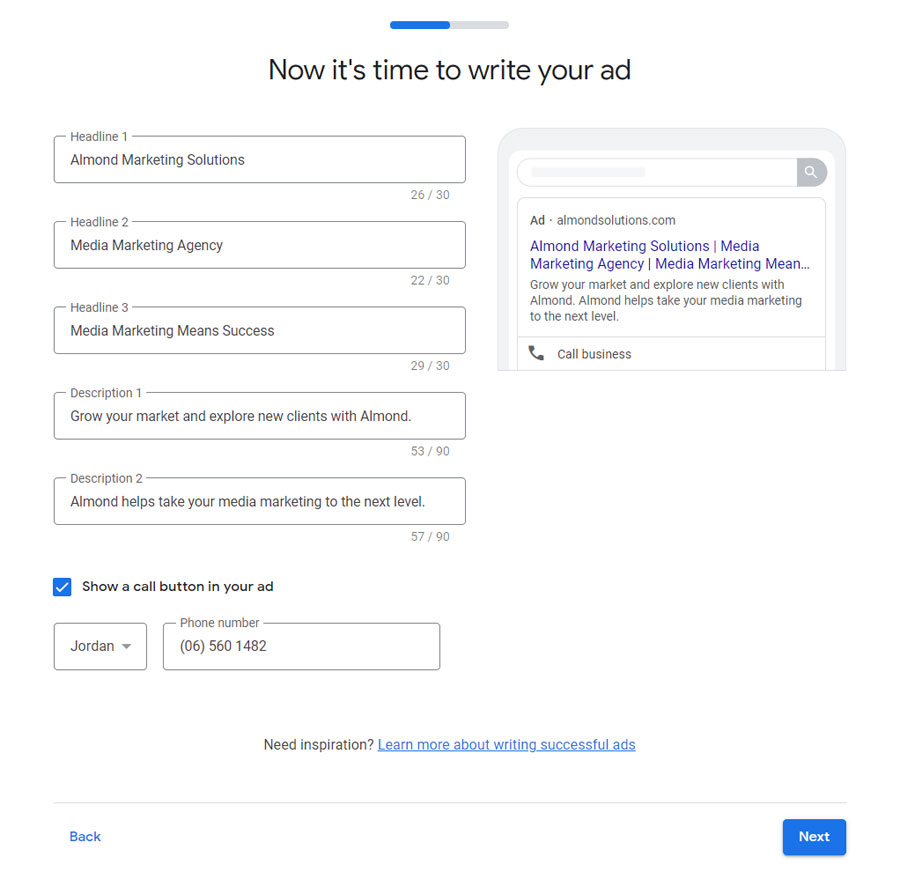 Step 5:
Add keyword themes to help people find you on Google Search.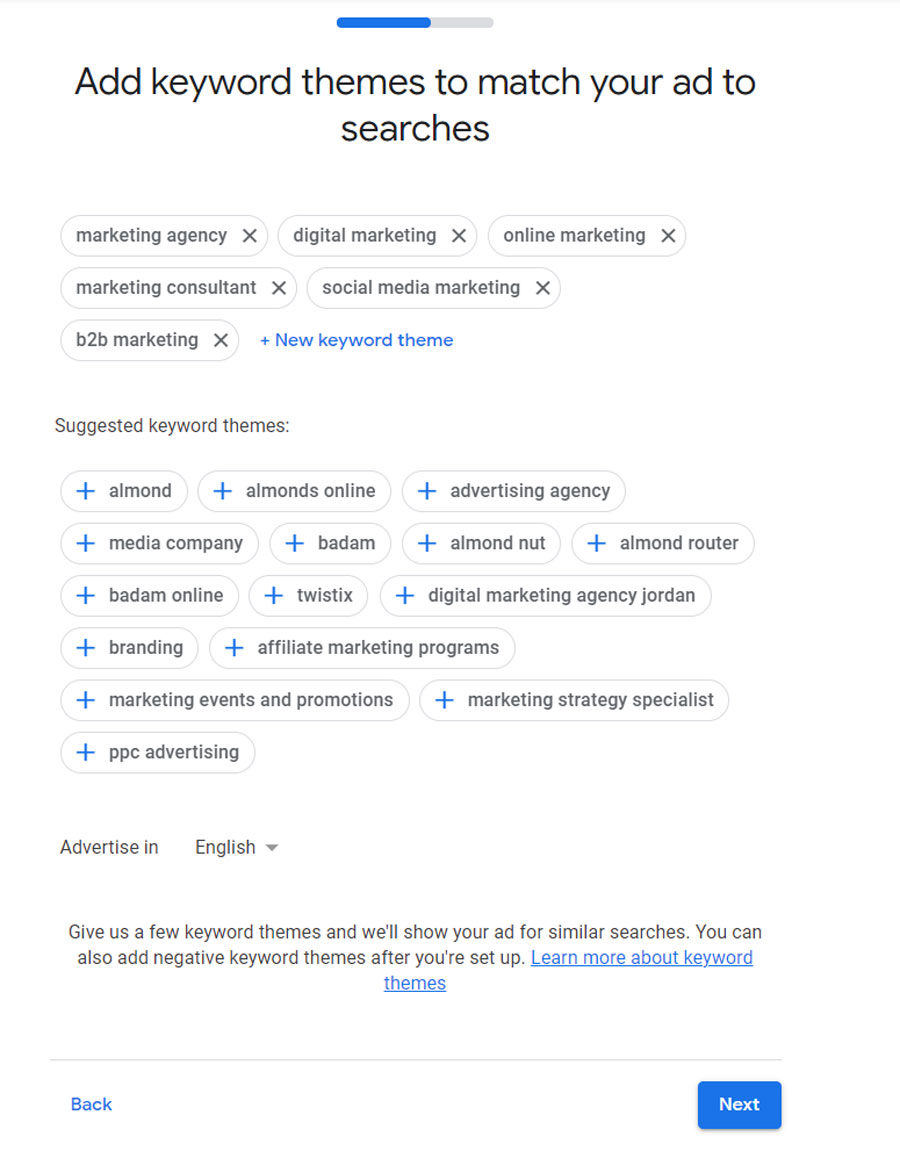 Step 6:
Add your business location to show your ad to people in the locations you set up and to people interested in these locations.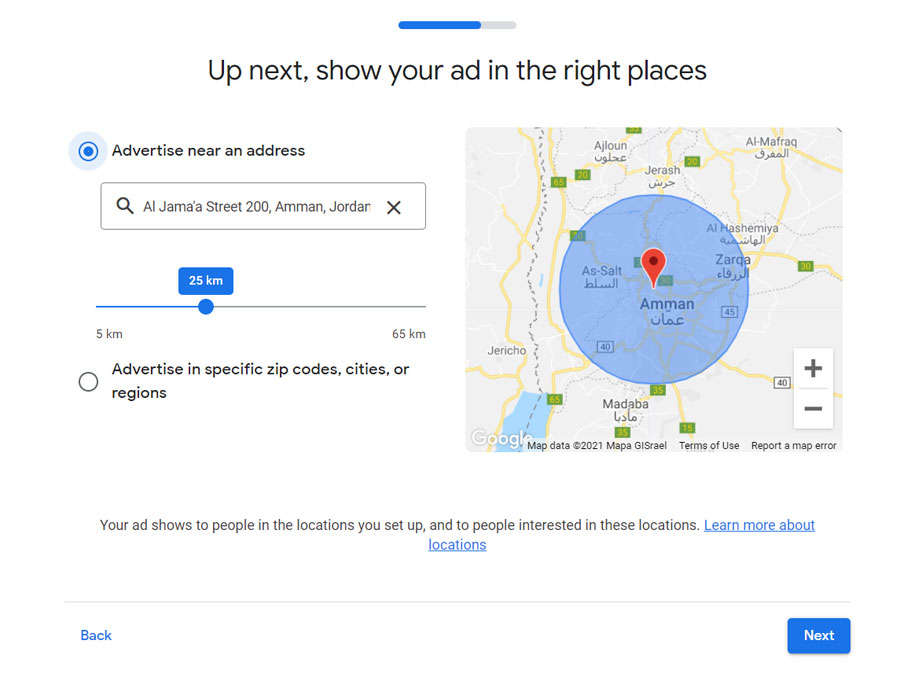 Step 7:
Define your campaign budget to get the results you are looking for.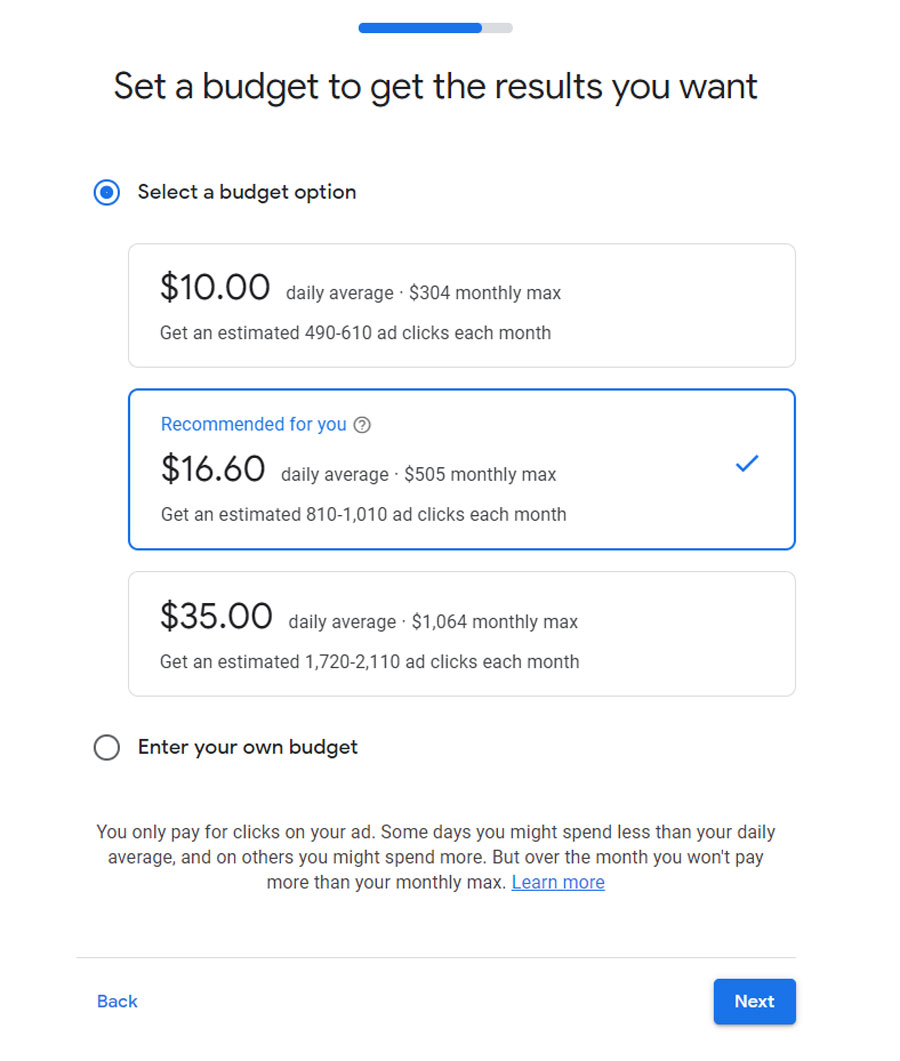 Step 8:
Review your campaign to be sure it's ready to go live.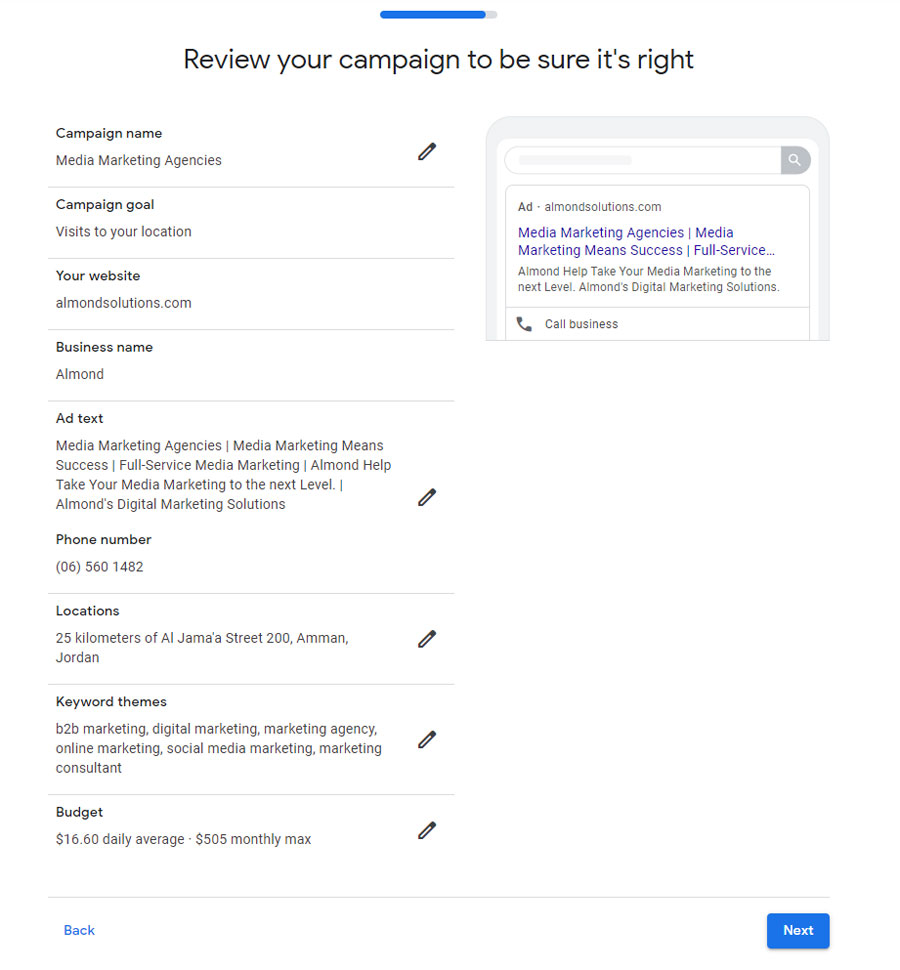 Step 9:
To get a clear picture of your smart campaign performance, Google asks you to set up conversion tracking. This step is optional where you can skip it, but it's highly recommended to go with.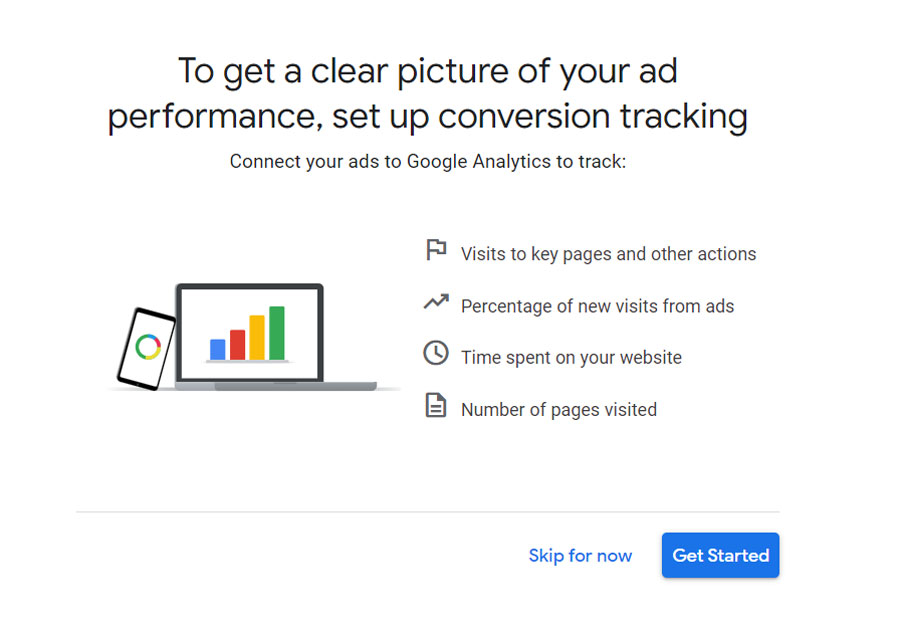 The pros and cons of Smart Campaigns
Pros:
It takes around 15 minutes to set up your account, and it just requires minimal data entry about your company and the items or services you offer. It's not a confusing procedure at all.
You won't have to waste time managing your ads with Google Smart Campaigns because Google will handle it for you. You're relying on Google to spend your budget as it sees fit because you have very little control over your real campaign.
Cons:
You can only use one ad type with Google Smart Campaigns, and it will appear across all distribution choices (search and display).
You also get one advertisement. On the other hand, Google updates your advertising instantly in response to any changes you make to your Google My Business listing. The option to A/B test in Google Smart Campaigns is not available due to the limited ad kinds.
Another drawback of Google Smart Campaigns is the lack of information about your performers.
Only a few key data points are available to you (impressions, clicks, click-through rate, and conversions). This is owing to the fact that you have minimal control over your adverts. Surface-level statistics such as clicks and impressions will be visible, but there will be nothing you can do about it other than reading the data.
Your keyword and optimization options are limited to the categories you choose when you join up/create your Google My Business page, as well as the search phrases Google considers related to them.
Negative keywords, keyword types (Google defaults to Broad Match), and bidding on individual keywords are all beyond your control. You'll appear in many searches and get a lot of impressions, but only a tiny percentage of them will be valuable or reach customers who are more likely to complete the purchasing cycle and make a purchase.
Essential tips to succeed with the Smart Campaigns
Begin with a reasonable budget.
Time your adverts to coincide with business hours.
Pay attention to search phrases.
For your Google My Business listing, use professional photographs.
Use call tracking software from a third party.
Need some assistance?
If you need any assistance with Google Ads, such as putting up your first Smart Campaign, you can reach out to us and make use of both our technology and our skilled support team.
To help you get off to a great start, each campaign is created by a fully competent Google Ads professional.
Got any questions? Ping me on Twitter.
Digital Marketing Audit
Get an accurate evaluation of existing performance, which helps identify new opportunities for expansion and improvement.