News & Updates
Google's Latest Algorithm Update Still Affecting the Local SEOs
November 19, 2019 02:17:55 PM
According to a research made by Joy Hawkins, we can say that Google's latest algorithm updates (BERT) still affecting the local SEOs. Here is a recap of this research: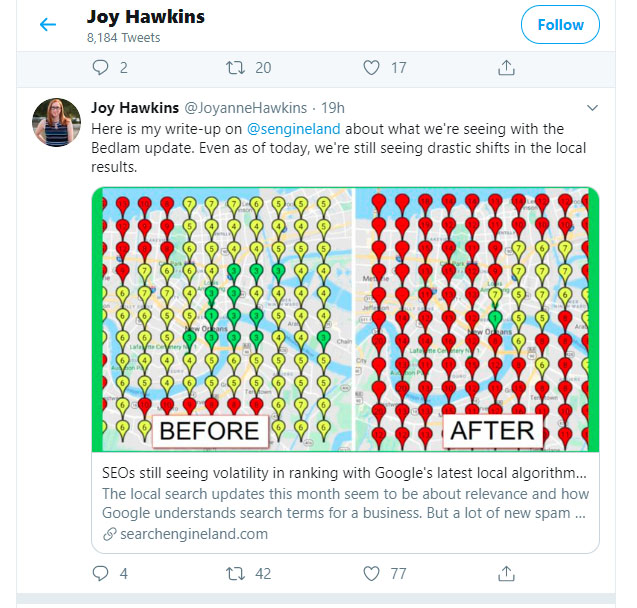 On November 5, 2019, there was huge changes made by Google in the local results. On November 10, 2019, there was many updates related to these changes, and Hawkins named the update "Bedlam". And she also stated that last week a lot of changes happened and a big update was on November 13, 2019.
All of these changes and updates happened on the crazy November were about "relevance". That means, Google is now doing a good job to understand the search terms regarding to a single business.
For detailed info, visit this link.
All-in-one Digital Marketing Tools
1 Complete workflow for any SEO professional.
2 Market insights and competitors' strategies overview.
3 Create content that drives excellent marketing results.
4 Improve the results of your PPC efforts.
5 Build your most effective social media strategy.
Join > 5,000,000 SEMrush users
Start Now »