News & Updates
Sharing Plans with Others Using Google Keyword Planner Tool
December 03, 2019 11:56:11 AM
Google is always doing a good job in improving its products in a way that can serve Google lovers. One of the updates that Google made is sharing plans with others using the Google Keyword Planner tool in an easy way. Previously, to share your keyword plans with others you need to create, save, and then share them. But now, the process is super easy.
What's Keyword Planner?
Google Keyword Planner tool is part of Google Ads where the advertisers can use it to make keyword research in order to get keyword ideas that can help them reach people interested in their product or service. Also, the advertisers can get search volume and other historical metrics for their keywords as well as forecasts for how they might perform in the future.
Follow the steps below in order to create plans and share them with others:
log in to Google ads, and go to the Keyword Planner tool.
Tab on "Get search volume and forecasts" and enter or paste your keywords – a plan will be automatically created.
Select the plan you want to share and click "Edit Sharing".
Turn on the option "Share with other people" and then enter the names or email addresses of the people you want to share with them the plan.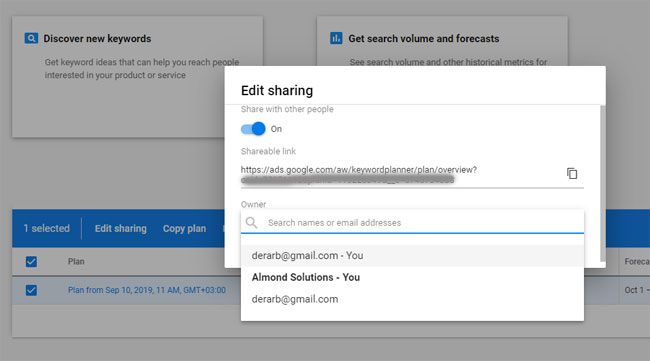 Helpful Links:
New in Keyword Planner: multiple plans and plan sharing
How to Use Google Keyword Planner (Actionable Guide)
Guide to Google Keyword Planner for SEO
Most Recent News & Updates
Google Supports Page Experience Ranking on Desktop
The Google Disapproved Ads Auditor Tool
Google Analytics and Chrome Data For Ranking Purposes
Google Product Reviews Update - December
Improvements on Google Ads Image Extension
Google Updates Performance Planner
New Design Interface to Google Search Console
Google Ads is Updating the Insights Page
Does Bolded Text Help SEO
Google IndexNow Protocol for Crawling and Indexing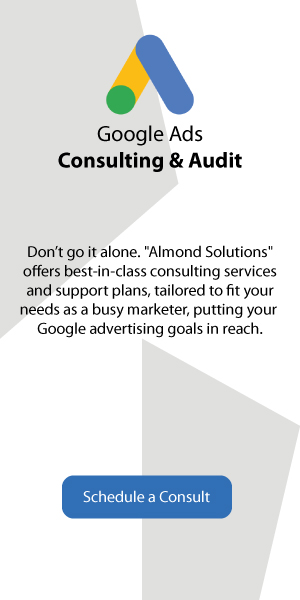 Automate Your Entire Marketing and Sales Processes
As a HubSpot solutions partner, we can work with you every step of the way to automate your entire marketing and sales processes.