News & Updates
Does the Change in eCommerce Layout Impact SEO Ranking
April 19, 2021 02:05:08 PM
Shameem Adhikarath, an eCommerce site owner, mentioned John Mueller in a tweet about whether the change of eCommerce site layout impacts the SEO current ranking. Additionally, Shameem requested more tips about the best practices about this topic.
Google's John Muller replied to Shameem tweet as below:
"Sure -- if you change your site, the search will take the changes into account over time. You can't avoid that, and in many cases, you explicitly want the changes to be taken into account (for example, if you improve your site).
Additionally, if you change the design, you generally change the content: headings, titles, images, internal linking, URL structure, accessibility, speed, etc. - they're all critical parts of a site, and I'd consider them as content too."
So, we can summarize John Mueller's explanation that the changes in the eCommerce site layout (design) impact the site ranking.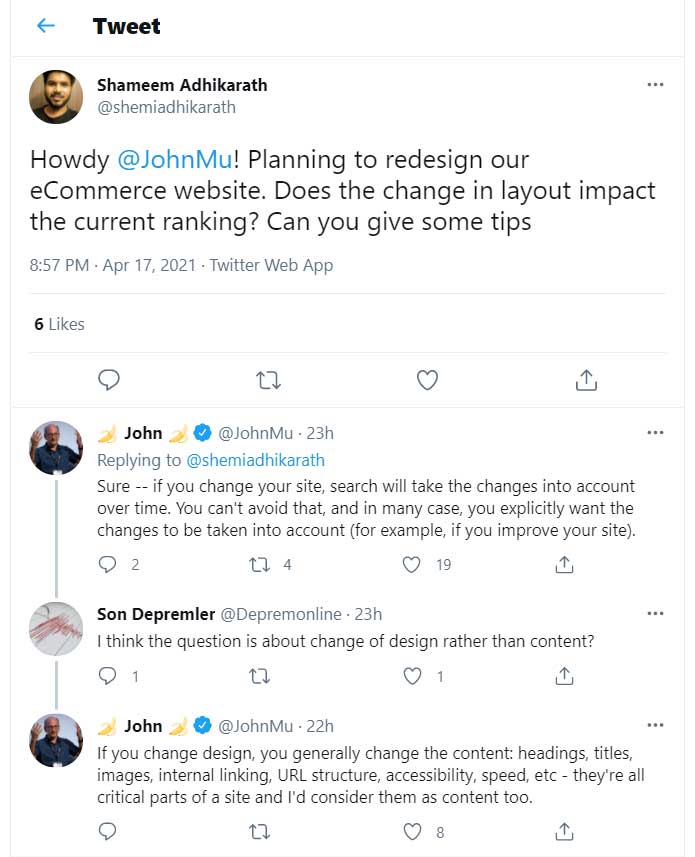 What is site ranking?
Rankings in SEO refer to a site's position on the SERP. Various ranking factors influence whether a website has a high position on the SERP based on the site's content relevance to the search term or the quality of backlinks pointing to the page.
Most Recent News & Updates
Google Supports Page Experience Ranking on Desktop
The Google Disapproved Ads Auditor Tool
Google Analytics and Chrome Data For Ranking Purposes
Google Product Reviews Update - December
Improvements on Google Ads Image Extension
Google Updates Performance Planner
New Design Interface to Google Search Console
Google Ads is Updating the Insights Page
Does Bolded Text Help SEO
Google IndexNow Protocol for Crawling and Indexing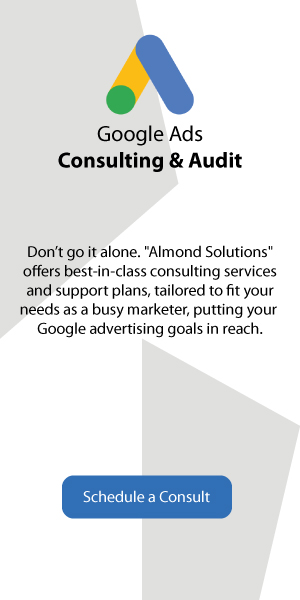 Automate Your Entire Marketing and Sales Processes
As a HubSpot solutions partner, we can work with you every step of the way to automate your entire marketing and sales processes.