News & Updates
How Does Google Ads Generate Responsive Search Ads
September 16, 2021 02:22:14 PM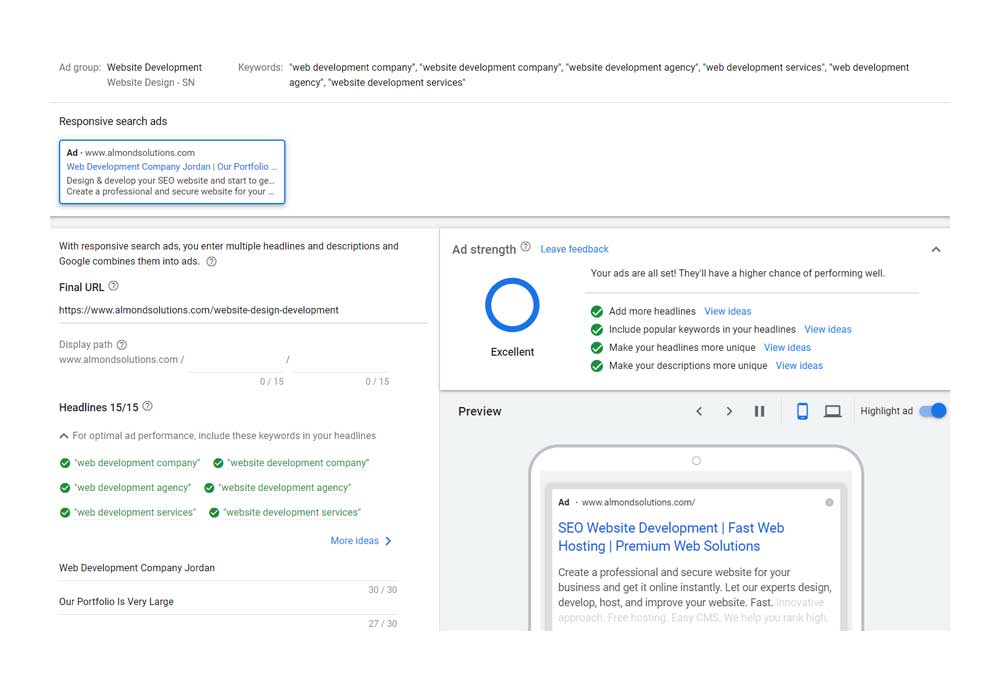 Responsive search ads allow you to construct an ad that changes to display more text and relevant messages to your customers. When designing a responsive search ad, provide numerous headlines and descriptions, and Google Ads will automatically test and learn which combinations perform best over time. Responsive search ads may increase the performance of your campaign by tailoring the content of your ad to match the search terms of potential customers more closely.
How it works
After you've generated your headlines and descriptions, Google Ads will organize the text into multiple variations.
Then, the rest is handled by artificial intelligence (AI), which shuffles the combinations to ensure that clients always see the most appropriate version of your ad to their needs and interests. Over 40,000 distinct combinations are possible with the 15 headlines and four descriptions!
For specific search queries, the software attempts a variety of combinations over time and uses machine learning to find the most effective combinations and ad variants.
As a result, Google's AI takes over once the first creative phase is over. This has numerous benefits for you and your company.
Benefits
You can benefit from responsive search ads in the following ways:
Create adaptable ads that adjust to device sizes, giving you more space to communicate with potential buyers.
Save time by giving several headlines and description alternatives, then allowing Google Ads to show your consumers the most relevant combinations.
You can adjust your headlines and descriptions to your consumers' locations, whether they are typical or unique locales.
Multiple headlines and descriptions options allow your advertising to participate in more auctions and match more inquiries, allowing you to reach more prospective consumers.
Because responsive search ads allow you to compete in more auctions, you may improve ad group performance by garnering additional clicks and conversions that your existing text ads aren't catching.
Automate Your Entire Marketing and Sales Processes
As a HubSpot solutions partner, we can work with you every step of the way to automate your entire marketing and sales processes.