News & Updates
New Budget Reports on Google Ads
October 07, 2021 11:20:57 AM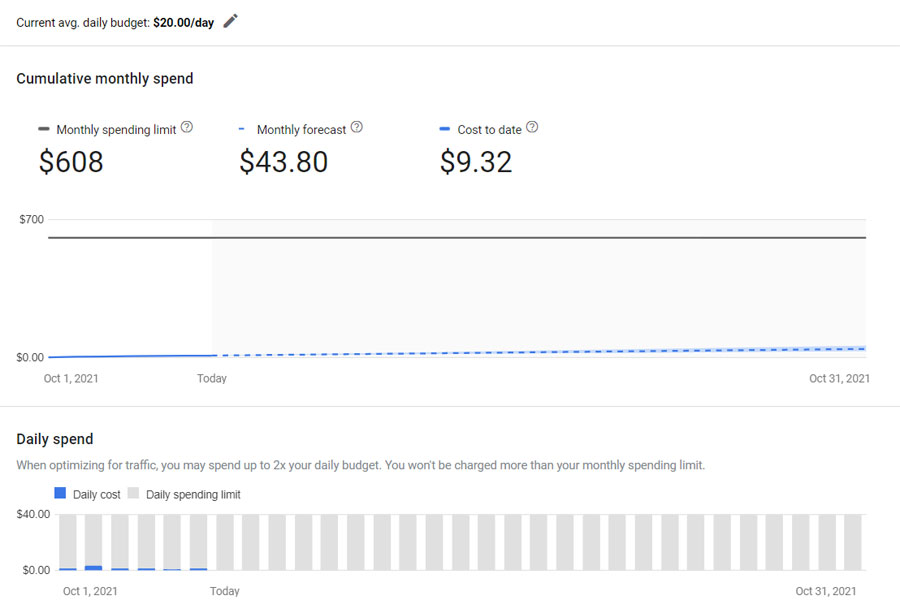 Budgets are an essential component of every marketing plan. Many marketers have told Google that budget behavior in Google Ads is difficult to understand, particularly for daily budgets. As a result, Google has released a new budget report to help you visualize monthly campaign spend trends. This can help you figure out how much you'll owe at the end of the month, as well as how previous modifications to your average daily budget have affected your performance and spending restrictions.
The following are some of the highlights of this new report:
On days when your ad is more likely to attract clicks and conversions, your daily cost might be up to twice your usual daily budget.
The monthly spending limit for your campaign; you will not be charged higher than your average daily budget multiplied by the average number of days in a month.
Your monthly budget prediction, cost to date, and any budget adjustments you've made in the meantime.
How to view your budget report in Google Ads
In Google Ads, you may get your budget report from various locations such as the campaigns page, the shared library, and the ad groups page. In this post, I'll talk about viewing the budget report via the campaign page, and to know about the other options, visit this link.
Viewing your budget report via the campaign page
Log in to your Google Ads account.
You may need to go to the detailed view to get your budget report on the Campaigns page.
Click campaigns from the page menu on the left.
Hover your mouse over the budget for your campaign in the "Budget" column, or click the pencil icon to open a window with your average daily budget. You can save money by making changes to your typical daily budget, and you can also view suggestions to improve your return on ad spend (ROAS).
You'll be brought to the budget report page after clicking View budget report.
Automate Your Entire Marketing and Sales Processes
As a HubSpot solutions partner, we can work with you every step of the way to automate your entire marketing and sales processes.