News & Updates
Google Ads is Updating the Insights Page
November 21, 2021 11:33:31 AM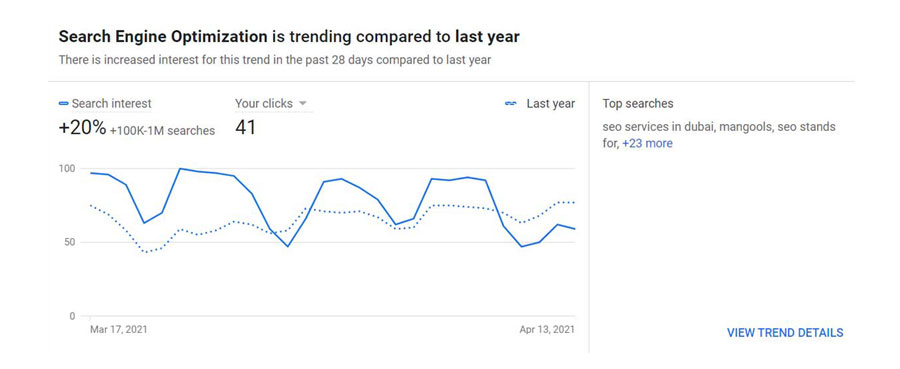 On the Insights page, Google Ads gives businesses extra data that should help them maximize sales throughout the Holiday season.
According to Google research, 53% of customers want to purchase online more this year than they did last year.
The Insights page will give you the data you need to stay on top of consumer trends and optimize campaigns so that your advertising reaches more people.
Google Ads will roll out four new features on the Insights page in the coming weeks to help drive outcomes during the year's business buying season.
Demand Forecasts
Predicts six months of search patterns using forward-looking insights derived from machine learning and historical search data. Insights are tailored to your company.
Consumer Interest Insights
Gathers the most popular search query themes that drive advertising performance. The number of users that searched for each theme and its growth and performance in your account are all included.
Audience Insights
Learn about your clients' interests and affinities, such as which kind of creative appeals to them the most.
Change History Insights & Auction Insights
You'll find both change history and auction insights on the Insights page. Learn how changes in auction competition or account changes affected the success of your campaign.
The advantages of Google Ads Insights
The Insights page essentially curates bespoke insights based on your business account. The tool's goal is to give relevant trends and opportunities that are specific to the advertiser's industry.
Keep up with the shifting habits of your customers
It works by automatically generating insights and recommendations for your business based on your account's performance history, campaign settings, and trends throughout Google. This, according to Google, is a tool to assist marketers and advertising stays up with the pandemic's rapidly changing customer behavior.
Get a leg up on the competition
In specific ways, this tool allows you to stay ahead of the competition as well as keep up with customers. During the pandemic, Google reports that "searches for 'curbside pickup' rose by almost 3000 percent." Businesses who were relevant to this inquiry would have been able to take advantage of the trend by targeting these keywords before the competitors did.
Excellent for scaling
The tool is clearly an added plus for the individual marketer (or agency)—especially for those trying to scale their account and boost their return on ad spend.
Source: Search Engine Journal
Automate Your Entire Marketing and Sales Processes
As a HubSpot solutions partner, we can work with you every step of the way to automate your entire marketing and sales processes.