News & Updates
Improvements on Google Ads Image Extension
December 08, 2021 12:47:24 PM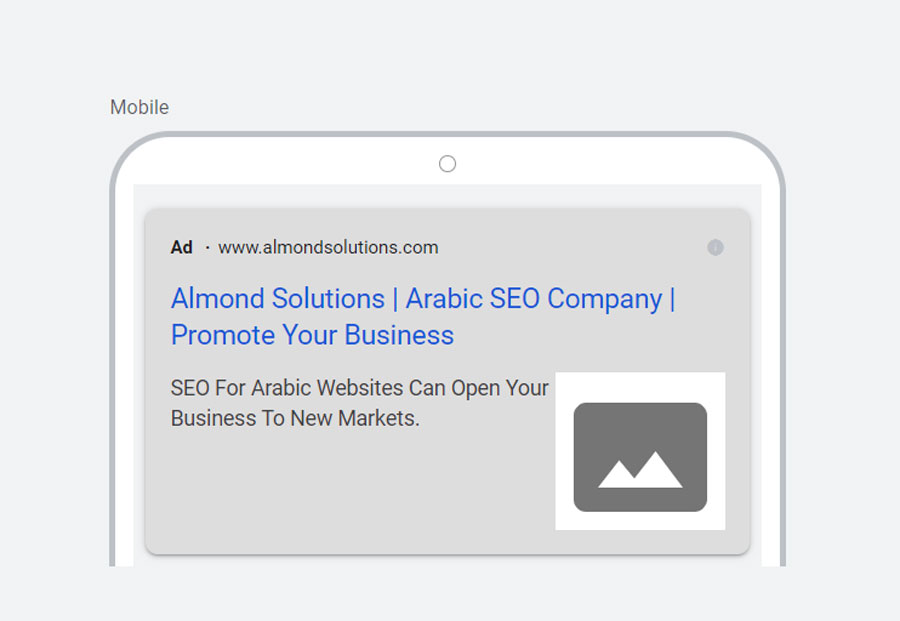 Google stated earlier this year that image extensions would be available globally to help advertisers create a more visually compelling Search ad. Google releases numerous new features to help advertisers engage more potential consumers and make image extensions easier to use.
Use additional devices to showcase your brand with relevant visuals
Image extensions add relevant visuals of your items and services to your Search ad. This makes it easy for potential customers to learn about your company and decide whether or not to do business with you. Image extensions were previously only visible on mobile devices. Image extensions will begin appearing on desktop computers in the coming weeks to help you promote your business to a broader audience.
This update also affects dynamic image extensions. If you've already placed image extensions, they'll appear on desktop devices as soon as the update is available. By segmenting your performance statistics by "Device," you can see how your desktop device performs.
Any language can benefit from dynamic image extensions
Machine learning is used to automatically identify the most relevant photos from your ad's landing page and append them to your ad using dynamic image extensions. Google includes images from your landing pages to their respective ad groups in your Search campaigns once you've opted in. Dynamic image extensions were previously only available in English. They are now available in all languages.
Opt-in from your Google Ads account's Extensions page or seek the "Add dynamic image extensions" option on the Recommendations page to get started with dynamic image extensions.
A searchable library of stock photos can be used to create your image extension
Google heard from advertisers that finding visuals for image extensions might be difficult. You may now choose from a searchable library of stock photos that are free to use in Google Ads to make things easier for you.
When you're asked to choose a picture for your image extension, click "Stock Images" to get started. After you've selected an image you like, crop it in Google Ads to a square or landscape format before adding it to your extension.
What are the best practices of Google Ads image extensions?
When setting them up in your account, I recommend following these best practices:
1. Obey Google's policies
You must adhere to the Google Ads image extension policies when using pictures. This translates to:
There are no logo overlays.
There are no text overlays.
GIFs aren't allowed.
There will be no images that are blurry or badly cropped.
2. Use a variety of images
Why not use as many diverse perspectives as possible as you have up to 20 images? We never know what will work best in PPC, just like we never know what will work best in anything else. Test several product images from various perspectives and backgrounds and in-store and lifestyle versions. Combine and experiment to see what works best.
3. Use simple visuals
Image extensions will never appear on the website in a large format. They'll most likely be a small square or rectangle off to the side of your ad. Choose photos that have a single focus point and aren't "noisy" so that even someone scanning them quickly can figure out what they are.
Automate Your Entire Marketing and Sales Processes
As a HubSpot solutions partner, we can work with you every step of the way to automate your entire marketing and sales processes.