News & Updates
Search Console URL Inspection API
February 01, 2022 11:41:33 AM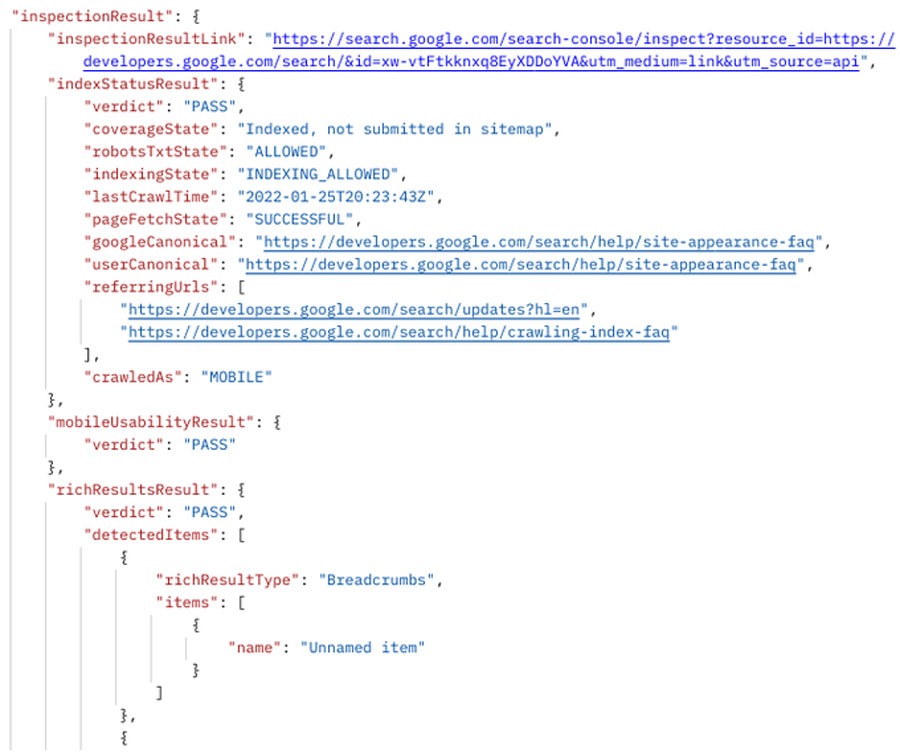 The new Google Search Console URL Inspection API provides programmatic access to URL-level data for properties managed in Search Console.
External tools can use the Search Console APIs to access data outside of Search Console. Developers and SEO tools are already using the APIs to create unique solutions for viewing, adding, and removing properties and sitemaps and running advanced queries on Search performance data.
Google has released a new URL Inspection API that allows developers to debug and optimize their pages. You can ask Search Console for information about an indexed URL version, and the API will return the indexed data currently available in the URL Inspection tool.
About the URL Inspection tool
The URL Inspection tool displays information about a page's Google indexed version. AMP problems, structured data mistakes, and indexing issues are among the details.
Typical tasks include:
Check if a URL is currently indexed: Get information about the indexed version of your page on Google. Find out why Google couldn't index your page.
Examine a live URL: Check to see if a page on your site can be indexed.
Request Google crawls (or re-crawls) a URL.
View the resources that have been loaded and the JavaScript output and other information.
How to fix a missing page. There are a variety of reasons why a page isn't indexed. URL Inspection can help troubleshoot some of them
Source: Google Search Central Blog
Automate Your Entire Marketing and Sales Processes
As a HubSpot solutions partner, we can work with you every step of the way to automate your entire marketing and sales processes.