News & Updates
Offline Leads Can Now be Measured Using Google Ads
March 08, 2022 12:25:14 PM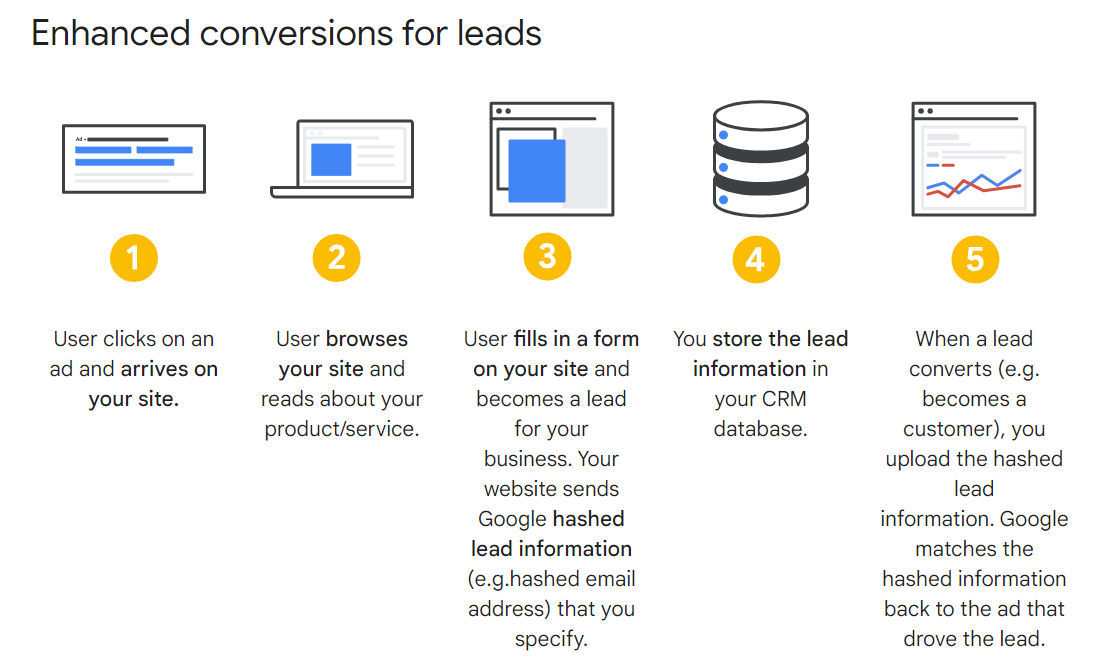 Understanding how your leads convert is critical as a marketer.
It's easy to miss the connection between collecting a user's information as a lead online and turning them into a customer.
You've probably experienced this battle before, whether you're in B2B or B2C.
Last year, Google announced Enhanced Conversions for Web, which benefited many online retailers and eCommerce transactions. Now, Google offers a solution for businesses that generate leads.
Google is launching upgraded conversions for leads offering to help advertisers track offline conversions.
What Are Enhanced Conversions?
Enhanced conversions is a Google Ads technology that you may use in conjunction with existing conversion tags to improve conversion measurement accuracy.
Enhanced conversions measurement can be set up in Google Ads or Google Tag Manager.
Enhanced conversions make use of your existing Google Ads tag, which securely provides first-party conversion data to Google privately and securely.
How Enhanced Conversions Work?
You may receive first-party customer data such as an email address, name, home address, and/or phone number when a client completes a conversion on your website.
This information can be collected using conversion tracking tags, hashed, and provided to Google in hashed form, where it can be utilized to improve conversion measurement.
The hashed data will be used in different ways to improve your measurement depending on whatever type of improved conversions you employ. More information is available here.
Subscriptions, sign-ups, and sales are the only conversion kinds that will benefit from enhanced conversions. Customer data from one or more of the following sources must be available:
Email address (preferable).
Name and current residence address (street address, city, state/region, and zip code).
Number to call (must be provided in addition to one of the other two pieces of information above).
Automate Your Entire Marketing and Sales Processes
As a HubSpot solutions partner, we can work with you every step of the way to automate your entire marketing and sales processes.