News & Updates
Signals for Google Search Ranking Algorithm Update
January 09, 2020 10:29:58 AM
Barry Schwartz noticed that there is a signal for Google search ranking update started on January 7, 2020. This signal is according to some chatter between SEO professionals.
In addition, some SEO tools are showing this update signal, and here are the screen shots:
SEMRush: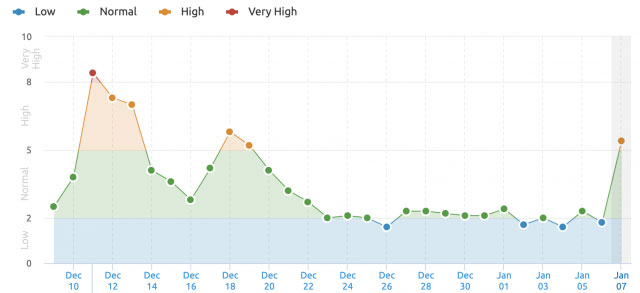 Cognitive SEO: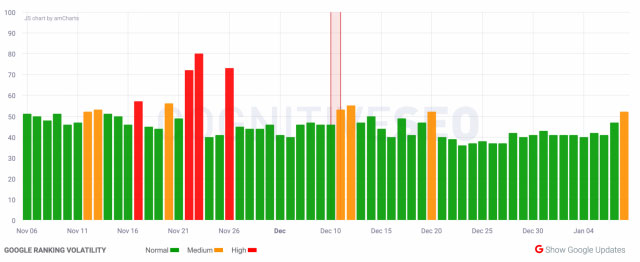 RankRanger:

Advanced Web Rankings:

All-in-one Digital Marketing Tools
1 Complete workflow for any SEO professional.
2 Market insights and competitors' strategies overview.
3 Create content that drives excellent marketing results.
4 Improve the results of your PPC efforts.
5 Build your most effective social media strategy.
Join > 5,000,000 SEMrush users
Start Now »