News & Updates
Use Maximize Conversions & Value with Portfolio Bid Strategies
March 14, 2020 10:54:41 AM
Google announced that the Google Ads advertisers can now use maximize conversions and maximize conversion value with portfolio bid strategies.
What is maximize conversion?
Maximize conversion is one of the Google Ads bid strategies and helps advertisers to get the most conversions while spending the budget. With maximize conversion, Google uses advanced machine learning to effectively improve bids.
What is maximize conversion value?
Maximize conversion value is the value that can be set by advertisers for the conversion actions. Here, Google uses historical campaign data and the searcher's contextual signals to determine the "optimal CPC bid" at auction time.
What is a portfolio bid strategy?
A portfolio bid strategy is an automated, goal-driven bid strategy that groups together multiple campaigns, ad groups, and keywords. It helps advertisers to optimize performance across multiple campaigns.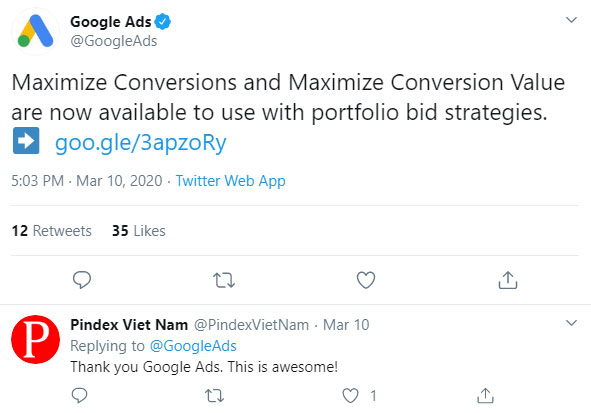 Helpful links:
The Pros & Cons of Every Automated Bidding Strategy in Google
Google Ads Bidding Strategies: The Ultimate Guide
There is no reason to manage bids manually
6 Smart Bidding Tips That Will Take Your Google Ads To the Next Level (with less of your time!)
Google Ads Bidding Best Practices: New Tactics Learned at Google Headquarters
Create a portfolio bid strategy
Google Ads portfolio bid strategy changes: Removing eCPC, average daily budget replacing target spend
Most Recent News & Updates
New Design Interface to Google Search Console
Google Ads is Updating the Insights Page
Does Bolded Text Help SEO
Google IndexNow Protocol for Crawling and Indexing
November 2021 Spam Update
Does Penguin Algorithm Affect the Entire Site
Does Title Tag Rewriting Impact Rankings
Does URL Length Matter for SEO
Does Google Care About What is in an Image
Important Update on Display Campaigns and Targeting Expansion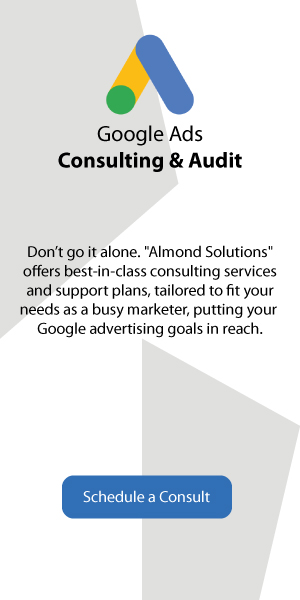 Automate Your Entire Marketing and Sales Processes
As a HubSpot solutions partner, we can work with you every step of the way to automate your entire marketing and sales processes.