News & Updates
More Control Over Data & Email Notifications in Google Search Console
March 31, 2020 03:50:04 PM
Google has added some features to Search Console that give site owners more control over their account preferences. Here are the added features:
Email Preferences page
Here, you can control which search console messages you are interested to receive. You can enable or disable the email notifications for a specific type of messages or disable all messages.
Here are the key elements of email notification messages:
Email message subject
Email message unique ID
Email message status (subscribe or unsubscribes)
Email message date modified
For more information about email preferences page, visit this link.
Search Console in Search Results
Here, you will see a card that includes a summery of your site's performance on Google search when you search Google and get results from one of your Search Console properties. This card can appear only for signed in user who is the owner of Search Console property.
For more information about Search Console in search results, visit this link.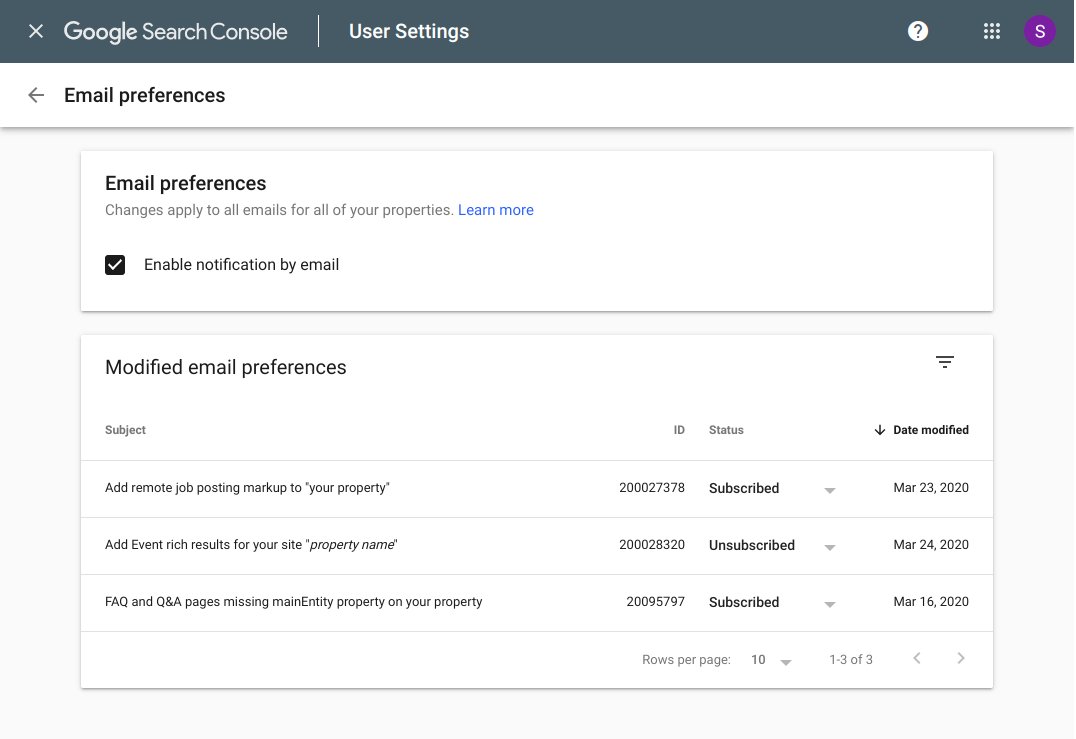 All-in-one Digital Marketing Tools
1 Complete workflow for any SEO professional.
2 Market insights and competitors' strategies overview.
3 Create content that drives excellent marketing results.
4 Improve the results of your PPC efforts.
5 Build your most effective social media strategy.
Join > 5,000,000 SEMrush users
Start Now »