News & Updates
Optional Website Link with Call Ads
April 26, 2020 11:18:03 PM
Google has rolled out a new feature by allowing Google Ads advertisers to include an optional "Visit website" link with call ads – Google simplified the name call-only ads to call ads. This new feature gives the customers more flexibility in how they connect with advertiser business.
The optional link "Visit website" gives a greater visibility on the Google SERPs by expanding the call ads. When the customer tab on the "Visit website" link included in your call ad, Google will direct him to your website, whereas tapping on the headline still lead to a call.
If your business relies on phone calls to gain new sales, you'll get fewer accidental calls and more qualified leads with this new update.
To get started with this update, simply add your website link to your call ads final URL. Here is a link to track phone calls from your website.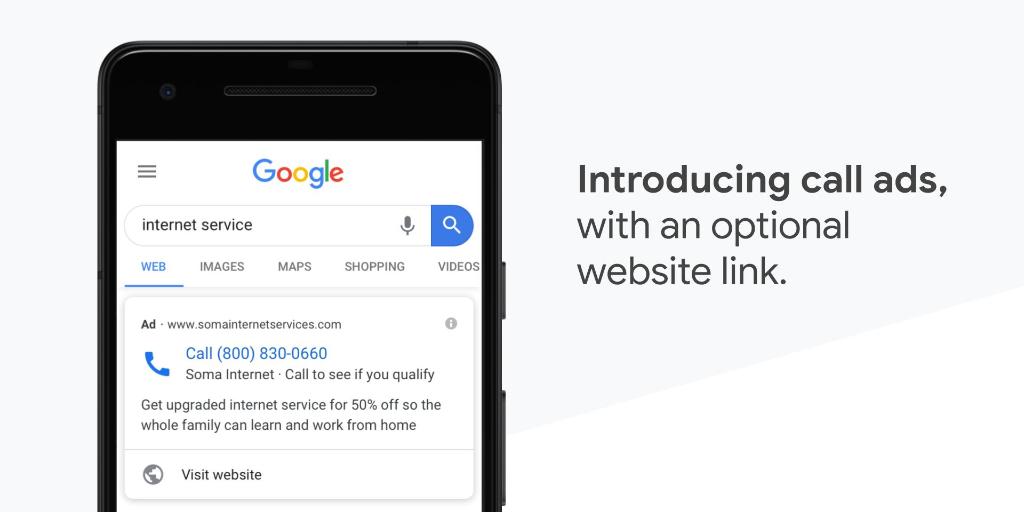 All-in-one Digital Marketing Tools
1 Complete workflow for any SEO professional.
2 Market insights and competitors' strategies overview.
3 Create content that drives excellent marketing results.
4 Improve the results of your PPC efforts.
5 Build your most effective social media strategy.
Join > 5,000,000 SEMrush users
Start Now »