News & Updates
Cumulative Layout Shift is Becoming a Google Ranking Factor
June 15, 2020 01:14:57 PM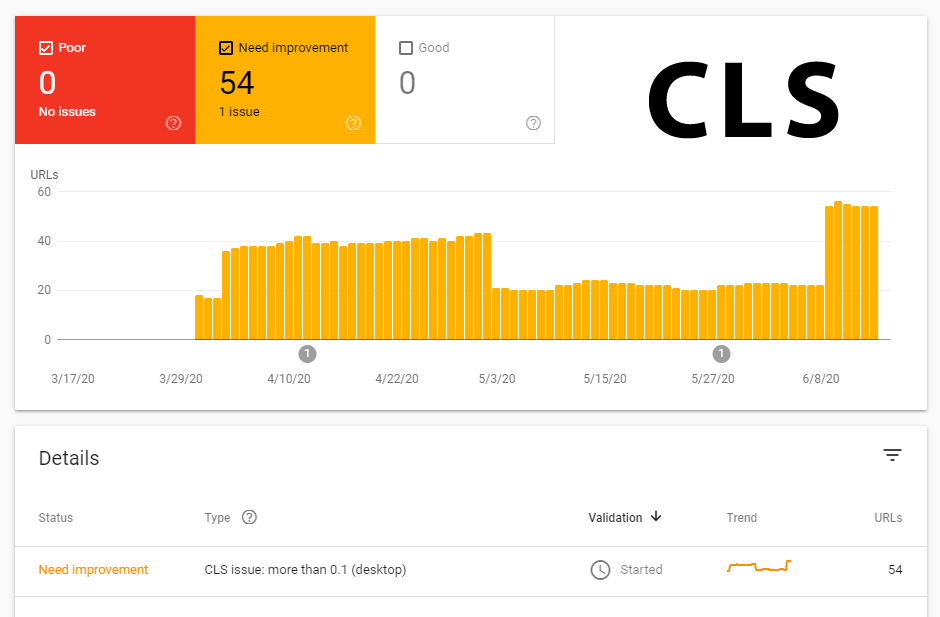 Cumulative Layout Shift (CLS) is one of Google metrics that aims to measure the event of user experience on your website.
Google stated that the CLS metric will be considered as a ranking factor in 2021. Because of this, it's important to understand the CLS best practices and how to optimize for it.
CLS is a shifting of the web page elements during the page loading, and these elements can be images, fonts, contact forms, buttons, videos, and other types of content.
So, improving the CLS is important for all web pages elements in order to get an optimal user experience and be ready for this ranking factor.
Why CLS Happens?
There are 5 reasons why CLS happens:
Web pages that include images without dimensions.
Web pages that include ads, embeds, and Iframes without dimensions.
Content that dynamically injected.
Web fonts that cause FOIT/FOUT.
Web pages actions that require a network response.
In order to monitor and get your website CLS issues, you need to check the Core Web Vitals report of Google Search Console.
To read more about the Cumulative Layout Shift, visit this link.
One platform. Everything you need to dominate your niche online.
Do SEO, content marketing, competitor research, PPC and social media marketing from just one platform.
Trusted by 6,000,000+ Users
Start Now »