News & Updates
Google Ads Mobile App is Now Supporting Manager Accounts
July 09, 2020 11:00:23 AM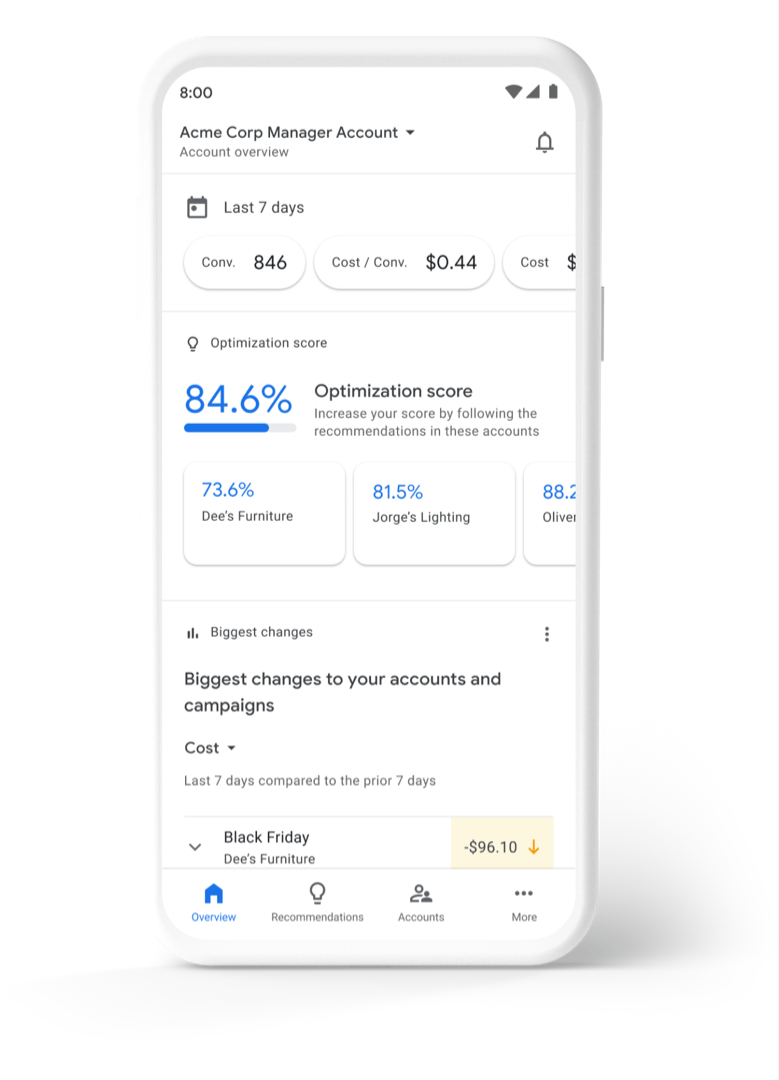 With Google Ads mobile app, the advertisers can easily monitor their campaigns, apply the recommendations, edit keywords, and take action for improving the campaigns performance.
What's new?
Google has rolled out a new feature on Google Ads mobile app where the advertisers can now manage all of Google Ads accounts in one place.
What can advertisers do with manager account?
The advertisers can get the business-wide trends and detailed insights about the campaign's performance for all of the Google Ads accounts they manage.
The advertisers can improve the campaign's performance with optimization score, and apply recommendations to all of accounts.
The advertisers can easily manage campaigns and compare performance across all of the accounts they manage.
The advertisers can customize push notifications in order to monitor all of the accounts they manage.
Source: Google Ads Help
One platform. Everything you need to dominate your niche online.
Do SEO, content marketing, competitor research, PPC and social media marketing from just one platform.
Trusted by 6,000,000+ Users
Start Now »