News & Updates
Over 25% of Searchers Click on the First Organic Result
July 15, 2020 12:55:26 PM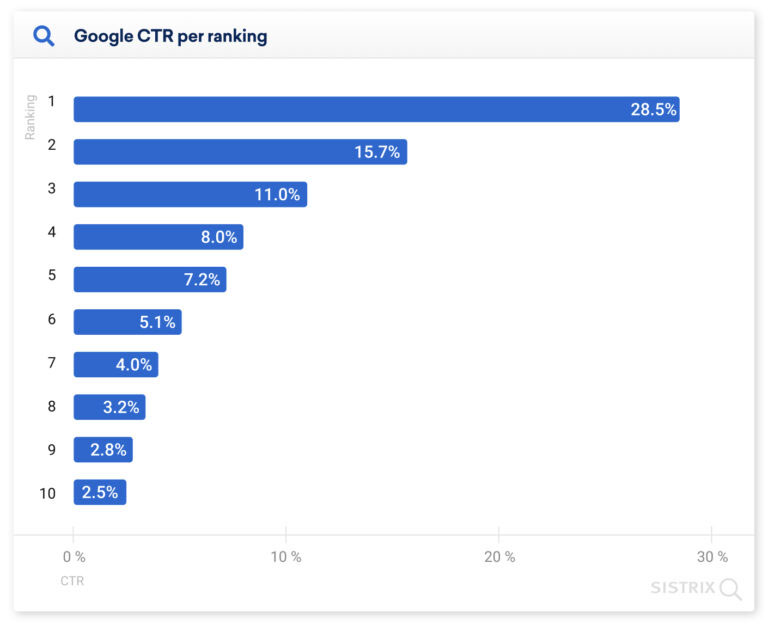 According to a study made by experts, over 25% of people click the first Google Search result. This means, the average click-through-rate for the first organic result in Google Search is 28.5%. The study includes over 80 million keywords and billions of search results.
What's happening with the second and third positions?
The study also found that the second and third positions in Google Search have a 15% and 11% CTR respectively. We can understand that the top three positions in Google SERPs should be your goal in order to engage searchers and wins leads.
Keep in mind that having a top position in Google SERPs doesn't guarantee to win leads, and to achieve that you definitely need to have an engaged and conversion-oriented website.
Source: Search Engine Journal
All-in-one Digital Marketing Tools
1 Complete workflow for any SEO professional.
2 Market insights and competitors' strategies overview.
3 Create content that drives excellent marketing results.
4 Improve the results of your PPC efforts.
5 Build your most effective social media strategy.
Join > 5,000,000 SEMrush users
Start Now »