News & Updates
Report a Security Issue in Google Search Console
August 28, 2020 09:21:06 PM
Google is testing a new method in Search Console for allowing site owners to report bugs and security issues. This new method begins with consulting Search Console's help pages.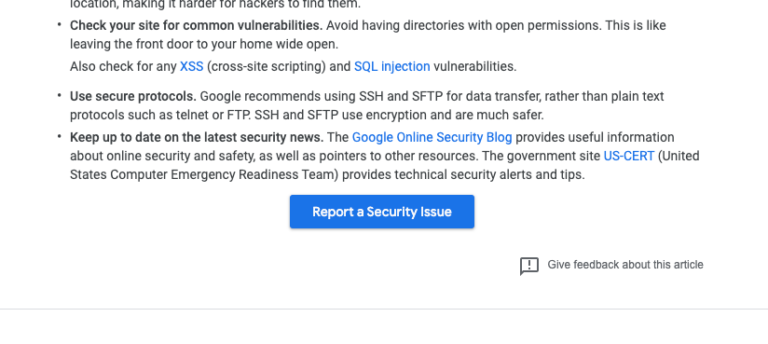 Site owners must be logged-in to Search Console in order to be able to use the "Report a Security Issue" button. Using this button helps site owners to report potential false positives or to request a re-review.
If the site has security issues, the site owner will be notified to resolve them. If in case the site owner cannot fix issue with Google's existing support mechanisms then the new method of reporting a security issue can be used. This means, using the new method should be the second choice when it comes to resolve security issues. If the site owner immediately jumps to the second choice, Google will redirect him to the public resources.
Here is the tweet:
Google provides many support mechanisms, but we recognize there can be situations where site owners may wish to report urgent bugs or other issues in a timely manner. To help, we're piloting a new reporting system beginning with security issues.

— Google Webmasters (@googlewmc) August 26, 2020
Automate Your Customer Journey
We can help you automate your customer journey (using HubSpot) to generate more leads, convert them to customers, and retain them longer.