News & Updates
Remove Outdated Content Tool
November 18, 2020 10:23:02 AM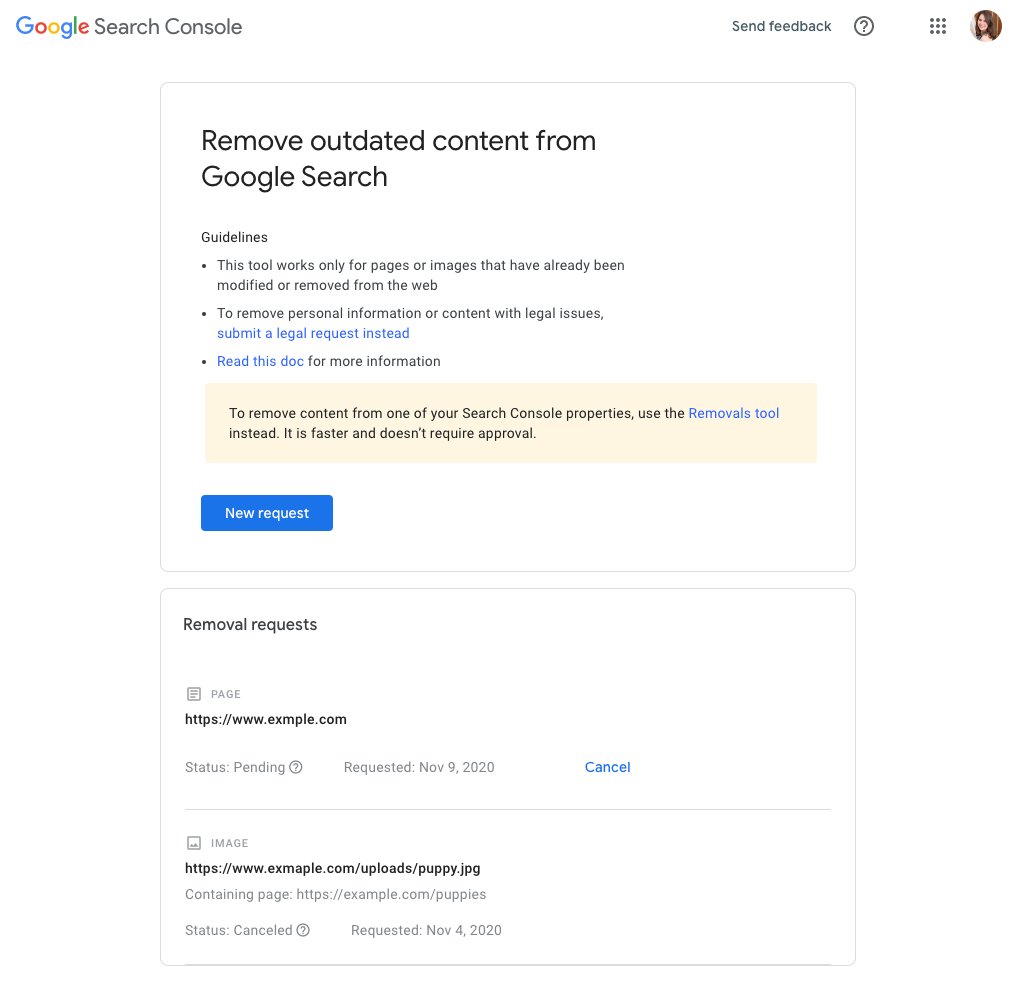 Google freshened the remove outdated content tool interface and also made the existing capabilities more intuitive to use. The purpose of using this tool is to remove pages and images from the Google Search that no longer exist. Additionally, you can use this tool for pages that have removed important (sensitive or critical) content.
Google recommends to not use this tool if…
You think the information on your page or image is wrong, bad, illegal, etc. if in case you want to handle this, see here
You are a verified owner of this page in Google Search Console – use this tool if you are a verified owner
You want to permanently remove a search result for a page URL
You want to let Google recrawl a page
To use Remove Outdated Content tool, you need to log in to your Google account in order to prevent abuse.
When to remove outdated content from Google
The Google Remove Outdated Content Tool should only be used in the following situations:
You don't control the website where the content is shown, but it contains outdated information about your company. If you own the page, you can request that Google re-crawl it or hide it.
The sites or images have already been taken down from the internet or have undergone significant changes since the last (your) edition.
When & why you should remove content
Misinformation shared by obsolete content can harm your firm, mainly if you work in the food or medical industries, where current information is critical.
Here are some more particular circumstances when you might want to use the Google Remove Outdated Content Tool to remove content:
Although you or a client has discontinued a product or service, pages and photos for it continue to appear in Google's search results.
Your company's address or phone number has changed.
The promotional material (typically a picture) used to show pricing or offers for a product or service has changed dramatically.
The web page owner has refused or failed to reply to your request to delete the outdated content.
To read more about this topic, visit this link.
Useful Links
Why Removing Outdated Content Could Save Your Site
Automate Your Entire Marketing and Sales Processes
As a HubSpot solutions partner, we can work with you every step of the way to automate your entire marketing and sales processes.