News & Updates
Migrating Disavow Links Tool to The New Search Console Interface
November 18, 2020 02:22:50 PM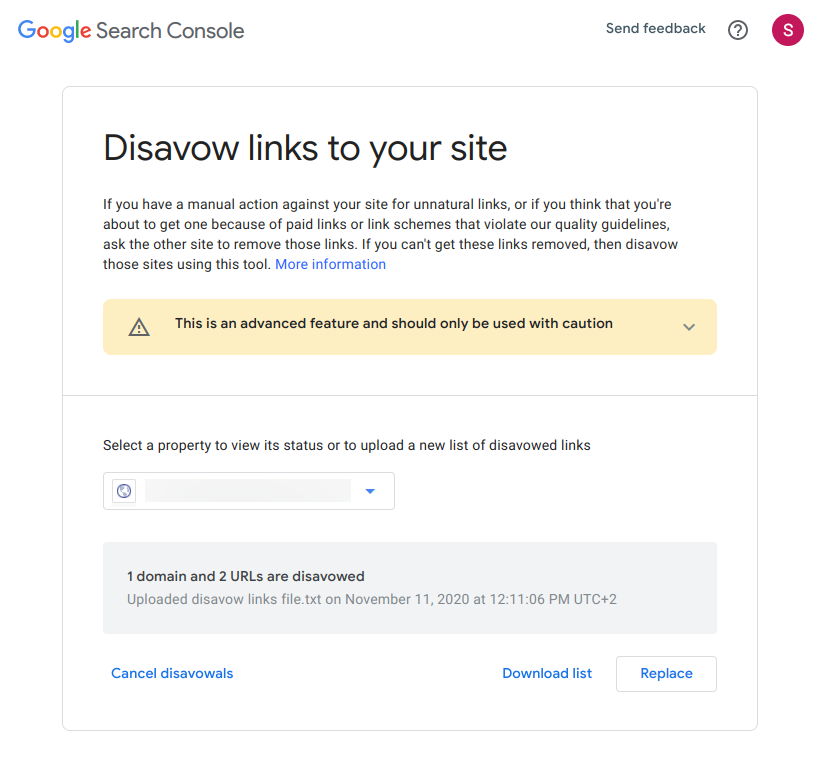 On November 17, 2020, Google completed the migration of the Disavow links tool to the new Search Console interface.
What the update includes?
Improved interface
Download a disavow files as a text file
Error reports for uploaded files are no longer limited to 10 errors.
If you think you have unnatural links (spammy, artificial, or low-quality links) to your website, or you are about to get manual action as a result of violating Google quality guidelines, you need to remove them in order to improve your link profile. If in case you can't remove those links yourself, Google gave you the solution, Disavow links.
With Disavow links tool, you can upload a text file including the links you want to remove from Google so you can improve your link profile.
If by mistake disavowed links and want to cancel removing them, you need to follow the steps below:
Go to disavow links tool page
From the property dropdown list, select the property
Click "Cancel Disavowals". Removing disavowed links from Google can take a few weeks
Helpful Links
Google's "Disavow Links Tool": The Complete Guide
How to Use Google's Disavow Tool Correctly
How to Use Google's Disavow Tool For Better Rankings
The Ultimate Google Disavow Guide
Automate Your Entire Marketing and Sales Processes
As a HubSpot solutions partner, we can work with you every step of the way to automate your entire marketing and sales processes.