News & Updates
Advertisers Can Now See Campaign Goals in Optimization Score
December 22, 2020 09:29:56 PM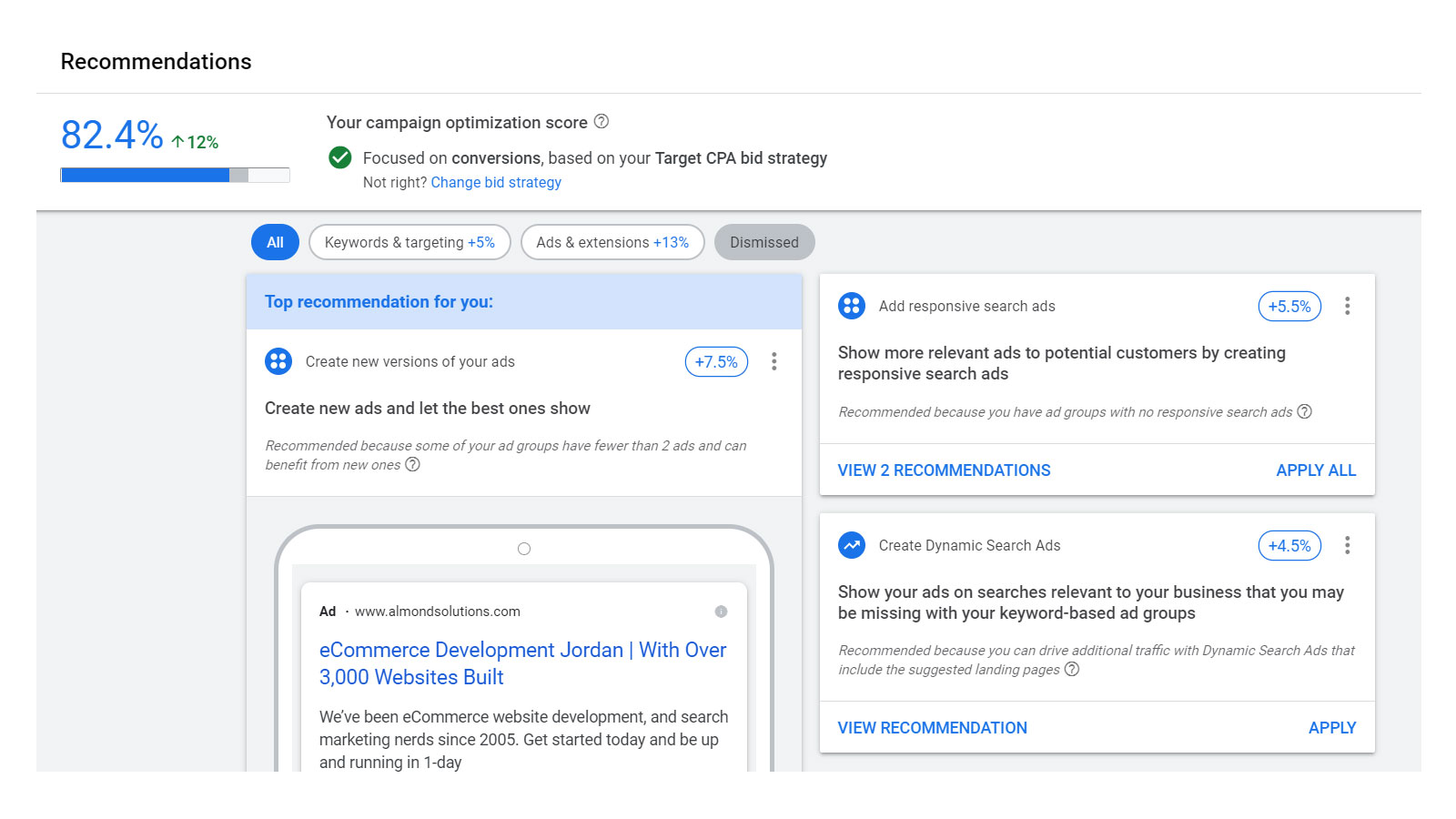 Google has released a new feature in Google Ads where the advertisers can now see the campaign goals in optimization score. These campaign goals are based on advertiser' bidding strategy and can be focused on conversion, conversion value, clicks or impression share.
For example, if you are managing a campaign using a bid strategy "Target CPA - Cost Per Action", the optimization score will help you to optimize for conversions. And therefore, you will get recommendations to help you meet that goal.
Optimization Score
Optimization score is an estimate of how your Google Ads campaigns are set to perform. The optimization score ranges from 0% to 100% - 100% score means your Google's Ads campaign can perform at its full potential.
Along with the optimization score, the advertiser can see a list of recommendations that can help him to improve the performance of each campaign. These recommendations are based on campaign' performance history, campaign settings, and Google search volume and trends.
Source: Google Ads Help
One platform. Everything you need to dominate your niche online.
Do SEO, content marketing, competitor research, PPC and social media marketing from just one platform.
Start Now »