News & Updates
Google Search Console Index Coverage Report
January 19, 2021 02:28:08 PM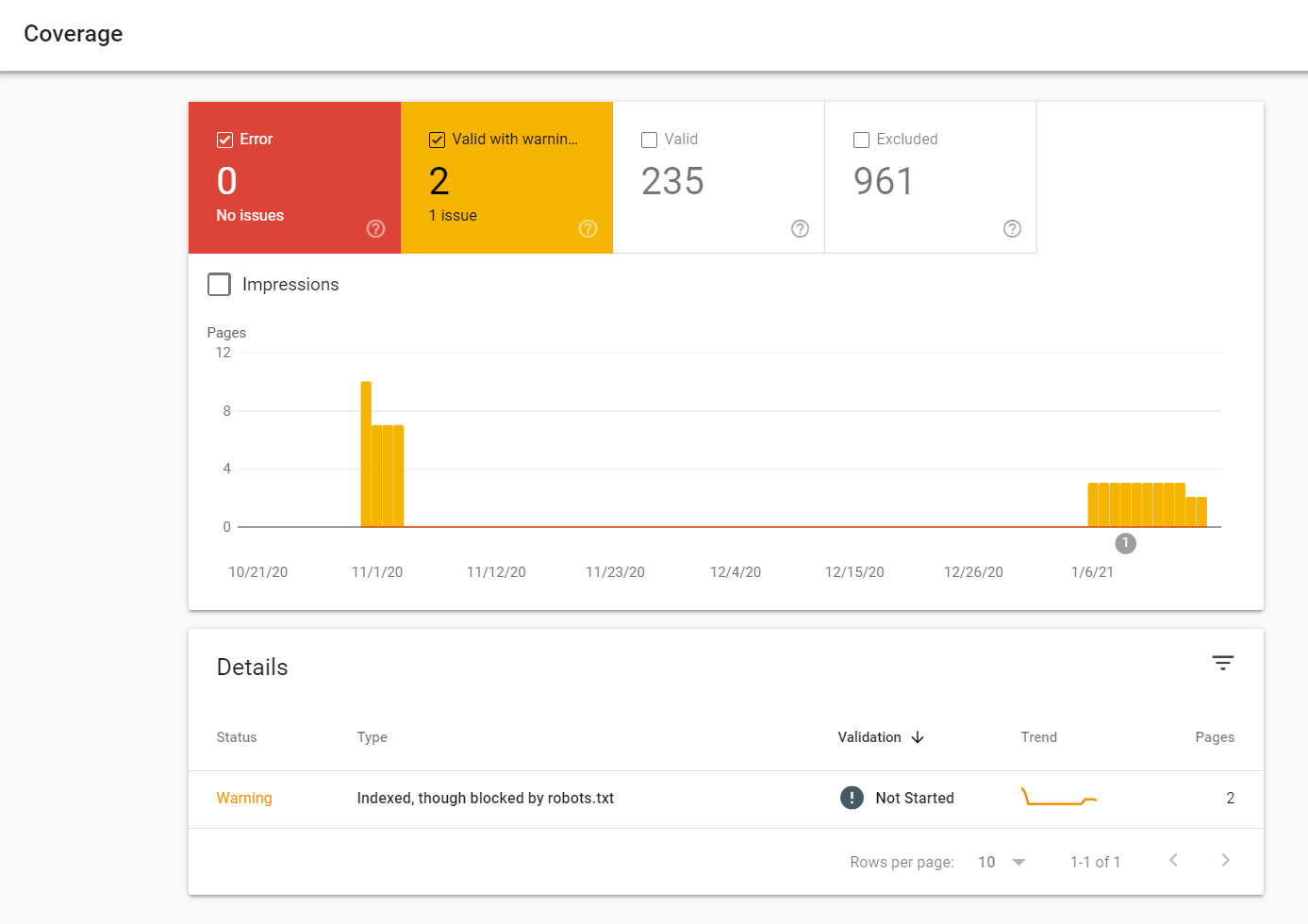 Google has rolled out significant improvements to the data in the Search Console Index Coverage Report. These improvements should help site owners to understand how Google crawls and indexes their sites as well as to be aware of issues related to Google's crawling and indexing.
The main purpose of Index Coverage report is to help site owners to get the indexing state of their URLs that Google has visited, or tried to visit.
With these improvements, the site owners can get more accurate state about crawling and indexing of their site' pages in a way that help them to easily make improvements for the best performance and results.
The new improvements include the following:
Removal of the generic issue type – all errors related to crawling and indexing issues should now be mapped with a finer resolution.
Reporting pages that blocked by robot.txt as "indexed but blocked" (warning) instead of "submitted but blocked" (error)
Adding a new warning related to "indexed without content"
Soft 404 reporting is now more accurate
Source: Google Search Central
Automate Your Entire Marketing and Sales Processes
As a HubSpot solutions partner, we can work with you every step of the way to automate your entire marketing and sales processes.