5 Best Tools to Create Excellent and Engaging Content for Your Website
Originally published: July 04, 2022 10:48:38 AM, updated: February 21, 2023 11:34:59 AM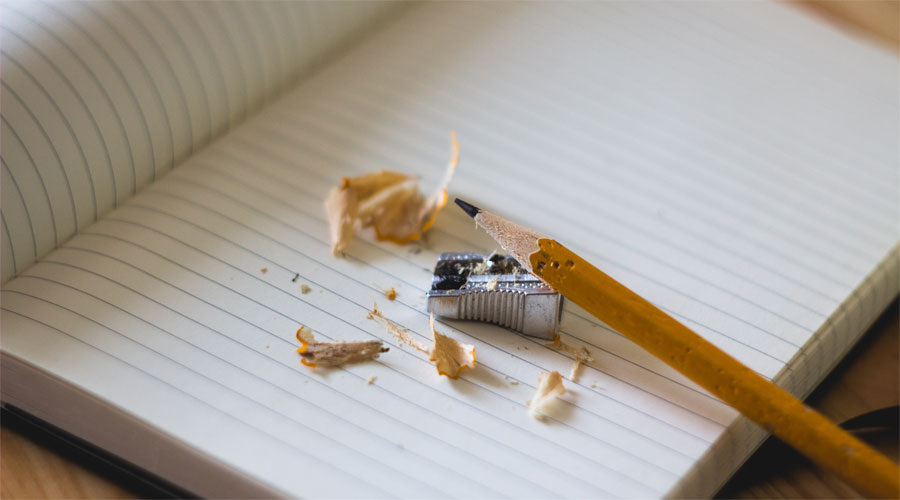 How is excellent and engaging content defined?
Content that is well-sourced, grammatically correct, and answers the reader's questions is defined as good and engaging content. Excellent content will drive traffic to the website and increase its ranking on Google and other major search engines.
Although it seems pretty effortless, good content does not write itself. The writer needs to put all his efforts and hacks into creating engaging content.
We have managed to discuss some of the SEO tools that help writers write better and more efficiently.
Best SEO tools for writing excellent, engaging content
Several tools have been developed to make the hectic writing task more manageable. Five of the best ones are discussed below.
1. Google Trends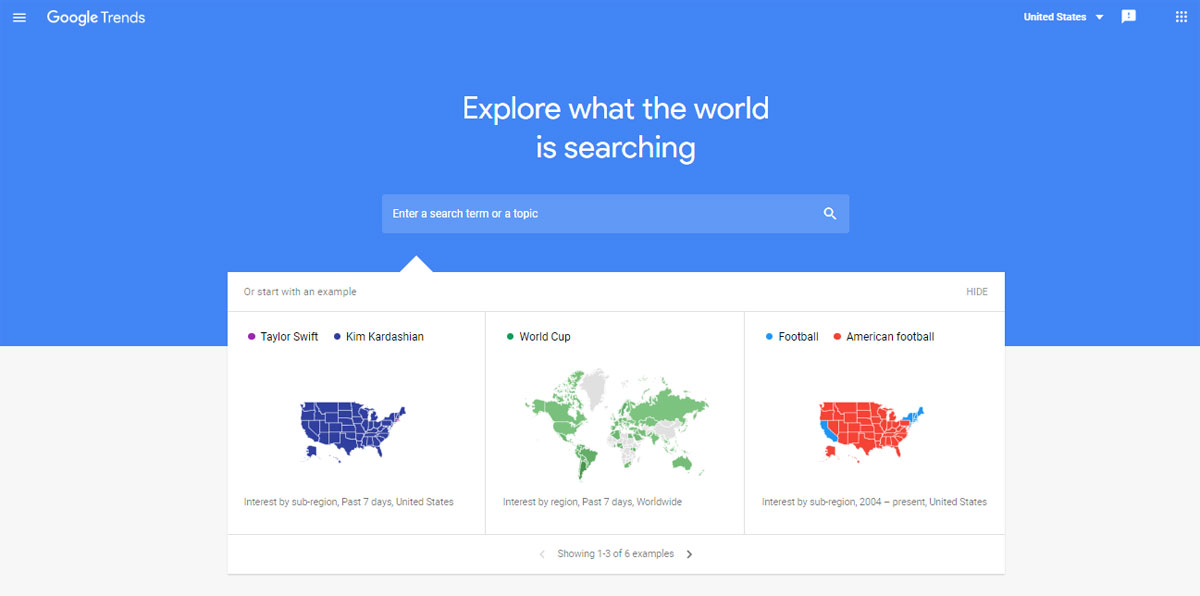 As a content writer, your aim should be to write about the latest trending topics. It is a technique to get your content to rank higher. People tend to search for trending topics, and as a result, there is a chance of your blog appearing on the top of search engines.
Of course, this can only happen if the content is good enough and equipped with the right keywords.
How does a Google trend work?
Trillions of web searches are happening on google search engines every day. All these searches generate data.
Google modified this information to be shared in the trending tools. This data is categorized based on keywords and specific queries. This is how data is effectively measured without bias.
Specifically, when any search happens on the search engine, the data of a specific topic is compared with the overall number of searches in that particular time and region. The time and region are set by your parameters.
Therefore, the Google trend is an excellent tool for learning the area-specific interests of people at a particular time. As a writer, make use of this tool and create up-to-date content according to the users' interests.
2. Keyword Planner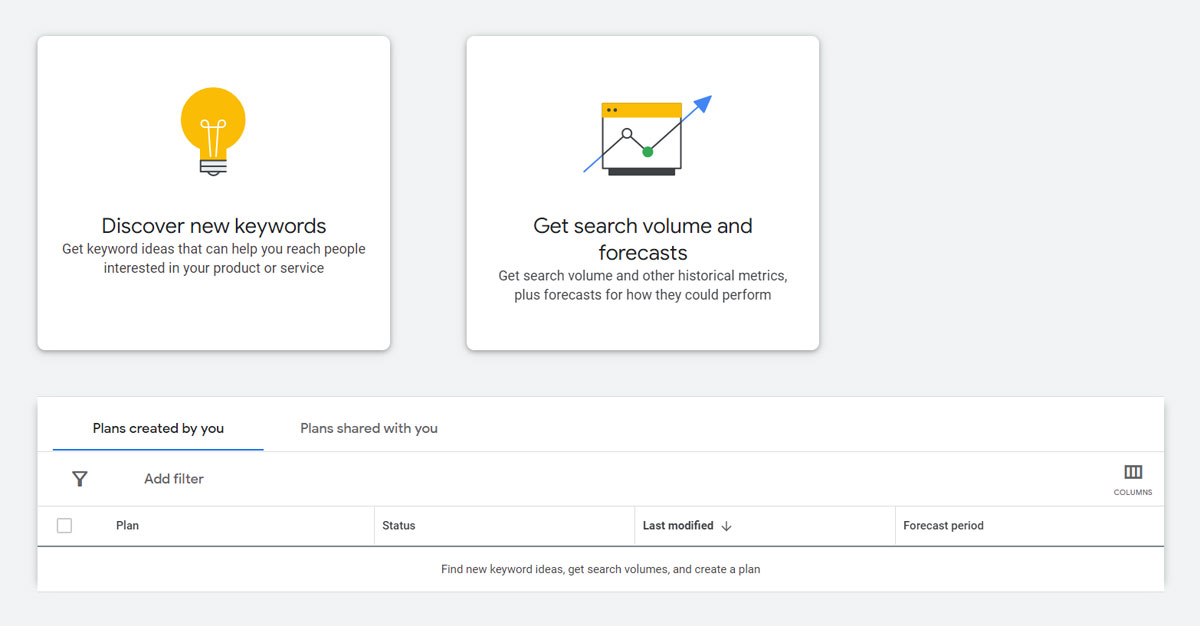 A great tool that will make your content rank higher and ultimately make it more engaging. A keyword planner is vital to any blog.
Without the right keywords, your content will be lost somewhere among the pile of data on the internet. It will never reach the right audience for the content.
"Targeted keywords" is the term that is used. It means the exact keywords and data phrases the audience is searching for. Keyword planners help you to compile those keywords.
How does it work?
To use the keyword planner, you need to have a Google Ads account.
At the top of the right corner, the "tools and settings" option is given.
Select "keyword planner" and look for the desired keywords.
Within the keyword planner, two options are given. One is to "find new keywords" or get the metrics and forecasts of already existing keywords.
If you already have the keywords for the content, select the second option and see the accuracy of those keywords according to the trends. To use this option, copy-paste the keyword in the search bar, and you will get the trends, competition, and the number of clicks for that specific keyword.
With no keywords in mind, you can get new keywords according to the blog's topic.
This data is beneficial in creating the best engaging content for your websites.
3. Canva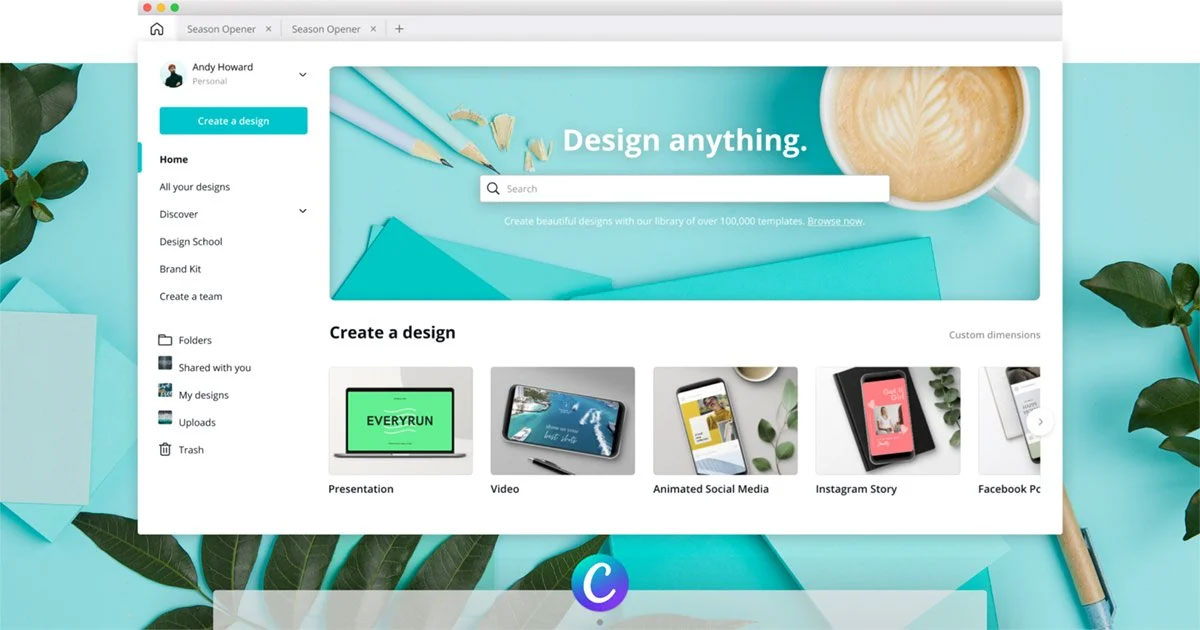 To make your content decorative and make it more effective, you need to use some tools. Images are a great way to communicate with the audience. Data shows that visual content consistently does better among the audience.
Graphics play a huge role in enhancing the quality of the work. Infographics, data charts, or just an aesthetic picture in the blog go a long way.
Canva is the tool that you need to incorporate into your writing. It has tons of templates that can be used by anyone who wants to create good content.
Some of the templates are free as well. You can edit any template according to your requirements. The text can also be added to the pictures. Almost everybody can find the right image for their blog.
You can even design the images for your social media blogs, such as Facebook, Pinterest, and Instagram posts.
4. Writing tools
Writing tools and content writing goes hand in hand. Users only want to engage with unique content according to their interests.
With the flood of content on the internet, writers are required to provide the readers with solid and entertaining content constantly.
As a writer, it can be a tiring process since the demands of readers are consistently growing. However, with the advancement of technology, every task has become slightly easier.
Paraphrasing tools
Writing tools are a good way of creating engaging and unique content. You can paraphrase the content anytime, anywhere, and can produce excellent content. There are rephrasing tools that make the rewriting process a piece of cake.
Rephrase is an AI-based paraphrasing tool. It rephrases the text instantly. A side-by-side comparison of rephrased and normal text can be seen.
This tool has three modes of rephrasing: fluency, standard, and creativity. Based on the nature of the text, you can choose any mode.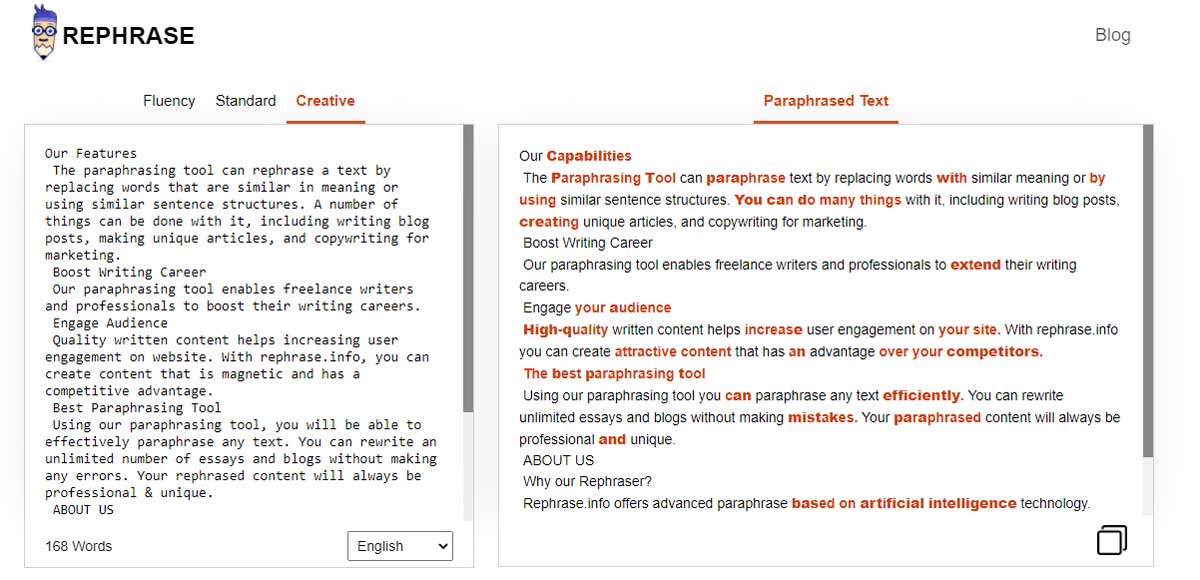 500 words can be rephrased in the free version of this tool. Two premium plans are offered that you can buy.
Monthly plan
$20 per month
Supports creative mode
The word limit increased to 1500 words
No Ads
24/7 support
Yearly plan
$150 per year
Creative mode support
Word limit of 1500
No Ads
24/7 support
Editpad
An essential step in writing is taking notes. With technological advancement, this task has also been modified. Now you can take notes on your mobile phone or any other device you use for writing. The Editpad acts as a notepad, a word pad, and a text editor.
An online web tool that helps in creating notes and editing text. Word count and character count are counted and can be seen simultaneously.
There is no need to install the tool; you can download and save the file on your device with just one click. Unlike any other notepad tool, this one allows you to check plagiarism and paraphrase the text as well.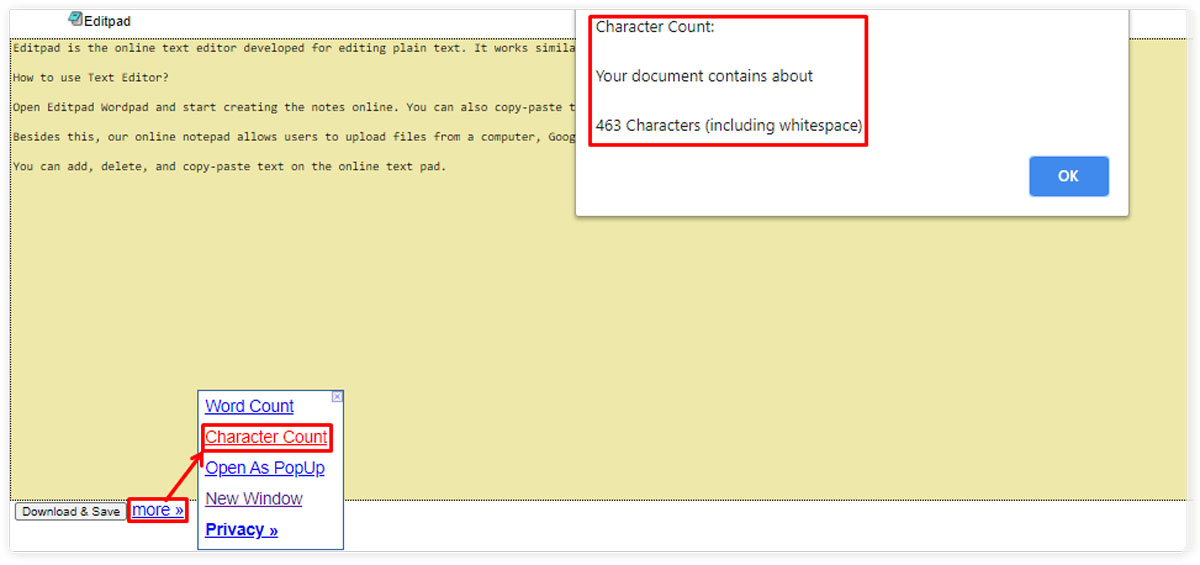 The full-screen view makes the editing very easy. One good feature is that you can password protect the notes.
Google Docs
Google Docs has entirely modified the process of writing in a good way. You can write your blogs, notes, and assignments without worrying about data loss.
It is an online application that allows writers to write and save documents simultaneously. You can even chat and message with Google docs. It works offline as well.
Documents can be imported and edited without the hassle. Some of the best features of Google docs are;
Clean and distraction-free view of documents.
Provides the bookmarks for easy navigation through the documents.
Voice typing for easy processing.
Extension of different tools can be added, such as thesaurus and Grammarly.
Write anywhere with the offline mode.
Plagiarism Checker
Now that you have written the content, it is vital to check the plagiarism of the text. A plagiarism checking tool is excellent for making the content unique. This tool makes sure that the content is not copied from anywhere.
A good writer has to be the one who writes plagiarism-free content. Plagiarism checker tools help you remove the badly rephrased text. Let's be honest; we all rephrase some text that we want to include in our writings to avoid plagiarism.
The plagiarism checker matches the text with its sources and allows you to rephrase it carefully. A few good web tools for checking plagiarism are Prepostseo plagiarism checker, checkforplag.com, and plagiarismdetector.net.
5. Yoast
After checking the uniqueness of the content and making sure it is free of plagiarism, it is time to optimize it.
Yoast SEO plugin for WordPress has multiple features and settings that fix any problem with the content. A few features of Yoast that help in website development are;
Yoast SEO analyzes paragraph structures. It ensures that all the text paragraphs are neither too long nor too short. So the average reader can easily understand the content.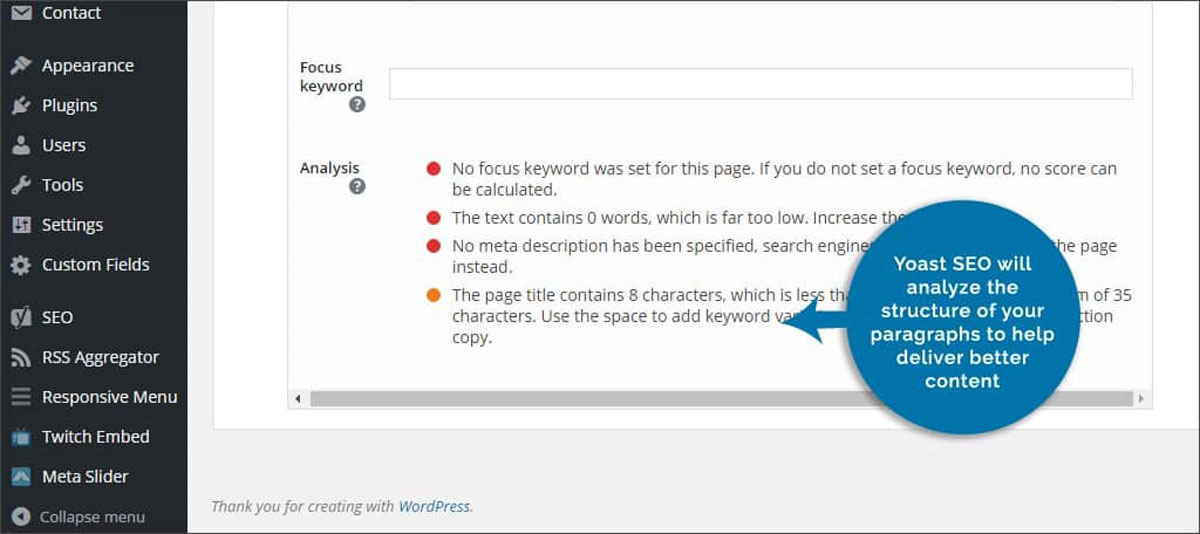 Yoast SEO also puts the correct number of keywords in the content. Your blog will rank higher on Google if it has the appropriate number of keywords.
However, it doesn't mean you have to fill the text with all the possible keywords. This is not good for the outlook of a blog.
The Yoast plugin also has the built-in ability to share the data on social media. The posts are automatically shared on Facebook and Twitter, although you can add descriptions to be more specific.
Conclusion
The above-mentioned SEO tools have made the writer's task pretty easy. First of all, to write content, you need to know the latest trends. Google trends can help you with this.
Secondly, a keyword planner will ensure your written content will appear at the top of search engines.
Paraphrasing tools, editing, and plagiarism checker tools help draft better content for your readers. Finally, an optimizing tool like Yoast makes sure that the text is appropriately optimized for the website.
Digital Marketing Audit
Get an accurate evaluation of existing performance, which helps identify new opportunities for expansion and improvement.