Why Should You Link Google Ads Account to Search Console
Originally published: September 20, 2021 03:41:39 PM, updated: November 19, 2022 12:00:00 AM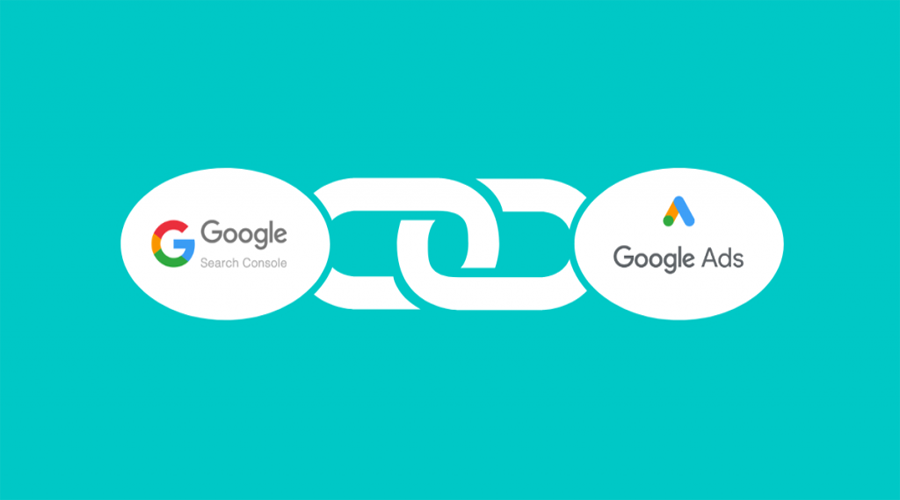 You can examine how frequently pages from your website appear in Google's organic search results, as well as which search keywords triggered those results to appear on the search results page, using the paid and organic report. This information can help you better understand how paid text advertising and organic search results interact to help you target people who are looking for information online. You must have your Google Search Console account connected to your Google Ads account in order to see the paid and organic reports.
The advantages of connecting Google Ads with Google Search Console
1. Examine the difference between paid and organic keywords.
After you've linked your accounts, it'll be easier than ever to understand the difference between how paid and organic keywords are working in terms of driving traffic to your site.
In reality, once you've linked the accounts, you'll be able to run a comprehensive report. This page, titled "Paid & Organic Report," is updated daily and allows you to analyze how organic and paid reach affect CTR for specific keywords.
With this new information, you may make simple tweaks to ensure that your efforts outperform expectations while remaining under budget.
2. More information gleaned from inquiries and keywords
You may receive a quick overview of paid vs. organic keywords by connecting Google Search Console (GSC) and Google Ads. You'll receive data at the Search Query and Keyword levels, allowing you to compare the incremental value of paid versus organic terms.
This should be fantastic news for both paid advertising and SEO operations. According to Google's spin, you can see new organic and paid search prospects. Similarly, suppose you're on a tight budget. In that case, you can identify where you're doing well organically in a simple report and make modifications to lower-paid search bids or halt keywords entirely. This is excellent news if you perform both yourself or work for an agency that offers PPC and SEO services to the same client.

Do you have active campaigns on Google Ads and want us to audit them for evaluating their performance? If so, a well-executed audit will be handled to help you spot issues to fix, identify areas for improvement, and give you a clear overall picture of how well your Google Ads are performing. Contact us
Before you connect
Before you connect your Search Console and Google Ads accounts, there are a few things you should know.
The Google Ads account you want to connect to the Search Console account must have administrative access.
You'll need to sign up for a Google Search Console account. If you don't already have one, you can create one on the Search Console site at any time.
Your account must be the owner of the Search Console account and the website associated with the Search Console account. If the website you're trying to connect to doesn't have a Search Console account, you'll be asked to claim it throughout the linking process. When you try to connect your Google Ads account to the Search Console account, and you're not listed as an owner, a request for access to the website will be issued to the current owner.
How to connect Google Ads and Search Console
Go to your Google Ads account and sign in.
In the upper right corner of your Google Ads account, click the tools symbol.
Select Linked accounts from the "Setup" menu.
Click Details under "Search Console."

Complete one of the following tasks:

In the dialog box, click Link if you don't have any linked Search Console accounts.
If you currently have Search Console accounts linked, click the + sign to add a new one.

Type in the URL of the website you wish to link to your Google Ads account. Be sure to include both a version with "www." and one without (for example, "www.example.com" and "example.com"). You don't have to declare whether you want to use HTTP or HTTPS.
Click the Continue button.
Next, you'll see one of the following:

If your Google Ads account is listed as the owner of this website in Search Console, you'll see "Linked" in the Status column, indicating that the link was formed successfully.
You'll see "Access requested" in the Status column if your Google Ads account isn't recognized as the owner of this website in the Search Console account. A request for access to the website will be issued to the existing owner, and after the owner allows access, the link will be generated. If you want to resend a request at any time, go to the "Actions" column and select Send request again.
If the website you're trying to link doesn't have a Search Console account, the Status column will say "Not claimed." Click Claim it at Search Console in the "Actions" column to claim the website and link it to a Search Console account. You'll be taken to a page where you can do just that.
Digital Marketing Audit
Get an accurate evaluation of existing performance, which helps identify new opportunities for expansion and improvement.