Our SEO tool analyzes your website and gives you step-by-step instructions on how you can optimize for Google®, Yahoo® and Bing®. All it takes is a few clicks, and then you can get back to business (only $9.99 per month). Sign Up Now
5 Important Tips to Optimize Your Blog Posts for SEO
Originally published: February 19, 2020 09:10:15 AM, updated: November 19, 2022 12:00:00 AM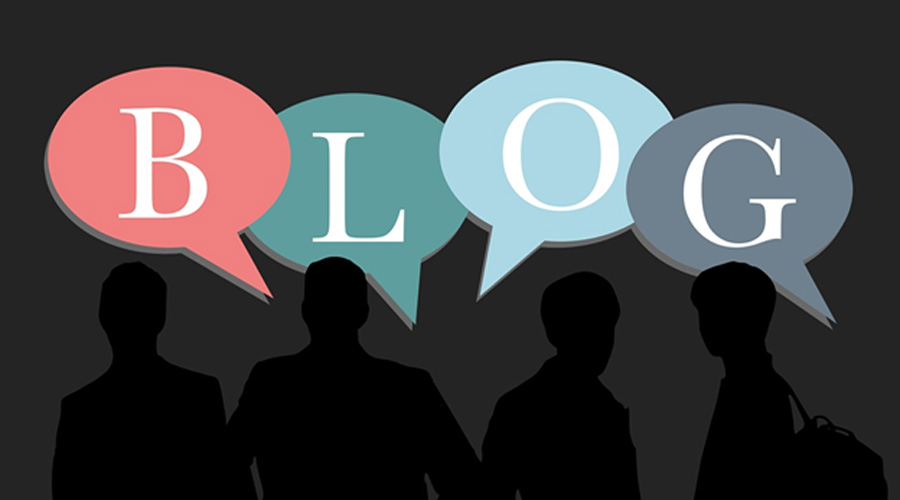 Search engine optimization is one of the foundational pillars of digital marketing, and it covers numerous key processes, including content creation. Your content strategy should have numerous goals, but one of its primary objectives should be to rank your website higher in the relevant SERPs and build your brand's authority in the eyes of your online audience, as well as all search engines. Needless to say, this is a cumbersome and nuanced task that requires some planning and preparation, especially if you want your content to reach the very top of the search results.
Sometimes, you will need to outsource your SEO needs to an agency, and other times you will be able to optimize your content yourself depending on your time and budget constraints, and the goals you're trying to achieve with a content campaign. With all of that in mind, let's break down the five important tips you need to implement into your strategy to optimize your blog posts for SEO.
Research relevant keywords
There are numerous key factors that make a piece of content rank higher in organic search, one of which is, of course, the keywords you weave into the article or blog post. These keywords tell the search engines what the content is about and whether it's relevant to your business, your audience, and what they're searching for. This might lead you to believe that you should put as many relevant keywords into the text as you can, but this is called keyword stuffing, and it can actually get your site penalized.
Instead, you should focus on integrating one to two longtail keywords into the article, all the while making sure that these keywords match the reader's intent. Quality trumps quantity when it comes to keyword implementation, but it's also important to know where you should put these keywords for maximum effect.
The keywords you choose should be present in specific areas of the post, namely in title tag, the headers and the body, the URL, and the meta description. Make sure to weave these keywords into the text as naturally and seamlessly as possible, so as not to make anything sound forced and to let the story flow.
Go above and beyond the norm
Speaking of quality vs quantity, even though it's important to dish out content on a regular basis and frequently, it's always better to publish less frequently but rev up the quality to the max. Sure, in an ideal world you would have the resources necessary to create and publish industry-leading content on a daily basis, but oftentimes that's just not possible as trying to do so would drain your marketing budget quite quickly.
So, if you're focusing on quality, you need to go above and beyond the norm in your industry. Google (and the readers) absolutely adore in-depth articles that offer comprehensive solutions to a myriad of important questions and problems, so the longer the article, the better. Use the skyscraper method to check out top-performing content on other authority websites, and then expand on that topic even further. No fluff, though, your articles need to be founded on actionable and verifiable data, complemented by some amazing storytelling to engage the reader.
Tend to meticulous link building
Your content needs to be shareable, but more importantly, you need to share it across numerous authority websites within and outside of your industry in order to build a strong backlink portfolio and capitalize on that oh-so-important link juice. Be wary, though, link building is a complex process that requires you to get in touch with editors and earn yourself an organic backlink – try any black-hat SEO tactics, and you will ruin your reputation and get penalized by Google.
This is one of the challenges that business leaders often decide to outsource to an experienced white label SEO company in order to direct resources and effort towards other marketing goals, while the agency takes care of link prospecting, communication with editors, and generating these organic links across the web. You can also tend to link building yourself, just make sure to manage all of these processes carefully to drive link juice to your site as much as possible.
Optimize images and meta description
Next, it's important that you optimize your images to appeal to Google and other search engines by using alt text, and to optimize your meta descriptions to help Google deliver relevant information to the online audience. For the former, be sure to add the right alt text to your images in order to tell the search engines what the image is about and why it's relevant to the content (after all, Google can't see the photo) by making the description relevant to the topic of the article, being specific, and using relevant keywords.
For the latter, be sure to use all of the available 170 characters to make your meta description as valuable as possible to the reader and the search engine. The meta description should contain a relevant keyword, it should be relevant and to-the-point, and it should be reader-friendly with a compelling narrative.

Here is a list of the best digital marketing tools and platforms that you should know in order to get a successful digital marketing campaign for your business.
Don't forget about mobile optimization
And finally, always optimize your blog posts for top performance on all mobile devices. Nowadays, people are increasingly consuming online content on the go, which is why Google puts high emphasis on websites and content that is fully optimized for mobile. Be sure to leverage AMPs (Accelerated Mobile Pages) to ensure top performance and a seamless reading experience on all screen sizes, and Google will start prioritizing your content for the mobile audience.
Wrapping up
Search engine optimization is a complex and nuanced challenge that's often best left to the pros, but that doesn't mean that you can't optimize your own blog posts to appear higher in the SERPs if you leverage the right information. With these tips in mind, you should have no problem crafting top-quality content that will propel your brand forward in the digital realm.
AUTHOR BIO
Jacob Wilson is a business consultant, and an organizational psychologist, based in Brisbane. Passionate about marketing, social networks, and business in general. In his spare time, he writes a lot about new business strategies and digital marketing for Bizzmark blog.

Special SEO package for $99 to check your site's SEO lackings and find out why you are not getting enough traffic. Contact Sales
Digital Marketing Audit
Get an accurate evaluation of your current marketing performance, which helps identify new opportunities for expansion and improvement.