Top Digital Marketing Tools Used by Marketers
Originally published: August 02, 2019 11:56:47 AM, updated: December 22, 2022 09:36:25 AM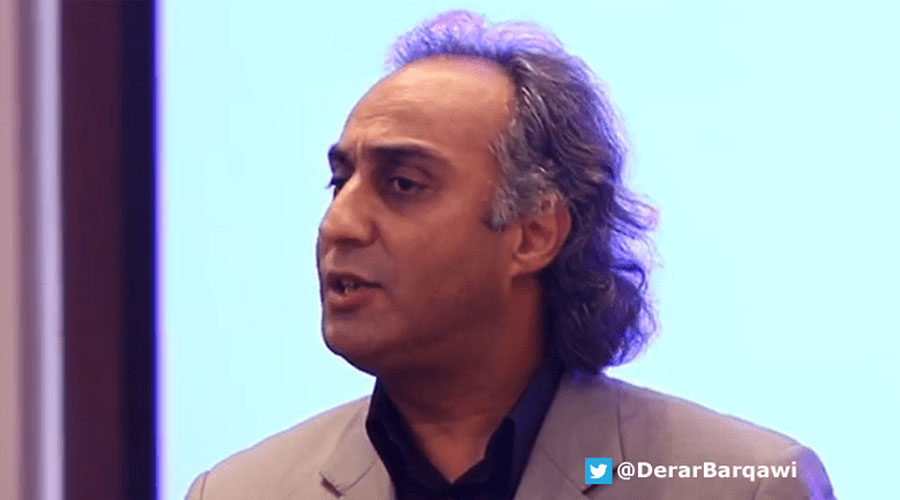 If you are a digital marketer and want to promote your company's services or products successfully, you definitely need to play with some tools. For example, if you intend to create a Facebook's Lead ad to collect email addresses and sync them directly to MailChimp to customize an email marketing campaign for these emails, then you need to use a tool like Zapier.

A perfect digital marketing planning framework on the web is RACE, and it's divided into 4 stages as listed below:
Reach: Reach involves building awareness of a brand, its products, and services on other websites and offline media to build traffic by driving visits to different web presences like your main site, microsites, or social media pages. It involves maximizing reach over time to create multiple interactions using various paid, owned, and earned media touchpoints.
Act: Interact is abbreviated as Act. It's a unique stage because online marketers face a significant problem stimulating interactions on websites and social media to create leads. When site visitors or prospects first arrive at your website or social media presence, it's all about persuading them to take the next step, the next Action on their journey. This can entail producing leads for various organizations, especially B2B, but it can also mean learning more about a company or its products, searching for a product, or reading a blog article. In analytics, these actions should be defined as top-level funnel goals.
Convert: This is conversion to sale, which can happen both online and offline. It entails persuading your audience to take the crucial next step of becoming paying clients, whether through online Ecommerce transactions or offline means.
Engage: This is a long-term engagement, which entails building a long-term relationship with first-time buyers in order to increase customer lifetime value through messaging on your website, social media presence, email, and direct encounters. Repeat behaviors, such as repeat sales and sharing content on social media, can be used to measure it. Other methods will be used to track the percentage of active consumers (or email subscribers), customer happiness, and suggestion.
Each stage has its own tools that can work parallel to enhance the staging process, and below are the important tools you need to use in implementing the 4 stages: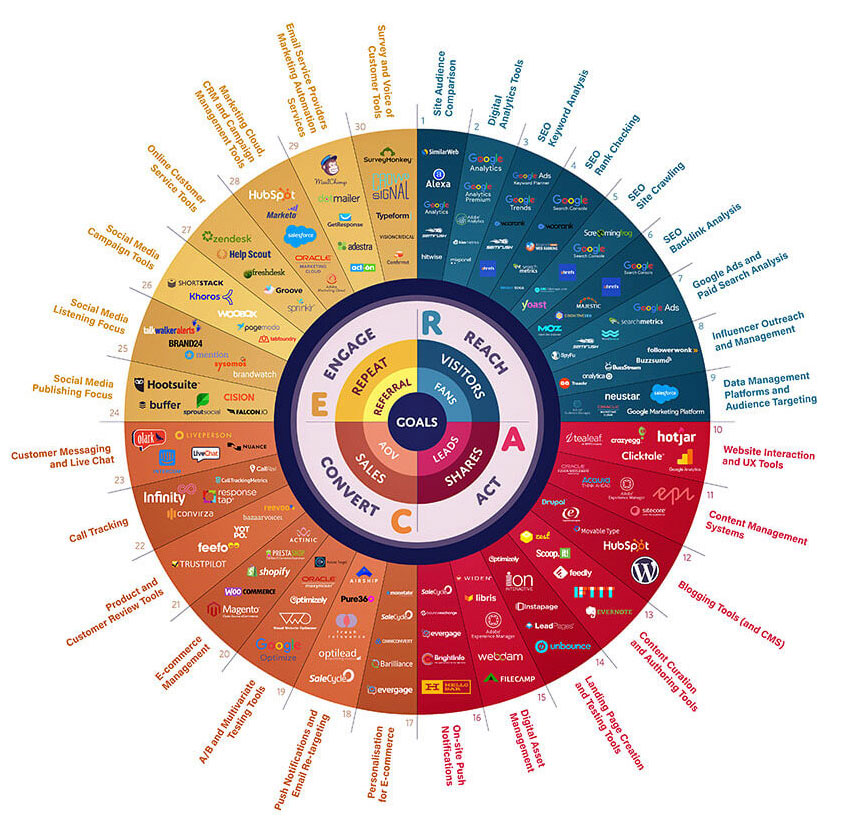 Reach
The tools you need in this stage are:

Website Audience Comparison Tools:
Marketers may use website audience comparison tools to get industry and competitor knowledge to help them make better decisions (e.g., new markets, new content strategies). These tools can be highly beneficial if you're mapping your competitors, developing a case for a new product line, or spending more on your website. The tools below are perfect for digital marketers to get detailed insights about website visitors and source traffic.
Digital Analytics Tools:
Organizations utilize digital analytics as a tool to collect, measure, and analyze qualitative and quantitative data. The information is then used to improve and change current business operations so that customers have a better online experience. Google Analytics is the best tool on the web to get detailed website insights such as audience, acquisition, behavior, and conversions – don't forget to create your goals.
SEO Keyword Analysis Tools:
A keyword analysis is a technique used by search engine optimization professionals to identify and research search phrases that people use while seeking products, services, or general information in search engines. Keywords are associated with queries typed into search engines by users. A keyword analysis is one of the most important activities in the search marketing field, and the tools below are highly recommended to achieve that.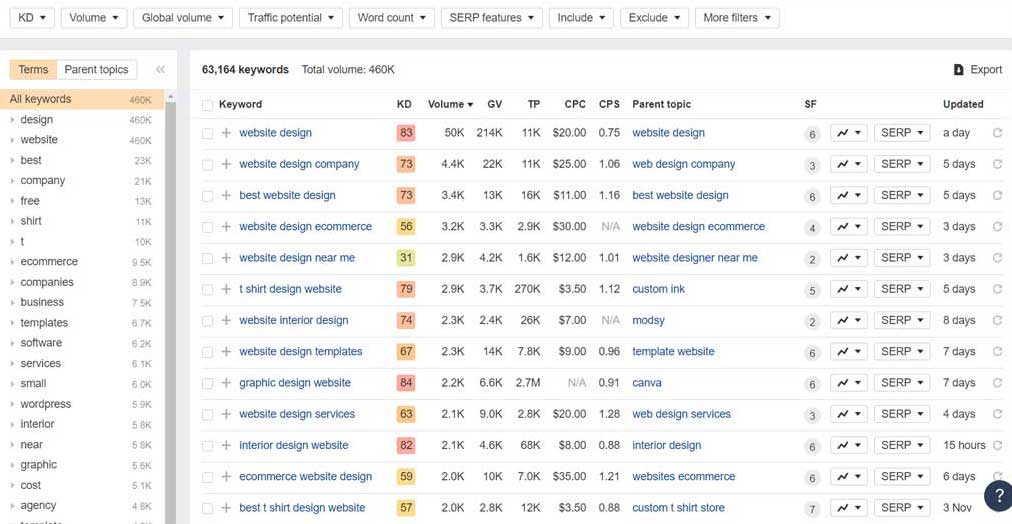 SEO Rank Checking Tools:
This is important to check your keyword rankings positions in the search engines such as Google, Bing, etc. Regularly checking and tracking your website's keyword placements is a standard activity among website owners and marketers. It allows you to assess how well your existing SEO effort is working.
SEO Website Crawling Tools:
A crawler is a program that collects data from the internet for search engines. When a crawler visits a website, it collects all the content (i.e., text) and stores it in a database. The crawler will return to the saved links later, which is how it progresses from one website to the next. The tools below should help you know the indexed/not indexed website pages and the crawling errors.
SEO Backlink Analysis Tools:
Backlink analysis is a comprehensive review of a website's backlinks to assess its performance and uncover flaws that may impact its search engine ranking. Backlink analysis is the SEO equivalent of a check-up at the doctor's office. Without knowing your backlink profile is like running over a minefield with a blindfold.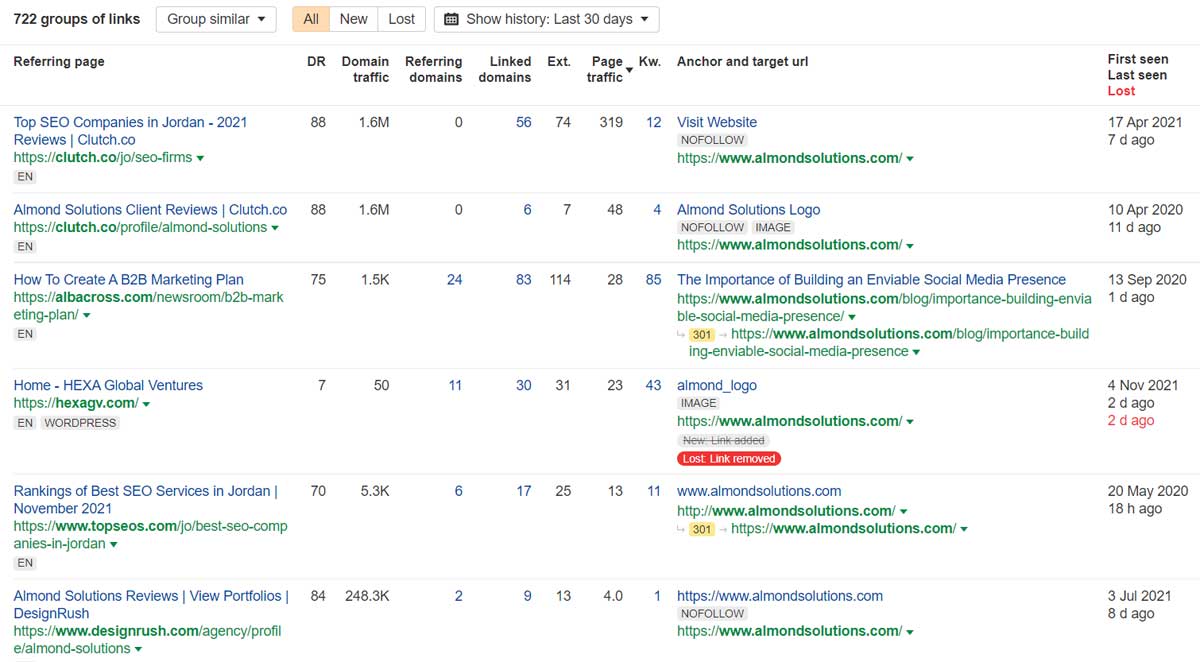 AdWords Paid Search Analysis Tools:
Paid search is a type of digital marketing in which search engines like Google and Bing allow advertisers to place advertisements on their search results pages (SERPs). Paid search is based on a pay-per-click approach, which means you don't pay until someone clicks on your ad. The paid search tools assist you in benchmarking your current Ads' performance and determining where you need to improve.
Influencer Outreach and Management Tools:
Influencer outreach is a potent alternative to traditional advertising and a proven approach for building reputation and increasing brand recognition. The purpose of adopting an influencer outreach strategy is to make contact with someone who has the ability to influence members of your target audience. The tools listed below should assist you in locating, mapping, and tracking the most influential social media users.
Data Management Platforms and Audience Targeting Tools:
Knowing your brand's target demographics may help you establish more accurate audience profiles and reach them on the platforms and locations where they spend the most time - it allows you to segment your audience for more successful marketing. There are various tools available to dive into the demographics of your existing visitors and target audience, and you may already have some installed. Here's a list of resources to help you create distinct audience profiles so you can discover and exploit your most important groups across all digital channels.
Act
The tools you need in this stage are:

Page Engagement Tools:
The ability of a brand to delight and retain the mindshare of customers or users is defined as website engagement. It's about determining whether your users are getting any value from particular behaviors like downloads, clicks, and shares, among others. The listed tools below should help you boost on-site user interaction, page visits, bounce rate, and time on site, among other things.

Content Management Systems Tools:
A content management system (CMS) is software that allows you to control the generation and alteration of digital information. A content management system (CMS) is commonly used for enterprise content management and web content management. The tools listed below should assist you in creating and managing digital content.
Blogging Tools:
A blogging platform is a software or service that lets you create, manage, and publish content in the form of a blog on the internet. Many free and paid blogging platforms, as well as website builders with blogging features, are available. The resources listed below should assist you in becoming a better blogger. Blogging is the ideal option if you work in SEO and want to boost your link profile.
Using this guide to create a website or blog can help build a solid foundation to win at organic SEO.
Content Curation and Authoring Tools:
The process of selecting, organizing, and caring for the items in a collection or exhibition is known as content curation. It is the process of gathering information relevant to a specific topic or area of interest, usually with the goal of adding value through the process of selecting, organizing, and caring for the items in a collection or exhibition. You should absolutely use these tools if you wish to learn more about a specific topic or area of interest.
Landing Page Creation and Testing Tools:
The easiest and robust method of comparing two landing page versions is A/B testing (also known as Split testing). A/B tests help you focus on the aspects and changes that influence a user's behavior and iterate towards the most effective landing page version. These tools can assist you in achieving your goal of having an effective landing page version.
Digital Asset Management Tools:
Platforms for digital asset management (DAM) provide a cost-effective way for businesses to store, organize, search, retrieve, and share digital assets. A centralized digital library provides regulated access to digital assets—including photographs, photos, creative files, video, music, presentations, papers, and more—to peers, employees, clients, contractors, and other critical stakeholders.

On-Site Push Notifications Tools:
Push notifications are clickable pop-up messages that appear on your users' browsers regardless of the device or browser they're using. They are used by businesses to send messages, offers, and other information to their clients in a timely manner. Subscribers can be anywhere on the web and still receive these messages as long as they're connected to the internet or have their browsers open.
Convert
The tools you need in this stage are:

Personalization for Ecommerce Tools:
eCommerce personalization is the practice of dynamically displaying content, product recommendations, and specific offers on eCommerce sites based on prior actions, browsing activity, purchase history, demographics, and other personal information. Here's a selection of tools to help you tailor the shopping experience for your eCommerce customers.
Ecommerce Cart Recovery Tools:
Regardless of how hard you try to reduce cart abandonment, some customers will always leave your site without making a purchase. This is where cart recovery comes in, to try to reclaim a customer who has already left your eCommerce site. Here's a list of tools to help you reclaim clients who have abandoned their shopping carts.
A/B and Multivariate Testing Tools:
Multivariate testing follows the same basic principles as A/B testing but examines more variables and provides additional insight into how they interact. The traffic to a page is split between several design variations, just like in an A/B test. The tools listed below should assist you in setting up an experiment in which two or more variants of a web page are shown to your website users at random.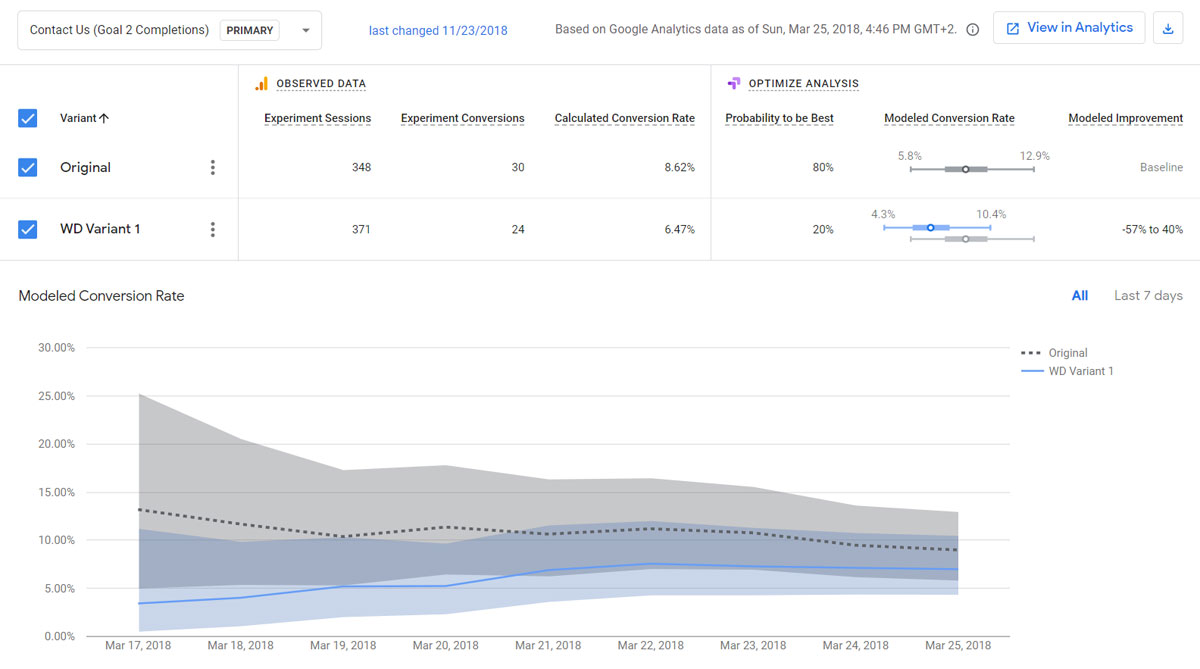 Ecommerce Management Tools:
It's all about keeping an eye on the changes, quick replies, and continual analytics in the e-commerce world. Manually completing these jobs can get daunting, but automating your procedures allows you to make the most of your resources. There are numerous helpful e-commerce management tools on the market. They will assist you in optimizing your daily tasks as well as increasing your traffic and earnings. Here are my suggested tools.
Product and Customer Review Tools:
To make informed purchasing selections, consumers search out credible user-generated content (UGC). The tools listed below provide you complete control over how you collect, display, and distribute user-generated content on a worldwide scale. With Ratings & Reviews, Q&As, Visual & Social Content, and more, you can encourage confident purchasing.
Call Tracking Tools:
Understanding when and how individuals respond to your marketing activities requires tracking the origins and context of every incoming phone contact. Call monitoring data allows you to fine-tune your messaging and advertising channels while also providing valuable insights that help you save money and complete more sales.
LiveChat Tools:
LiveChat is an online customer support program that includes features such as online chat, help desk software, and web analytics. Companies use LiveChat as a single point of contact to manage all customer service and online sales activities from a single software, which are typically provided through multiple channels (chat, email, and social media) and multiple tools. In short, LiveChat is ideal for quickly handling customer service – in real-time.
Engage
The tools you need in this stage are:

Social Media Publishing Focus Tools:
Businesses can use social media publishing tools to develop, manage, and publish content to their accounts. Teams or individuals can use these technologies to post to various accounts and social networks from a single application. Customization options are frequently included in the software to assist in adjusting posts to each platform.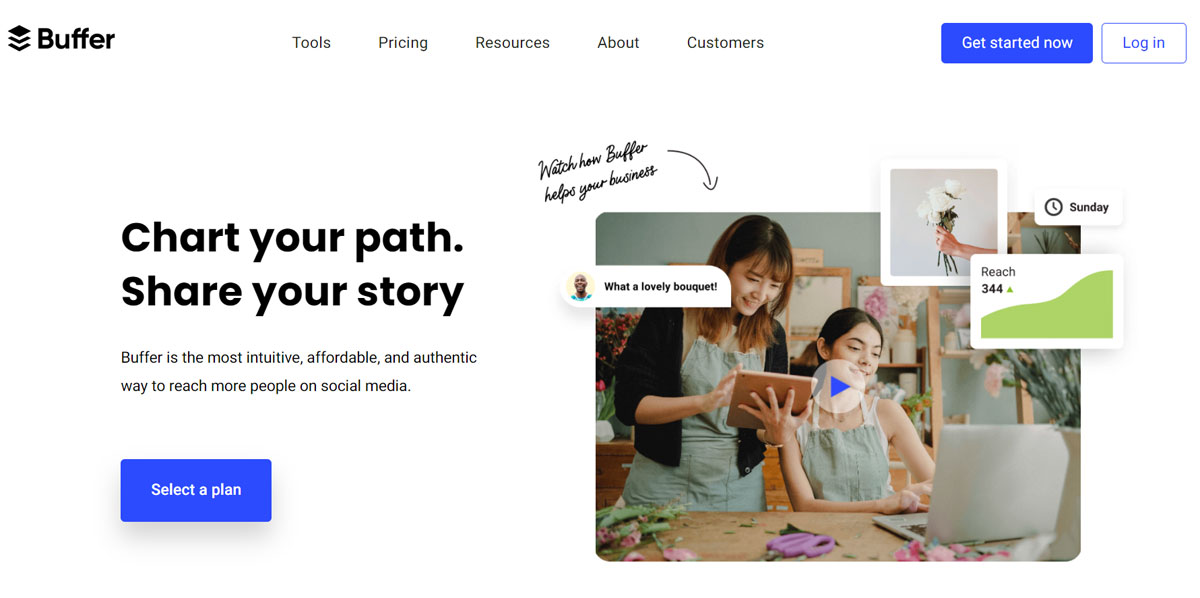 Social Media Listening Focus Tools:
A social media listening tool is software that tracks and analyzes online conversations regarding your brand, a particular topic, your competitors, or anything else that's relevant to your business. It collects mentions of specific keywords and assists marketers in analyzing them.
Social Media Campaigns Tools:
Social Media campaign tools give you flexible campaign and advertising tools for running campaigns on all the major social media platforms. They provide a quick and easy method for setting up customer engagement campaigns, from templates for quizzes, surveys, and sweepstakes to white label options with full CSS editing and iFrame functionality. These tools can focus on several campaigns goals (e.g., driving engagement or collecting leads) and have robust social sharing features out the box but with custom options ensuring each campaign can be tailored accordingly.
Online Customer Service Tools:
You have the capacity to empower your clients throughout their customer journey, whether it's as basic as offering online reviews or as sophisticated as developing an online community. The more tools you supply, the more likely you are to build brand advocates along the road.
Customer Relationship Management Tools:
A CRM solution allows you to keep track of customer and prospect contact information, uncover sales possibilities, track service issues, and manage marketing campaigns all in one place – and make information about every customer encounter available to everyone who needs it at your organization.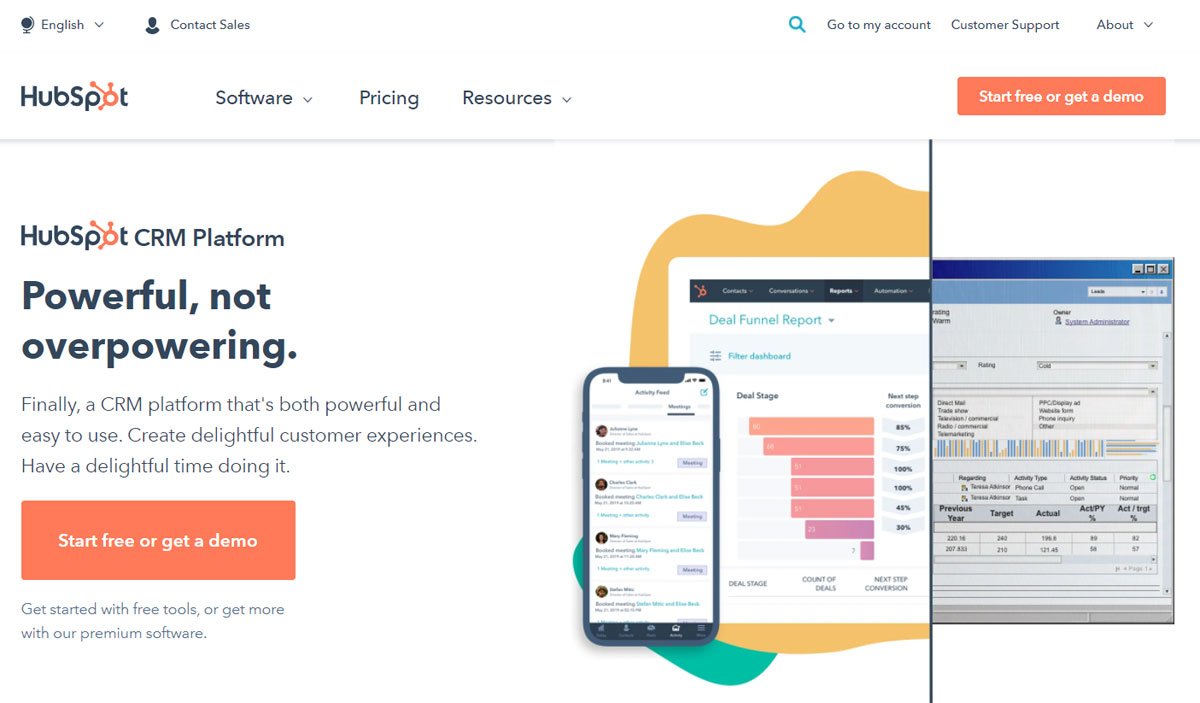 Email Marketing Tools:
Email marketing tool is a service-based program that allows marketers to send out emails. This program can be used for many uses, including expanding an email list, designing and generating bespoke email templates, and segmenting lists for sending more focused, relevant emails. The platform allows marketers to do much more than just send emails.
Conclusion

Enhancing your digital marketing campaign is a big challenge nowadays. Using the above tools, you will reach, interact, convert and engage your audience effectively and win a high return on investment.
Got any questions? Ping me on Twitter.

Let's audit your marketing progress to find new opportunities for expansion and improvement (starting at $190). Contact Sales
Digital Marketing Audit
Get an accurate evaluation of existing performance, which helps identify new opportunities for expansion and improvement.