A Complete Guide to Digital Marketing for IT Support Companies
Originally published: October 29, 2022 02:00:29 PM, updated: November 19, 2022 12:00:00 AM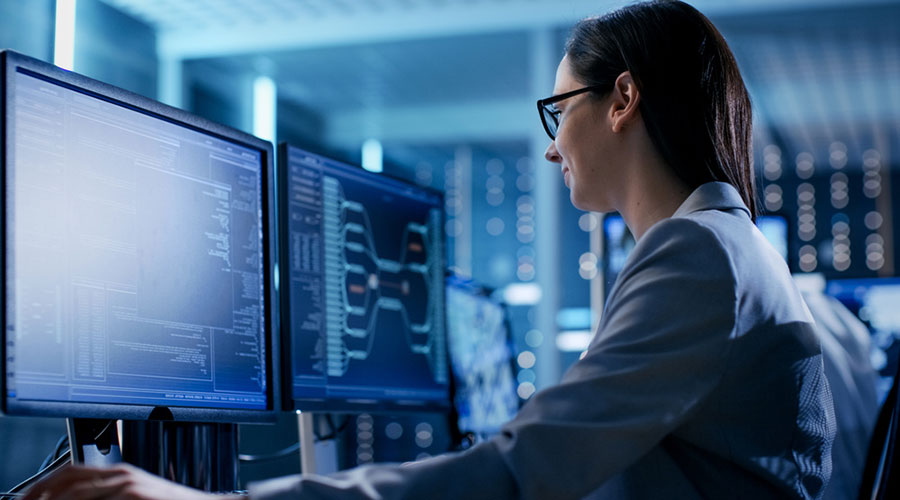 In today's digital world, most modern consumers use the Internet as their primary source of information when looking for a product or service. Thus, your business needs to have a robust online presence. If you don't, your organization will never make it on the first page of search engines, causing your sales to suffer.
If you want your target clients to find you online and enable your brand to gain their trust, you must be able to rank on search engine pages. So, you must invest in digital marketing, a process that uses various techniques like search engine optimization (SEO) to promote your business. The same concept applies to information technology support companies.
That said, you must prioritize digital marketing by following the tips in this article and gaining the advantages listed below.
Digital Marketing Strategies
While there are many ways to market your services, it's crucial to understand that not all of them will work for every company. So, the key is to find the right mix of marketing tactics to grow your business and produce results. With that, here are five digital marketing strategies for your IT support company:
Creating Informative Content: This strategy helps potential clients to learn more about your support business by delivering content that'll provide answers to their pain points. For instance, you may write blog posts or produce videos about the differences between helpdesk and IT support to guide your target clients' decisions. In doing so, you might gain their trust, encouraging them to try your services, giving youa competitive edge.
Analyzing Keyword Usage: Keywords are the words or phrases online users type into search engines when looking for products or services like yours. You can use this strategy to find out what keywords people use when searching on engines to help you determine which words are relevant to your business. For example, you might find that most users are searching for 'the best IT support in Seattle from Executech,' which you can use in your blog posts to attract them to your site.

Keeping Up With Industry Trends: The latest trends in the IT industry can have a massive impact on your business. So, it would help if you kept up with the shifts by monitoring trends in your industry to remain competitive in the market. Unfortunately, with so much information, it can be hard to tell what matters to your business. Thus, leverage visual tools to stay on top of the news that affects the IT landscape to learn how to improve your campaigns.
Prioritizing User Experience: The most critical consideration for any online activity is user experience (UX). Your website must be accessible and enjoyable for visitors, whether they're looking for information or shopping for your services. Therefore, ensure that your web pages can load quickly on all devices and browsers by using a simple layout with minimal clutter. Doing so can help you improve UX to give your visitors a smooth browsing experience, which directs them to the purchasing decision.

Leveraging Social Media: These platforms are vital for your digital marketing strategy because they can increase your web traffic while boosting your leads. However, you must choose the best channels that work best in the IT industry to focus your efforts on effective ones. After that, you must use a content calendar with specific monthly goals to plan your campaigns and ensure that you post in the correct periods. As a result, you might encourage your target clients to engage with your content, which boosts your online presence.
Benefits of Digital Marketing
Once you follow these tips to ensure the success of your digital marketing efforts for your IT support business, you might gain these seven benefits, such as:
Increasing Web Traffic: Web traffic is an indicator that helps you understand how your customers find you and what they do when they arrive at your site. When you combine SEO with social media marketing with email campaigns, you'll see an increase in organic search engine rankings for relevant keywords. You can boost brand awareness as more users visit your website through these channels.

Converting Visitors Into Customers: Conversion rate is a critical metric that allows you to measure how many visitors to your site will take action. If you're not getting enough conversions, you aren't effectively reaching out to potential customers or converting them once they arrive on your site. With digital marketing, you can increase conversion rate by enhancing brand visibility, making it easy for users to do business with you.
Encouraging Client Engagement: Effective client engagement strategies help you build trust, establish your brand as an expert, and advance your business goals. With digital marketing, you can connect with current customers more quickly. As a result, you can inspire them to create user-generated content (UGC) while interacting with your IT support campaigns.
Reaching A Large Audience: Digital marketing is the most powerful way to get a large audience, which is also a cost-effective way to advertise your IT support services online. You can use online media to promote your services to help you increase brand awareness while boosting search engine rankings. As a result, more organic users considering your services will find you.

Reducing Promotional Costs: Set up digital marketing campaigns to minimize acquisition costs. You can use this technique by creating ads that target specific audiences and focus on quality over quantity. This way, you'll only spend money on those who will benefit from what you're offering instead of wasting money on people who aren't interested in what you offer.
Enabling Personalization: Personalized messaging is one of the most important benefits of digital marketing for IT support businesses. Personalization ensures that every message is relevant to the recipients and their needs and interests. This promotional strategy can lead to higher click-through and conversion rates for your emails and landing pages.
Retaining Customers: In today's competitive IT market, you must let your consumers lessen your lead generation efforts. With digital marketing, you can trust consumers because they know you'll deliver what you promise. Providing consumers with informative content could resolve their pain points, helping you gain their loyalty.
Key Takeaway
When ensuring the success of your IT support business, you must leverage online channels to stay ahead of the competition. Therefore, you should consider using digital marketing by following these five tactics to gain these seven advantages.
Digital Marketing Audit
Get an accurate evaluation of existing performance, which helps identify new opportunities for expansion and improvement.