6 Reasons You Should Have a Digital Marketing Strategy for Your Startup
Originally published: October 16, 2021 11:14:01 AM, updated: February 13, 2023 09:55:46 AM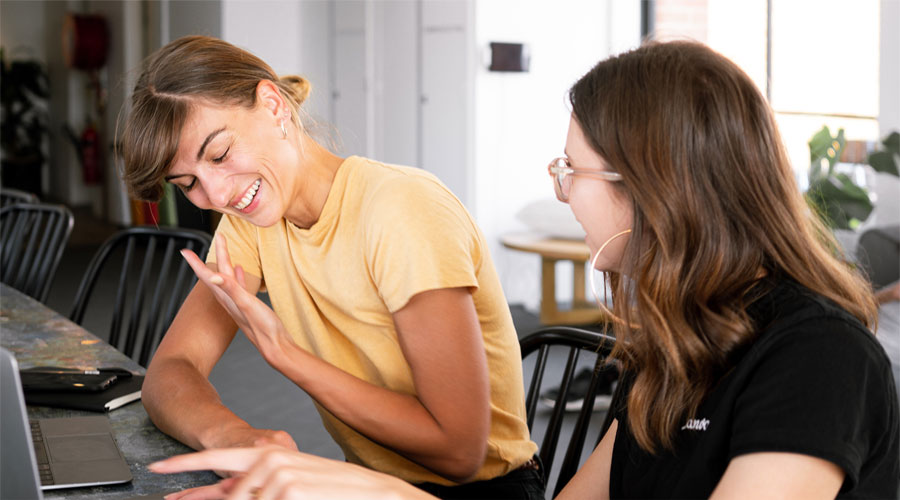 Startups in the home maintenance and renovation industries are continually springing up here and there. Most of these small businesses will never get to a point where they consider online marketing as a means of advertising. Entrepreneurs tend to prioritize other expenses or are forced to cut back on advertising due to limited capital at the outset.
Unfortunately, this approach may be why so many small startups fall by the wayside after only a few months. If you've just started a new business, here are some reasons why you should implement a digital marketing strategy from the very beginning. Even with limited funds, in the current market, it's a priority you can't ignore.
It Makes You Competitive
Competing with others who possess the same skills you do can be tricky. What makes you stand out from your competition, and how can you persuade your potential customers of these factors?
This question has a multi-faceted answer, but many good business practices can be highlighted in the digital marketing arena. It's where your audience is, and it's where you can gain a competitive advantage!
Being online means that your customers can:
Find you easily
Give you feedback
Easily refer you
Distinguish you from other companies
View product or service details 24/7
A digital marketing strategy will include social media awareness, SEO, and brand awareness through a company logo, content, images, testimonials, and more. These elements all work together to set you apart from your competitors and create trust among your audience.
However, implementing a digital marketing strategy to make you more competitive can be easier said than done. It takes a lot of preparation, planning, and a team of experts to achieve your startup's marketing goals. On top of these things, you also need a marketing timeline to ensure your strategies and campaigns are organized, executed, and tracked accordingly. If you have a thorough timeline, your marketing team will likely succeed.
Hence, if you're planning to create a realistic timeline for your marketing efforts from scratch, check out some reliable websites and online resources. They can provide valuable information about project timeline topics and other relevant information. This way, you'll know how to develop a timeline for marketing-related projects.

Book a Strategy Call: During our first 30 min call, we will discuss your current state and your short and long-term goals. We will identify strengths and weaknesses in your marketing and sales strategies, and we can provide actionable insights and possible solutions to help you grow. Contact us
It's How You Connect with Your Audience
Part of being competitive is proving that you're the best compared to other similar brands. For many consumers, 'the best' vendor is often the one they know, trust, and feel safest with. Think about households often preferring the local shop on the corner that they know and trust rather than a large retail outlet.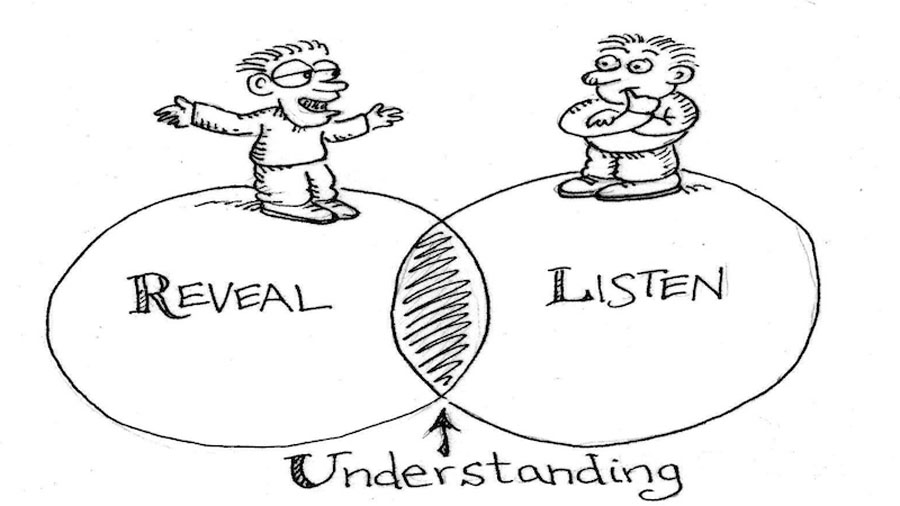 Source: State of Digital
Getting your audience to trust you can take place much quicker with the help of digital marketing:
Use your social media accounts to market products or services and engage in one-on-one interactions with your customers by posting helpful content on the platforms and responding to their comments and direct messages.
Share positive reviews from other customers because consumers will believe that rather than your marketing slogans.
Showcase videos of products so even someone who has never tried it before knows more about it. Plus, potential consumers and clients are more likely to watch a creative and engaging video about the functionality of your product or service rather than read a long complex text about it. If your marketing budget allows you can partner with an explainer video production company that can take over the production editing, and marketing strategies of your visual content.
Make use of customers' online complaints by replying with how you plan on fixing the problem. Make it public so others can see you care about your audience, which is a huge step in building trust.
Post updates about your community involvement or information about your team members. This gives proof of your value system and makes the company seem more approachable rather than clinical.
It Creates Local Brand Awareness
Having a digital marketing strategy also goes a long way to establish you within your local community. Your aim here is to become the go-to company within your industry in the area you are targeting. Suppose you own a construction company and want to reach out to more customers in the neighborhood.
One way would be to target a specific area. This is often more effective than simply marketing to a wide demographic. One reason is many consumers' online searches for vendors are to find someone in their suburb or city. If they do, it makes the service or product easily accessible.
Start with getting your construction logo design recognized in local Facebook groups and listing pages of the construction company "near me" to have brand recognition. This is also the best way to create word-of-mouth advertising for your business.
One of the reasons so many startups fail so quickly after they have begun is because they spread their net too wide. Narrowing in on one area (your immediate area is the best place to start) will give you a higher return on investment.
It Results in Sales Momentum
By bringing in a new client on an ongoing basis, you create more than just awareness—you create momentum too!
The more people start using you, the more others will use you too. There's also a high chance of repeat business because you've proven yourself competent at your craft and thrown in some good service as well.
Many digital marketing strategies include SEO (organic customer generation) as well as pay-per-click (Google advertising). These methods are designed to bring in qualified customers to your business—one at a time. Eventually, your client base will grow, and this will increase exponentially as you maintain your consistency in these areas.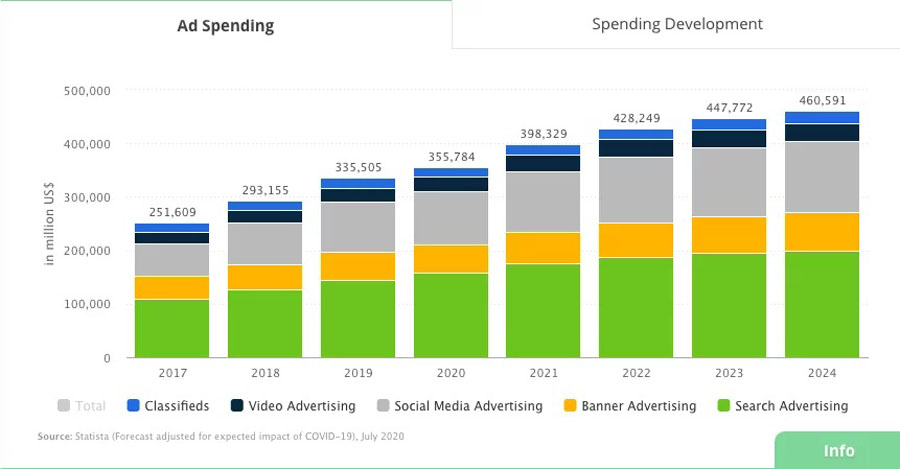 Source: Statista
Also, remember that someone who is exposed to your brand may not always be ready to buy right away. But you've planted the seed, and they will eventually come to you when they ARE ready to spend. Or use digital marketing techniques like landing pages where you prompt visitors to exchange contact details for a lead magnet.
This strategy gives you data to use to nurture potential leads, resulting in conversions and more business. At a time when most people spend a lot of time online, it's essential to incorporate these methods into your marketing plans. This is how you gain momentum and traction in your industry much quicker compared to spending money on print media like flyers.
It Grows Your Reputation Organically
Generally, having a good reputation plays a crucial role in the success of your startup. It's what makes your business unique and stand out from your competitors. But there's more to that. Growing your online reputation organically can help influence prospective customers' perception of your brand. It can also significantly impact your revenue by being able to entice customers.
With all that said, it's essential to have a good reputation organically for your startup. This is where digital marketing comes into play. A correct marketing strategy will always generate organic traffic to your website and sometimes even directly to your business, thereby increasing your overall online reputation. This process does NOT have to cost you an arm and a leg, and it's usually very affordable if you do it correctly.
Customers generate more customers—it's an exponential formula that never seems to fail. Not only are you getting referrals, but your happy clients are also posting positive things about you, and this continually drives people to your company.

Source: Help Scout
Blogging and answering questions online also sets you up as an authority within your industry, which has the same effect as if you were paying to acquire customers. A digital marketing strategy can be done without costing much, and the results will speak for themselves.
It Attracts the Right Type of Customer
Not every customer who sees your ad will be the 'right' customer for your business. The thing about digital marketing is that it is designed to qualify customers by:
Seeking the right demographic out
Ensuring that customers who are ready to buy FIND YOU
Educating those clients about what they can expect when using your company
Giving them reasons to buy by clearly stating your USPs so potential customers can determine if their specific needs align with your unique offering
You're left with a filtered group of ready-to-purchase customers who have been through a process of elimination without even realizing it.
Related articles:
Essential Digital Marketing Metrics to Measure
Transform Your Digital Marketing Strategy! Avoid The 7 Roadblocks
Why is Podcasting a Digital Marketing Important for Business
How to Get the Most Out of Your Digital Marketing Endeavors
Which Digital Marketing Tactics is the Best Solution for eCommerce
The Impact of Artificial Intelligence on Digital Marketing
Final Thoughts
Is it worth having a digital marketing strategy for your startup? ABSOLUTELY! If you want to compete in today's market, getting online and hiring someone who knows what they're doing can be priceless.
Not only will you be in a position to create awareness, but you'll be creating that awareness for the exact people who already want to buy from you.
Add to this the widespread effect of attracting clients through all kinds of different platforms, and you have yourself a winning recipe for success.
So, get online today, and get your share of the clientele out there.

Let's audit your marketing progress to find new opportunities for expansion and improvement (starting at $190). Contact Sales
Digital Marketing Audit
Get an accurate evaluation of existing performance, which helps identify new opportunities for expansion and improvement.