Do you have a marketing platform and want to gain quality signed-up users? Our influencer marketing services can help. Learn More
Transform Your Digital Marketing Strategy! Avoid The 7 Roadblocks
Originally published: October 16, 2019 01:22:50 PM, updated: November 19, 2022 12:00:00 AM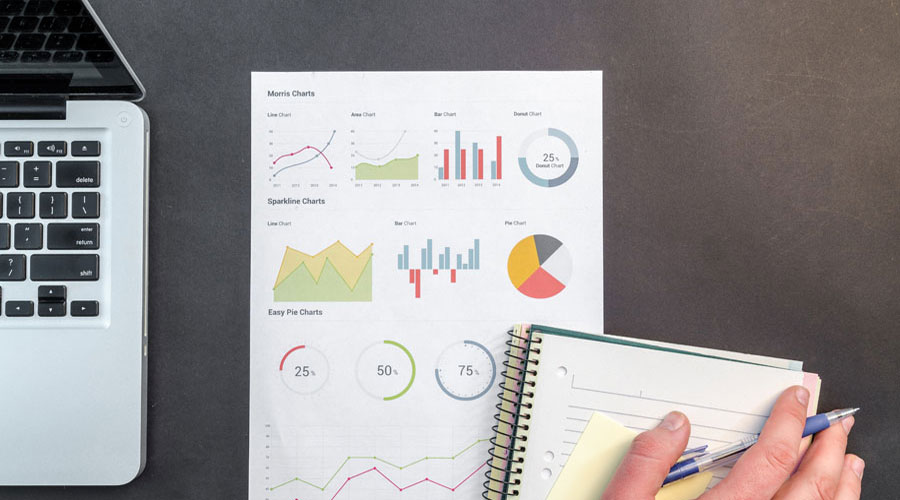 We live in a world that's referred to as a 'global village' owing to the fact that everything can be easily connected nowadays. It doesn't matter which country you are in, you can communicate with anyone regardless of where they are thanks to communication technology.
In other words, we now live in a digital world. If you are a business owner, you can easily expand your reach by setting up a website and using the proper digital marketing channels. However, not all businesses understand online marketing completely. Some campaigns take long to yield any meaningful results.
Why Some Campaigns Fail
The problem with most startups and established businesses is that they either assume results will come immediately or they let their marketing efforts fall off. Many businesses will create a social media account and post occasional updates. But after they have done that, they forget about that page and their followers.
Others will assume that digital marketing is just about search engine optimization (SEO). Therefore, they create a website with all the right keywords and relax, thinking that they've properly marketed the business online. Not surprisingly, these are businesses that fail due to low conversion rates.
If you want your digital marketing campaign to be success, you have to avoid the following 7 mistakes:
1. Lack of Regular Updates
You may have kicked off your digital transformation strategy by conducting the proper research and using the right optimization tools, but you forgot one important thing – updated content. There's a tendency by companies that try out digital marketing for the first time to forget about changing and updating their content.
The search engine ranking algorithm changes all of the time. This means that what you think are important keywords today may become obsolete tomorrow. You have to update your website regularly by giving it fresh content. That's how you maintain your rankings and presence on search engines.
2. Lack of Enough Info on Your Web Pages
Many businesses will set up a great looking website and include an average of 5-6 pages. Generally, the pages created are: Home, Services, About and Contact. However, you'll notice that these same websites seem to lack crucial information.
If you search something in relation to the company's product or service, the information is quite hard to find despite all those pages of content. Avoid this mistake and make sure that you include the right kind of information in your website's introduction pages.
3. Having an Outdated Logo
When you first started your company and sought out a professional logo designer, you probably got an authentic logo with a cutting-edge design. Several years down the line, your logo may start to look old and out of date sitting on one corner of your website.
If this is the case, it's high time for you to part ways with the old look and get a new logo created. Updating your branding can be daunting. If you don't have design skills, you can always seek help. A digital marketing agency, like Local SEO Search understands latest logo trends and designs and can help make your company stand out.
4. Dormant Social Media Pages
This is one of the biggest digital marketing crimes. At the beginning of this article, we talked about how some companies create social media pages for the sake of it without remaining active. Such companies rarely respond to consumer posts and think that the page is all about them.
We live in a very sensitive society. People want you to acknowledge them so that they can return the favor. This is why dormant social media accounts are often ignored. Make sure that your company engages with the followers if you want to make a real impact with your digital marketing campaign.
5. Unhealthy Competition
Another mistake that some companies make is trying to copy the website layout of blue-chip or other big eCommerce sites. These firms forget that these big companies spent millions of dollars on research to come up with their design. Big firms create websites that allow them to attract their target market.
When you copy another company's website blindly, your business may become irrelevant. This is why you have to focus on your target market when creating your digital marketing campaigns. You may not necessarily have to spend millions of dollars, but you will have to spend some amount of money to do this effectively.

Here is a list of the best digital marketing tools and platforms that you should know in order to get a successful digital marketing campaign for your business.
6. You're Using Technical Terms
The main reason why businesses optimize their websites is so that customers can find it and so it's easy to locate what they are looking for. Since you're already an expert in your field, and your customers aren't, you need to make sure that whatever you post on your website is likely to appear in the majority of search results.
The mistake that most professional websites make that is they tend to use very complex terms as a way to show the customer that they are experts in the field. Although this could work if it was an academic site, it won't work in regular websites. You need to make your content easy to digest and understand by your audience.
7. Lack of Technical Knowledge
Believe it or not, there are still some businesses out there that have put in the effort to set up a well-functioning website without taking the time to understand what is happening in the background. These companies just wing it and hope that search engine algorithms will take care of everything.
You need to avoid such ignorance since you might miss out on good optimization opportunities. Most search engines provide analytical tools that allow you to check the strengths and weaknesses of your digital marketing campaign. If you want to understand the analysis, you have to be familiar with some technical terms.
If you learn the proper digital marketing strategies, you can transform your business for the better. A good starting point is to avoid the mistakes mentioned above.
Author's bio:

Katrina is a hardworking individual who always gives her best. As a degree holder, she aspires to establish herself within the media industry. Her passion for everything fashion and adventure made her a go-getter. Expert in building online partnership, she's been working in the digital marketplace for several years.

Let's prove that to you!
Earn more traffic, leads, and revenue from SEO with a full-service SEO plan (starting at $130/m).