Effective Web Development Strategies to Follow
Originally published: August 07, 2019 02:37:48 PM, updated: November 19, 2022 12:00:00 AM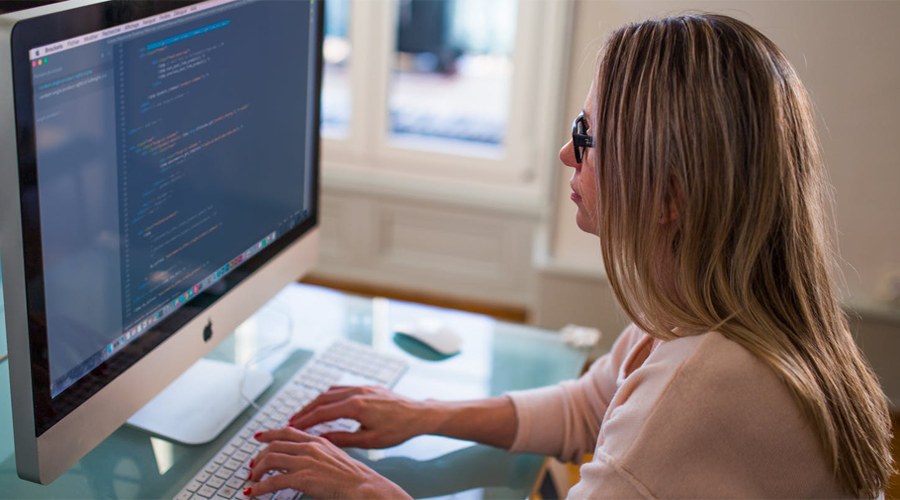 Nowadays everything seems to have changed, for the better, even web designing and development. There are new trends and technique followed that you should know if you want to make a mark as an excellent web designer or developer.
Typically, for any web developer of today it is essential to know the most effective and productive strategies or else it will take them nowhere. Starting to develop a web without any planning in not only foolish but is also an utter waste of time, effort and money. It is a journey that needs to follow a roadmap.
The need and importance of web development strategy is varied and many:
It will help you to create a web that will in turn help a brand to make the most impactful entry into the web world
It will be easier for you to maneuver your web development activities so that you accomplish your set goals and
It will help you to ensure optimal visibility of the final product to expand reach of the brand you are working for.
Lastly and most importantly, there are lots of web developers out there trying to prove their point and mettle. It is your meticulous plan and tactics followed that will help you to beat the competition, stay ahead in the race, evolve incessantly and stay in demand.
Responsive web design
The most important strategy for web development that will feature on top of the list is the strategy for responsive web design. This is the need of the hour and one of the fastest changing trends. The need for responsive web design is so high because accessing the internet is now not restricted to desktops only as it was in the yesteryears. Gone are those days!
Users in this day and age have easy access to a host of mobile gadgets and interfaces with which they can access the internet and visit any website they wish to on the go. These gadgets include:
Tablets
Notebooks
Laptops and
Smartphones.
Smartphones in particular have revolutionized utilization of internet as people can get and stay connected to it almost all the time.
This means that you will have to develop a website accordingly so that it is accessible, presentable and legible on these mobile gadgets that typically have a smaller screen as compared to a desktop.
Consider the apps
A lot could be said about responsive web design but more on that later. The second most important thing that you should keep in mind during web designing is the use of apps. You must consider the host of apps that people use through their mobile devices to:
Book a cab
Reserve a table in a restaurant
Buy flight tickets
Order their groceries and lots more.
Almost every digital marketing firm of today will not restrict their marketing endeavors to designing a couple of web pages only. They will also want an app to mix with it which is why you will need to follow the responsive web designing strategy as well. This enables the brands to win more customers through the responsiveness and not lose their target audience.
If you create an app it will help the brand to be omnipresent and make the best use of all available interfaces to work like a revenue center for the business.
Software prototyping development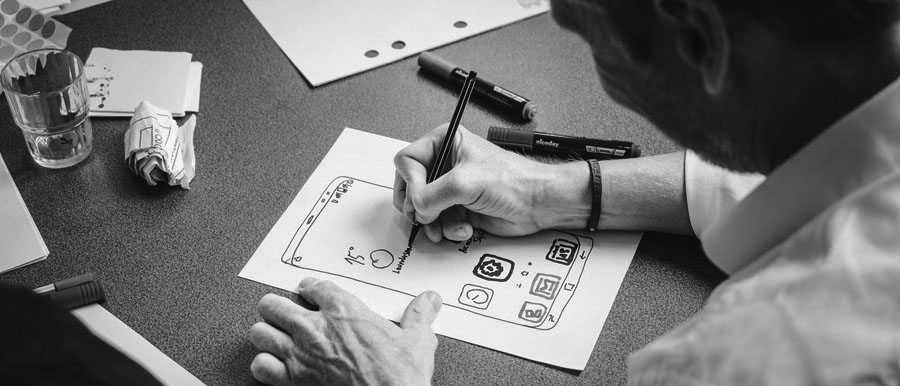 This is another web development strategy that is followed now by the web developers. This is required because consumers today have relatively very little attention span. They can drop a tool, an app or software in no time just like a hot brick if it does not meet their expectations irrespective of how creative the design is. You will need to make sure that:
You are bang on with the message and
You are very clear with your offer
How can you do that and how can you make sure that you have done that? Simple! You will need to follow the essential step of prototyping before putting your design into use. This will help you to know how the software will look like in advance. This will help you to find the flaws, rectify it if any and deliver the functionalities just as expected.

Here is a list of the best digital marketing tools and platforms that you should know in order to get a successful digital marketing campaign for your business.
Business marketing plans
As a web developer, you must be thorough with the process and for that you will need to gather and analyze a few data and information.
You must also be prepared and have time enough to make any revisions that may be necessary post development and come out with the final product as refined and sophisticated as it should be on all aspects.
At the same time, you must also know the business strategy or marketing plans and research thoroughly so that you can make a successful and expected offering.
You will need to be and design unique things to make you as your product different and better than the others.
Typically, you will first have to assure the brand owners about the functionality of the final product before the end users get a chance to understand and use it.
Since there is no shortcut to success in any business, project or endeavor, you must ask yourself a few questions before you finally present the product to your client. Ask:
How good is your product designed
How your product will prove to be a one stop solution provider
What are the resources that you require to design the product
What are the expectations of your client, the market and the target customers
How to make the best use of the available resources to meet such expectations
How to make the product highly yielding and effective?
Remember, a thorough research is the very first and perhaps the most reliable web development strategy that will produce the desired results most assuredly.
Therefore, you must be prepared to change yourself according to the way the web and the requirement of the users change. The main crux of web development is you cannot falter on customization, faster delivery, automation, better visibility, sophistication, and above all compliance and therefore need these strategies in your arsenal.
Digital Marketing Audit
Get an accurate evaluation of existing performance, which helps identify new opportunities for expansion and improvement.