Pros and Cons of Free Web Hosting
Originally published: August 07, 2021 04:43:12 PM, updated: November 19, 2022 12:00:00 AM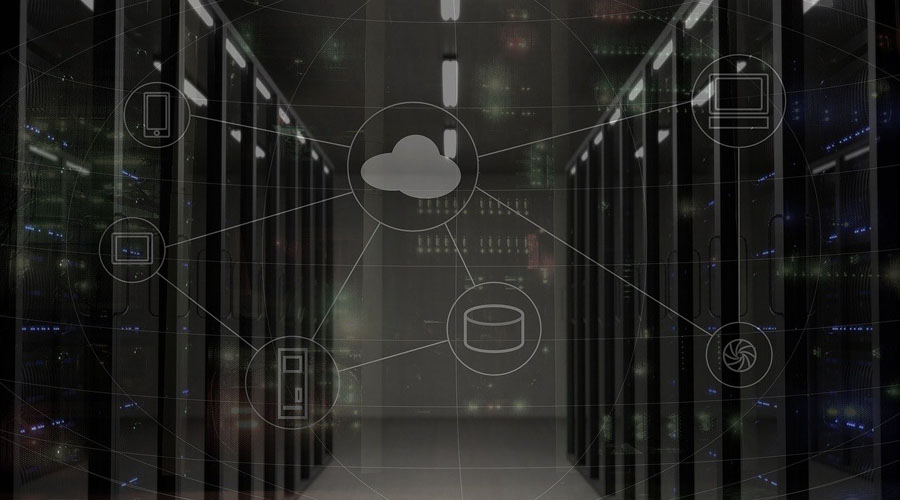 Thanks to the progressive advancement of technology, we have numerous hosting options today. And with the rise of competitiveness in this industry, we can find some pretty incredible hosting deals. Anyone with an interest in owning a website can find relatively cheap options. However, you may often come across websites that offer free hosting. While it may look attractive, free web hosting plans have their own pros and cons. And despite what they advertise, they may not be a suitable option for everyone.
Free Web Hosting - pros and cons
Choosing between paid and free web hosting will depend on the type of website you want to run. If you need a simple blog to share your thoughts or a website to experiment with design, you can host your site at no cost. But, this might not be the case if you need hosting for business or for a website that expects heavy traffic.
What does web hosting do?
In simple words, it means space on the web servers reserved for keeping your website's data. It serves the required information whenever someone visits your website. Of course, you can hold and host your website on your own computer, but this is not recommended. Due to the variety of technical requirements and complexity, hosting providers emerged as the most practical and reliable solution. They, generally, offer you all the tools necessary to successfully access and manage your website. Also, they have many popular website builders that integrate website building and hosting under one roof.
Pros of free web hosting
If you are considering free web hosting services, it's necessary to understand the benefits. In essence, it might be a proper choice only if they align with your goals. Below is the list of pros that can help you make an informed decision:
No costs - Obviously, the most significant advantage of free web hosting is that you don't have to pay anything. If you are a beginner with a limited budget, this can be the right option. You can host a simple website for free and migrate later to paid hosting if this is insufficient.
Could be useful for small websites - Free hosting options can be helpful for small websites. You can opt for this option when you want to create a personal website, blog, or just a simple one-pager. This mainly encompasses non-commercial websites that don't have high technical requirements.
When you don't need high bandwidth - By the same token, the low bandwidth that comes with free hosting is not much of a deal if you don't expect significant traffic. Low bandwidth won't bother you that much if you are not aiming to expand and grow your website.
Great for learning basics - Generally speaking, free web hosting is perfect for students and beginners. Everyone who wants to learn about web design, website configuration, and similar can do it without spending money.
No commitments - Unlike paid options, you don't need to sign a contract for free web hosting. Since there is no subscription or anything, you can cancel it anytime.
Cons of free website hosting
Unfortunately, the list of cons of free web hosting is more extensive than the list of pros. One of the main reasons is because hosting companies have to earn money. Since equipment, services, and time cost money and effort, they need to limit their offer or find different means to make revenue. Some of the most common disadvantages of free hosting are explained below.
Branding problems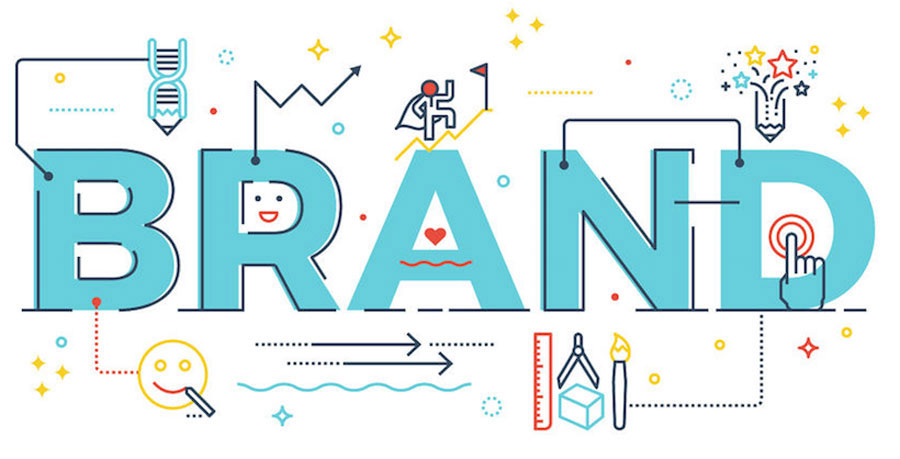 Image source: Startupnation
Besides hosting, your website needs a domain name. For business websites, this is the branding mark that has to be unique and memorable. Typically, you should be able to choose the best name for your new website, one that will help your SEO efforts and distinguish you from others. However, many free web hosting providers do something called "shared branding". They will allow you to register only as a subdomain and implement their own brand into your URL address. Or, they will place their logo or watermark on your pages. Not exactly a good way to create a unique brand identity.
Displaying ads on your website
Basically, ads are one of the most common disadvantages of free hosting. As said above, to continue to exist, hosting companies need earnings. Since they are offering you their service for free, they will often need to show ads on your website in return. That's usually the only way for them to cover their costs. Remember that, even if those are ads on your website, you are not getting anything from them. And, because ads can often clutter the website, this is not a suitable option for a professional website.
No uptime guarantees
Uptime is one of the most important aspects of hosting. By definition, it's the amount of time your website will be up and running. If people can't access your website most of the time, it's pretty much useless. And for free web hosting, there is no guarantee about how much your website will be up, unlike paid hosting, where most of the premium plans can guarantee more than 99% uptime.
Poor customer support
Premium hosting solutions offer quality customer support. As you can assume, you can't expect to have the same level of support for free hosting. More often than not, you might not even have any support at all. Even if they offer support, free websites won't have priority.
A limited number of pages
Depending on the hosting provider, you can encounter some excessive limits on the number of website pages. Some free hosting plans go as far as allowing you to have only one page. Carefully read the offer if you are planning to have more pages or want to add some later.
Limited bandwidth
If you have a simple website, limited bandwidth might not be the problem, mostly because your website won't have "heavy" visual elements that take a lot of time to load. But, if you want to include those elements on your website, due to bandwidth limitations many providers pose on you, your website will be slow. This is an especially bad circumstance if you are expecting to have a lot of visitors.
Questionable security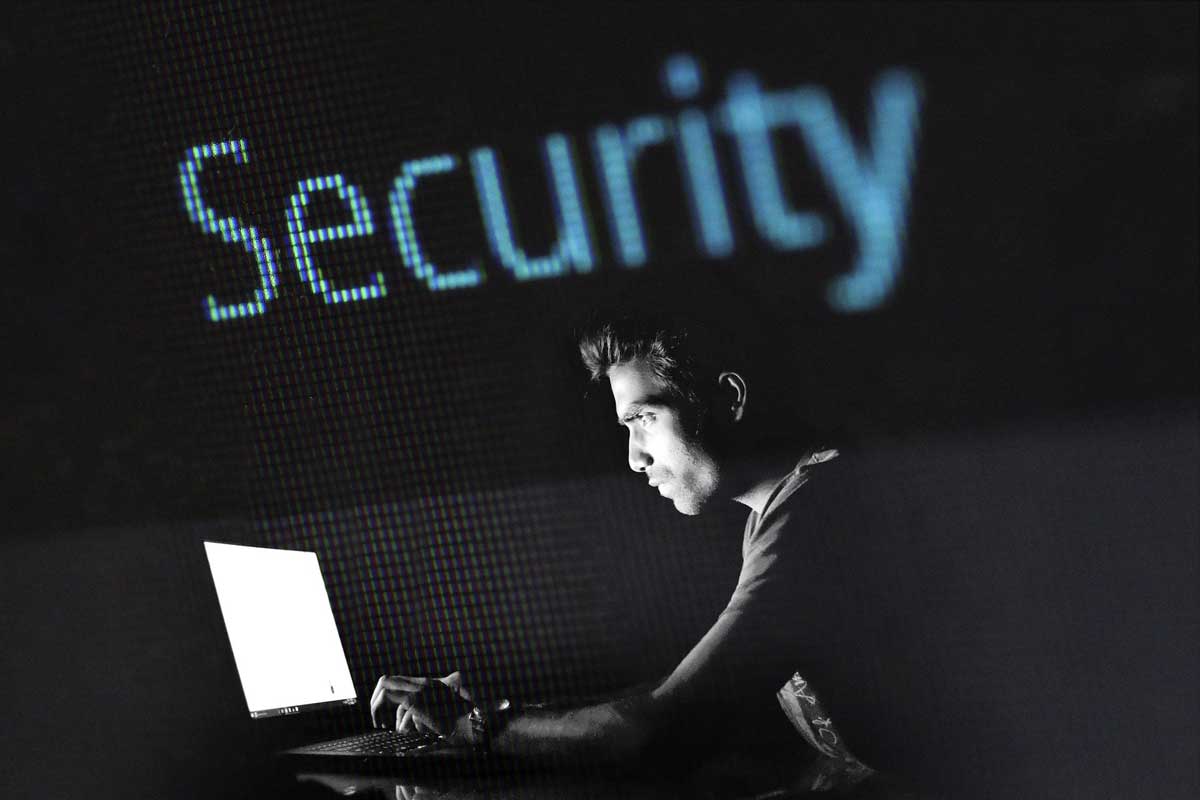 Image source: Pixabay
Website security is one of the major concerns for every website owner. Especially today when even the safest companies are susceptible to data breaches. If you are storing a lot of sensitive data and personal information, the lack of security can endanger your website. That's why placing trust in a free web hosting company to keep your data safe is, at best, a questionable decision.
Not many features
Many free web hosting options don't include the features you can expect from paid plans. They limit the number of features to force you to subscribe. And since your website management can depend on these features, it's not a convenient option in most cases.
Final words
Even though free web hosting may sound like a good deal, oftentimes it's not a proper solution. While they advertise their services as quality solutions, it's often an exaggeration. If you want to be sure your website is safe, up, and scale properly, paid options are probably the best. Unless you have a really limited budget and just need a website to hone your future skills. But, if you want to create a website for commercial means, paid plans are most definitely the only viable long-term solutions.
Digital Marketing Audit
Get an accurate evaluation of existing performance, which helps identify new opportunities for expansion and improvement.