5 Best WordPress Security Plugins
Originally published: February 28, 2021 11:34:37 AM, updated: November 19, 2022 12:00:00 AM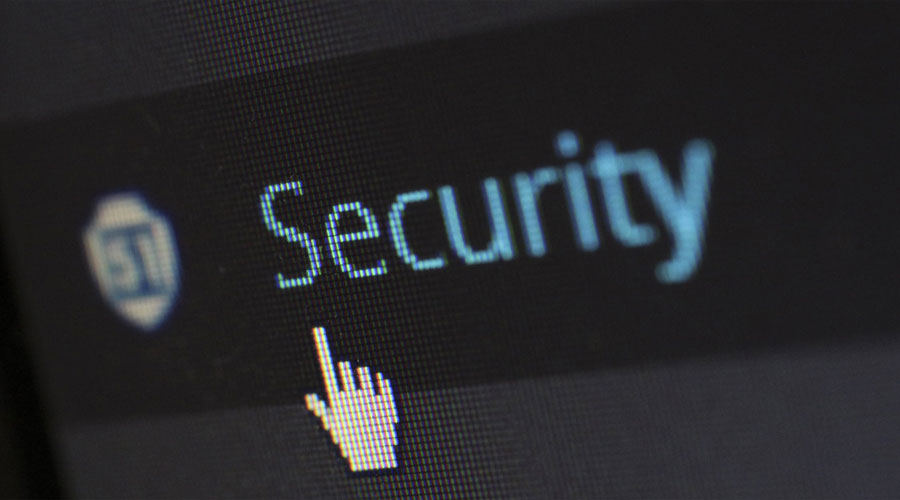 Given the usability, plugin library, structure, and sheer power of WordPress (WP), its popularity stands to reason. However, with popularity comes risk – the more users use it, the more exposure it gets to bad actors. In turn, with cyber attackers and malicious actors becoming increasingly savvy, WP security concerns are relatively common. Let us use this article, then, to explore the issue and suggest 5 of the best WP security plugins today.
WordPress prevalence, plugins, and security statistics
WP is the largest Content Management System (CMS) today, powering roughly 35% of the internet. As highlighted above, a key reason for this lies in its powerful plugin library. Indeed, WP plugins range from improving SEO and other enhancements to monitoring and enhancing security. However, properly maintaining WP and preventing malware infections is not without challenges, as data shows.
An expanding plugin library
As of February 2021, WP's plugin library offers to "extend your WordPress experience with 58,600 plugins". WP fortunately provides a wealth of information on each plugin you'll find, including:
Ratings
Active installations
Last updated date
Minimum WP and PHP version
Latest WP version tested
Nonetheless, finding the best WP security plugins within this vast pool of options can be difficult. That's an even more crucial choice than most, since security is more than an optional addition; it's nigh imperative.
Growing security concerns
While security concerns are frequently justified in general, WP security statistics show even more alarming trends. ZDNet reported on Sucuri's 2018 findings, which held that 90% of all hacked CMSs were WP. While studies find this trend to be fluctuating, most agree that WP remains disproportionately targeted. For example, WPClipboard reported on WordFence's findings that up to 90000 attacks on WP sites happen every minute. The same infographic found that, among others:
4000 WP websites got infected with malware from a fake SEO plugin
61% of infected WP websites are out of date
52% of WP vulnerabilities are caused by plugins, according to WPScan
Before choosing the best WP security plugins: site performance and accessibility
With the above statistics in mind, it should be evident that WP security should be a primary concern. Still, even the best WP security plugins need your consideration before and after implementation. For one, many such plugins can affect website speed due to their bulk, which can hamper your SEO. Similarly, sites may need all-in-one packages or focused solutions and specific features depending on their needs.
Consult your web hosting provider
First and foremost, if you haven't, you should consult your web hosting provider. Providers will typically include security features such as scans and backups, but they can vary quite notably. Of course, those should often not fully cover your needs, which is why the WP security plugin market is thriving. However, knowing what you get from your provider can help inform your decision.
Ensure performance and accessibility
Next, frequently after implementation, you should keep your website's performance and accessibility in mind. As mentioned before, bulky plugins can decrease your website loading speed. This will, in turn, affect SEO rankings and diminish the user experience (UX) by reducing accessibility. You should thus carefully weigh performance against security benefits to ensure your website provides a quality visitor experience.
The 5 best WP security plugins
In light of the above, let us now delve into the best WP security plugins you may consider.
#1 Sucuri Security
Sucuri can only come as #1 in most such lists, especially since we've quoted their findings just above. It's an incredibly prominent name in the industry, and its security plugin offers a very comprehensive option. However, it's notable that the free version features differ from those of the premium one.
Features
The free version of the Sucuri security plugin offers a wealth of security features, including:
File monitoring
Activity auditing
Malware scanning and security notifications
The premium version adds further functionalities, including its web application firewall (WAF) which offers, among others:
SSL support
CDN for performance optimization
An intrusion detection system (IDS)
Cost
Sucuri's basic plugin is free. WAF access by itself starts at $9.99/month as a standalone option, while Pro version plans begin at $199.99/year.
#2 WordFence Security
Another prominent name on the field, whose findings we've also quoted above, WordFence Security is another all-inclusive security plugin. WordFence sees comparable fame to Sucuri and also comes with similar features. It too offers a free version and a premium one, with different options.
Features
The free version of WordFence Security comes with crucial security features, including:
WAF access
Malware scanning
Traffic and analytics monitoring
Two-factor authentication (2FA)
The premium version understandably enhances these features. On top of advanced features, such as a real-time IP blacklist, it offers spam protection and more frequent scans.
Cost
WordFence's basic plugin is free, while the premium version costs $99 per year.
#3 WPScan
Next on the list is another prominent WP security plugin, WPScan. Like the previous two, we've quoted some of their findings on the field above, in the form of ZDNet's infographic. WPScan's plugin, as the name suggests, focuses on scanning for common vulnerabilities.
Features
WPScan boasts a unique approach to WP security, given its own manually curated WP vulnerability database. As such, its features hinge on the quality of their database. These include:
Remote WP installations scanning
Daily automated scans for malicious code
Email notifications
Cost
WPScan's pricing model is based on daily API requests, with the free version supporting up to 25 requests per day. The Starter plan supports 75 at $5/month and the Professional 300 at $25/month. Finally, the Enterprise supports unlimited requests and custom features for bulk websites, starting at $2000/year for up to 133 websites.
#4 iThemes Security
Next on the list is iThemes Security, formerly known as Better WP Security. The team behind it has created the popular BackupBuddy and other handy WP plugins. As of February 2021, iThemes Security boasts over 1 million active installations.
Features
The iThemes security plugin comes with typical, powerful security features, including:
Scheduled WP backups
2FA and password enforcement
Malware scans, powered by Sucuri's malware scanner
The Pro version extends these features to multiple websites, from 10 to unlimited.
Cost
Like the others, the basic iThemes Security plugin is free. The Blogger plan starts at $52/year for one site, the Small Business plan at $83/year for up to 10 sites, and the Gold plan at $130/year for unlimited sites.
#5 Jetpack
The final entry to this list is another popular all-in-one security plugin, Jetpack. As of writing this article, Jetpack boasts an incredible 5 million+ active installations.
Features
Jetpack comes with crucial security features, including:
Real-time backups
Malware scanning
Email notifications
Furthermore, it comes with optional but often welcome website design tools and automated marketing tools. While these won't likely be one's core benefit from Jetpack, the security features alone should make it an appealing option.
Cost
Jetpack's basic plugin is free, while the Security Daily plan starts at $19.95/month.
In conclusion
To summarize, WP security concerns are both wise and justified – as data repeatedly shows. As malicious actors continue to target WP websites, owners need nothing short of the best WP security plugins to respond. Sucuri, WordFence, WPScan, iThemes, and Jetpack all offer substantial security features at affordable prices beyond the basic, free plugin versions. As long as you ensure optimal website performance post-installation, any of them can prove to be an invaluable asset.
Digital Marketing Audit
Get an accurate evaluation of existing performance, which helps identify new opportunities for expansion and improvement.