Our SEO tool analyzes your website and gives you step-by-step instructions on how you can optimize for Google®, Yahoo® and Bing®. All it takes is a few clicks, and then you can get back to business (only $9.99 per month). Sign Up Now
What Matters to Google: Ranking Factors in 2021
Originally published: February 14, 2021 08:06:46 PM, updated: November 19, 2022 12:00:00 AM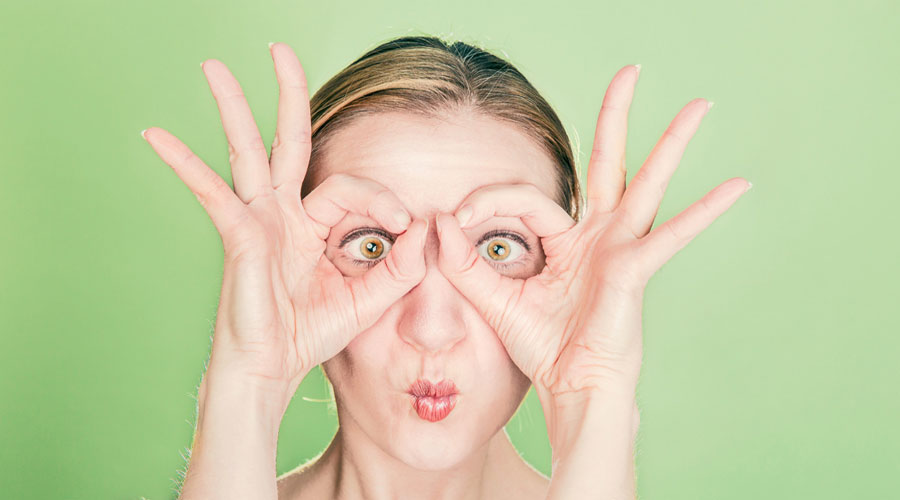 The biggest wish of every website owner is to rank higher on Google! But as Google is using over 200 ranking factors, it is difficult to keep focused on each. Currently, Google is one of the most popular and powerful search engines among others. It has dominated other search engines, including Bing and Yahoo, with over 5.13 billion searches that are taking place each day. So, it's no wonder that you'd need to rank high on Google search results.
But, as now and then Search Engine Optimization is changing, it can be a tough job to stay with all the changes.
So, suppose you are trying to think about what exactly matters to Google and which ranking factors are essential for your website. In that case, you are reading the exact post right now! Here we are going to discuss the most important ranking factors with their complete details. You have to keep focused on every point so that you don't miss anything valuable.
Let's get into it!
5 Most Important Google Ranking Factors — 2021
Many people are trying to follow all the Google Ranking Factors to rank higher. As we have mentioned above, when it comes to getting a higher ranking, you need to focus on a few of these factors. Yes! Only a few!
To assist you, we have researched and shortlisted the most valuable ranking factors you must focus on. Scroll down and take a look!
1. Page Experience
Page Experience is a top ranking factor in 2021, and SEOs should care about it. Page Experience includes everything related to website's user experience such as mobile friendliness, how quickly the page loads, and how the page performs according to Google's Core Web Vitals.
Google's Page Experience ranking signals are a combination of three metrics: Largest Contentful Paint (LCP), Cumulative Layout Shift (CLS), and First Input Delay (FID). To read more about Page Experience, visit this link.
2. High-Quality Content
You might know that content is just like the soul of a website. It is the best way to grab the attention of both Google and the audience. But you have to know that creating and publishing content is not all. Here you also have to follow Google ranking factors that are certainly the king. Google notices almost three things in your content.
These things include:
Uniqueness

Errors

Relevancy
If you can produce content that is 100% unique, fresh, and relevant to the topic then, there is no doubt that Google will rank it higher. It doesn't matter how optimized your website is if your work is not useful. You cannot expect to rank higher on Google.
If you want to ensure that your content is well-written, then simply involve online tools in your life. Take a look at tools that can help you in this case!
SearchEngineReports — Free Grammar Checker
This is an excellent SEO tool that allows its users to go for a free content quality test. After testing its services, we found its grammar corrector service the most accurate, smooth, and fast. This Grammar Checker is 100% free of cost. It can be accessed easily on any device or browser. Simply access this online grammar check tool with your browser, go to its grammar checking service. Now, paste your text and click on grammar check online! In a minute, this tool will display accurate results!
DupliChecker
This is one of the popular SEO and text tools that allows you to check your content's SEO and quality. This place is famous for its punctuation checker and plagiarism checker services. It's a handy place that works the same as the tool we have mentioned above. You can use this tool to check your content's uniqueness, errors, and relevancy.
3. Backlinks
After that, the content part, the second most valuable Google ranking factor is backlinks. They are the root of Google's ranking algorithm. It's the only way to get connected with the Google crawler who is finding websites for indexing. Backlinks that are also known as inbound links are like a key of assurance for your site. Google will add all those keys together and analyze them in-depth. After that, it would be selected, whether your website deserves to rank higher or not.
Pro Tip: If you can grab backlinks from high authority sites, then there are more chances to rank higher. For getting high-quality backlinks, you can use the SmallSeoTools backlink checker tool so that you can notice the backlink profile of your domain.
4. Domain Authority
The next important Google Ranking Factor is Domain Authority. The main purpose of this factor is to show you your site's expertise. Domain Authority or DA (developed by MOZ) is a ranking metric that indicates how well your site is ranking. It also shows the current state of your site's SEO. It provides a score between 1 and 100. If you get a higher score, then there are higher chances of ranking on Google.
Now, there are many ways through which you can boost your site's authority. You can get started by focusing on high-quality backlinks. But, before everything, it is important to check your DA with a reliable domain authority checker Tool so that you can take action accordingly.
SmallSeoTools Website Authority Checker
This Domain Authority Checker is one of the best free tools available today. This is an excellent Moz DA checker that allows its users to check the domain authority of websites. Also, this place is facilitating its user's Bulk DA Checker tool. It can check for up to 5 sites at a time. If you want a free but reliable service then smallseotools website authority checker is best for you.
Seoreviewtools Domain Authority Checker
This is another best domain authority checker tool that is easy and simple to utilize. It enables you to check your domain authority as well as page authority for free. Also, it helps you get high-quality backlinks. It is a user-friendly interface and authentic tool for the Domain Authority checker of any website.
5. Keyword Optimization
After creating high-quality content, checking DA, and getting backlinks, one of the most meaningful ranking factors is the optimization of keywords on your website. In plain speak, keywords are the words or terms that people use to search up things on Google. So, that's why your site must contain those keywords that your audience is using.
Pro Tip: Always use a keyword research tool such as UberSuggest, Google Keyword Planner, etc., for researching quality keywords.
Here are some tips to optimize your keywords:
Title Tags

— After keyword research, include target keywords at the beginning of your post's SEO title tags.

Meta Description

— After writing eye-catching meta descriptions, add your focus keyword in it. This will help the audience know what your content/site is about.

Image Alt Text

— Also, add your targeted keywords in the image alt text because Google can only read images.

Anchor Text

— While linking your pages, try to add keywords for anchor text. Google only uses anchor text to figure out what's the page about.

Use LSI Keywords

— After the primary keyword, there exist some other related words that people search for. These words are known as LSI (latent semantic indexing) keywords. By adding these to your page, you will help Google to find out what's the content about.

Include Keywords in URL

— Another tip for keyword optimization is to add keywords in the URL of your post.
TAKEAWAY
Dear Readers! These are some most important ranking factors that mean a lot to Google. However, there are many more but, we would recommend you to stick to the five factors discussed above.
Digital Marketing Audit
Get an accurate evaluation of your current marketing performance, which helps identify new opportunities for expansion and improvement.