Our SEO tool analyzes your website and gives you step-by-step instructions on how you can optimize for Google®, Yahoo® and Bing®. All it takes is a few clicks, and then you can get back to business (only $9.99 per month). Sign Up Now
Top Technology Trends to Take Customer Experience to a Whole New Level
Originally published: November 13, 2019 01:43:25 PM, updated: November 19, 2022 12:00:00 AM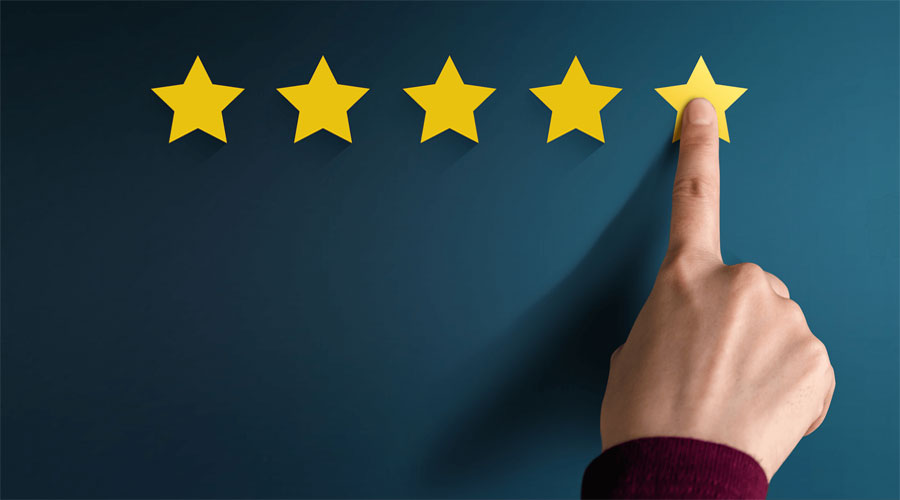 It's very important to ensure a positive customer experience to build exceptional brand prominence. The very first impression which your product or service leaves on the customer affects brand image at every stage of the customer journey. The concept of customer experience goes back very far but even today, new technologies are launched daily to enhance customer experience. The key to winning the trust of the modern customer lies in technological innovation and today's emerging technologies are powering the customer experience of the future. So, it is of primary concern to utilize the current trends and develop strategies accordingly. This could be achieved by listening directly to the customer's voice. Your company can only grow the business when you are efficient enough to take advantage of the new technological opportunities.
Talking of customer experience, it would be nonsensical if we let go of the customer experience that call centers cater to, largely unnoticed. All the call centers in India, with the best use of their experience and etiquette, try to deliver a customer experience worth remembering. But with technology forging ahead at such a rapid pace, be ready for the ever-increasing expectations of your customers. Therefore, it has become mandatory to stay up to date on the latest trends. Every year new studies come out with the purpose to reveal the latest trends or any important insights that are the most influential around the world. It's important to view the customer experience statistics and pay attention to every attribute carefully.
Let's see what are the top technology trends to improve customer experience in 2020:
AI-based chatbots replacing the call centers in India that were operating manually - Recently I was going through an article according to which very soon AI would be integrated into the field of "Law". It is presumed that the decisions taken by law are sometimes driven by emotions or some assumptions made beforehand by the lawyers in due course of the journey of the case. This was the most bizarre application of AI that I have gone through recently, I am pretty sure there may be more which you might have encountered. But the most common and profound application of AI is in the field of call centers.
Code of Practice (COD) is a proper set of defined ways about how to handle all the customer complaints, but in spite of being a set protocol, 66 % of the customers substitute their brand after a negative customer experience. So nowadays it is very important to automate and personalize their responses.
A better way to automate call centers would be to implement chatbots for handling queries. More and more brands are now switching to utilize social messaging in addition to AI and chatbots. Patient users are a thing of the past, most of the customers nowadays want the resolution then and there. This kind of immediate and efficient solution can be given by artificially intelligent chatbots. Many call centers have already successfully implemented and are running with very minimal human intervention, the only concern here is that the chatbots are not able to understand the emotion, expression, or pitch and hence are unable to empathize with the customers. But meanwhile, we are sipping our evening tea, developers are working on it and very soon these chatbots would be so developed that they will start recognizing customers' moods.
Evolved content texting enhances the whole messaging experience - Due to social media messaging like Facebook and Twitter, technology is inaugurating a new era that holds more expectations about how things can be done at a faster pace. There used to be a time when people shared text messages with zero level of creativity and each message used to cost an arm and a leg. Now with the evolution of the whole chatting experience, sending SMS (text messages) is irrelevant. Top messaging apps currently in the market like Facebook Messenger and WhatsApp incorporate such generous features like sharing locations along with the text, sharing the same message to multiple people with a single click by making group chats, sharing video content in the form of GIFs (Graphics Interchange Format) which is such a new world experience for many people.

With the introduction of GIFs, it has become easy to express emotions without even writing long texts. Also, the privilege to get to check that whether your message has been read by the receiver or not was something that people might have not imagined. The list is not ending here; there are many more features that make these messaging platforms a revolutionary way of building connections. These mobile phone apps like WhatsApp are used worldwide and are now no more left as just a messaging app, it has now become a platform to build your own business as well as customers.
Learn to talk and listen is a go-to technology for introverts-You can easily find people around you frequently saying "Hiii Alexa", "Thank You Siri" or "Cortana, play In the End" etc. And if this is not enough, they are soon going to be speaking on behalf of you in taking orders, giving instructions or while providing support. Though they make many misinterpretations and contradictions as compared to the orders given, they are constantly learning and getting better day by day.

The exceptional feature which these voice-enabled bots provide is that they can converse in the language in which you are most comfortable. The level of convenience and availability is at such an unprecedentedly low cost, that people who are unable to afford a human assistant can now easily take advantage of the digital assistants. But sometimes people forget about the security concerns and share their personal details without giving a thought about the dire results. So, basically, the underlying concern is that people are sharing personal data with this intelligent real-time support.
IoT (Internet Of Things) is changing the world -IOT has changed the way the industries starting from agriculture to transportation are implementing their business, which was once the least technology-driven field. The new 5G mobile communications that make mobile connectivity available at every time and every place and with the rising competition among the biggest internet connection giants, the prices of internet connections are hitting rock bottom and thus people rely on the internet for the most niche to most important things related to their life directly or indirectly. For example, searching for a new job or just finding options for places to spend their weekends. Due to these IoT sensors, people are now experiencing personalized suggestions according to their real behaviors and habits, which helps in anticipating people's immediate needs and helps them live in the future.
SEO has comprehensively changed customer experience through getting the search right - the level of reliance on digital search has increased and has no intention to slow down. People from the very early start of the day start searching from the recipe of their wanted breakfast till dusk by planning the itinerary for the next day. So, it would be for the best to make their search very smooth and knowledgeable simultaneously by getting the search right at the first instant. This is possible through the adequate application of SEO technology as 88 % of the online audience truly believes the content they perceive online. The internet has become very smart and remembers every single thing you clicked a day before or a month ago and modifies your search results according to it. This truly helps people to get to their desired product, service, or any link at the cost of as minimum time as possible.
These were some of the major advancements which have changed the world of customer online or offline experience. There are surely many more to come in the future because this is akin to a science.
Digital Marketing Audit
Get an accurate evaluation of your current marketing performance, which helps identify new opportunities for expansion and improvement.