What is the Use of Ad Maker for Online Marketing
Originally published: November 20, 2021 12:25:13 PM, updated: November 20, 2021 12:44:17 PM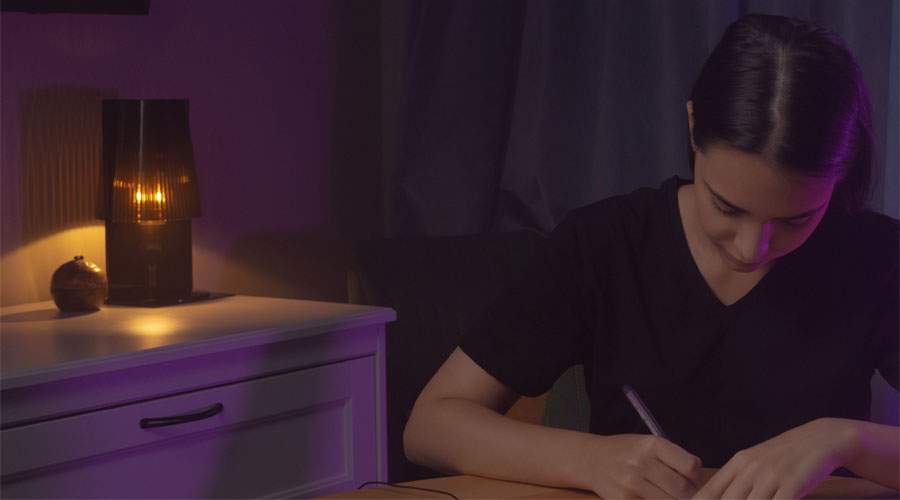 In 2021, marketing managers and business owners have been busier than ever. Digital marketing, especially engaging videos on social media platforms, is a successful online marketing campaign. They greatly influence the viewer's purchasing decision and create high-quality marketing and promotional effect on the audience.
With the right online video Ad maker, small businesses can get their online marketing efforts on track within their budget. By employing an effective ad maker, you can have a lot of creative options with ad creation tools that will empower you to compete with larger competitors in online advertising. You can use the design experience and limited budget offered by ad makers to help your business create professional, high-quality ads and graphics.
What is an Ad Maker?
Ad Maker is a program you can use to create visual graphics for print, online, and social media campaigns. You can create posters, banners, images, and more for your website and social media handle. These programs are available in both free and paid versions from online sources suiting all budgets and needs.
Why use an Ad Maker?
Ad makers:
Help you engage in online advertising
Save time and effort creating attention-grabbing graphics
Focus on self-promotion
Adjust the template for future use
Create templates for different ads
Find new leads.
You can use ad maker to:
Promote your products and help you reach a broader audience to sell your product more efficiently.
Sell a service using engaging and breath-taking video ads while showing potential customers that you're willing to make an extra effort for them.
Advertise an event and draw people to your venue.
Raise brand awareness by creating ads with a focus on engagement and conversions. An Ad maker can help your brand appear unique, trendy, and brave enough to break the rules and offer something new.
Market a course by using high-quality business ads that unquestionably draw attention.
Increase social media engagement and help you stand out from the competition with high-quality and jaw-dropping ads that will make any social media user stop and pay attention rather than continue scrolling. You can wow your customers on Instagram, create engaging ads for YouTube, and target your Facebook audiences considering your followers' interests, locations, or the pages they interact with, thus streamlining your sales funnel.
Explain your service with ease enabling you to get to the sale faster and with fewer words
Get higher conversion rates and sales as an Ad maker can create mesmerizing video ads that automatically attract more visitors.
Retain your audience for longer by spicing up your video content marketing strategy with animated images, bold text, and powerful words.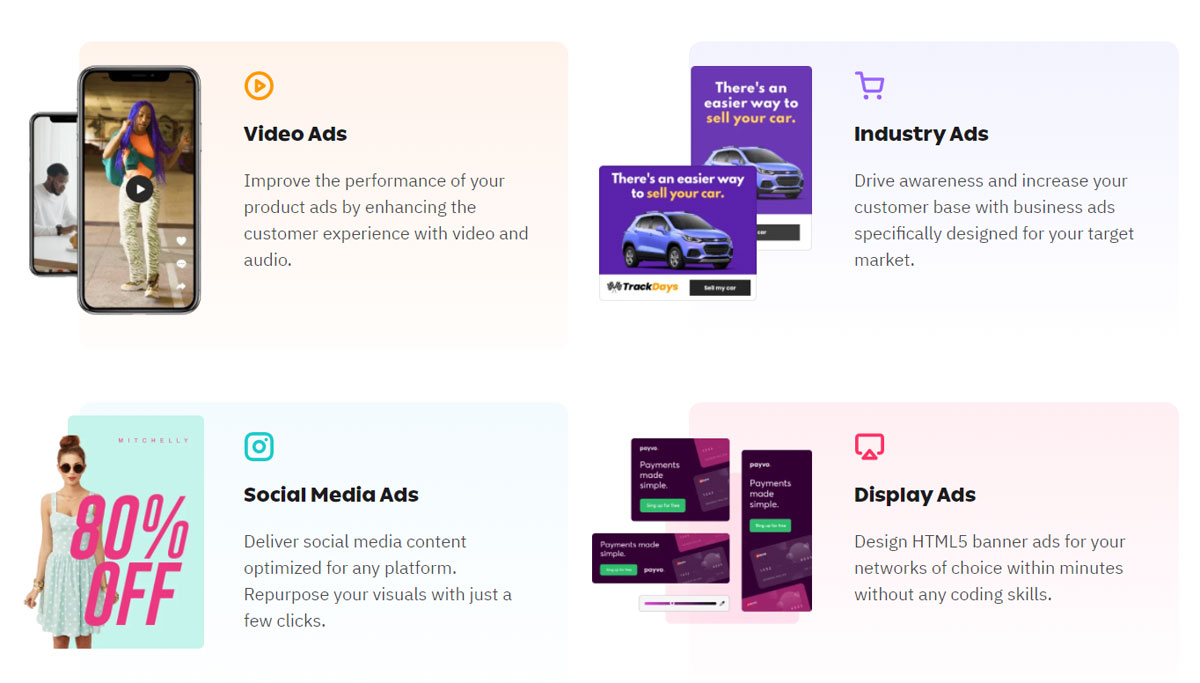 When to use an Ad Maker
You can use professional Ad Makers for the following tasks:
Access design tools on a variety of devices and platforms
Create new business logos, graphics, and ads
Allow small design and creative teams to create content marketing strategies more efficiently
Pro-quality custom art and create sample designs for work orders
Stay within the budget to save online marketing costs
Recommended article: Setting Your Marketing Budget: 5 Key Steps to Take
How can you create an ad using an effective Ad Maker?
This is a step-by-step guide on using Ad Maker to create stunning graphics.
Step 1 - Select a program
There are many ad-making programs available that can be easily accessible on your desktops and mobile apps. If you want to create a large ad, upload a custom function, or expect large-scale customization, you must use a desktop or a laptop. If you want to create a customized or mobile-only ad for platforms such as Instagram, Facebook, and Snapchat, you can use your smartphone.
Ad makers can be a free version or a paid version. You can also customize your design by choosing from hundreds of features. You can test and determine which feature or aspect can have the most significant impact on your business.
Step 2 - Choose a template
Almost all ad-makers offer a library of templates in both free and paid service versions. You can also size your social media project according to the required dimensions of your Facebook cover photo or Instagram post before you start designing. You can also create the display from scratch, adjusting the size/design to begin with a simple background instead of the preselected elements.
Step 3 - Add photos and icons
Create ads that match your business goals and branding. Look for images and icons that fit both your ad's message and your overall branding element. Many ad-makers offer searchable stock photos and graphics that you can use for free in your designs. You can also upload your photos, logos, and branding material.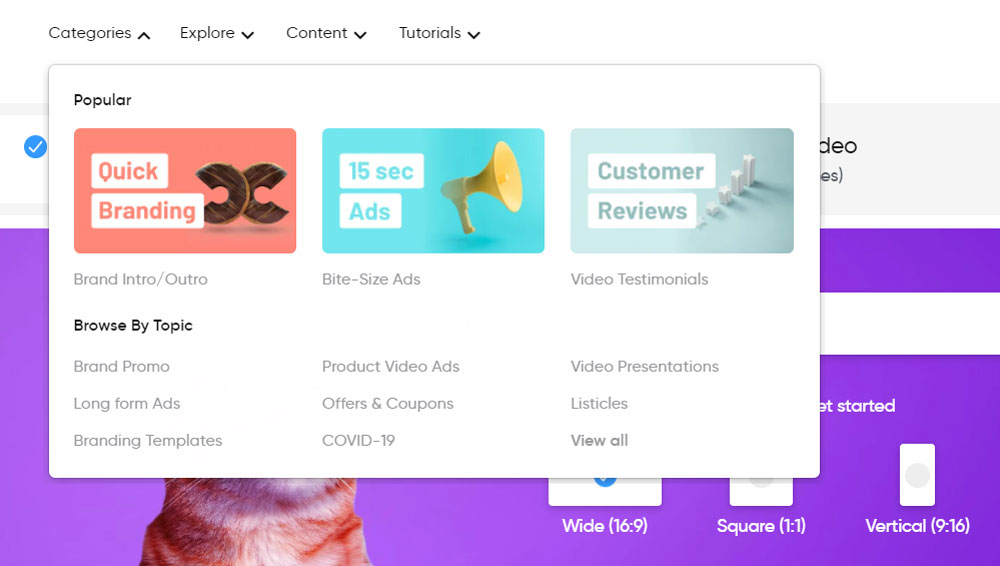 Step 4 - Add text
You can use packaged templates that contain sample text that you can use in your ads. You can also edit the text and add fields to change the wording, spelling, or general message. Include relevant information in your ads, such as title or purpose, slogan, or event information
Step 5 - Choose a color and font
It's a good idea to use color to draw attention to your design unless you intentionally create a black-and-white ad. You can use colored elements for backgrounds, shapes, frames, and text. For fonts, you should use one to three shades, such as the main color for borders, titles, and main elements, secondary color for background or distinction, and an accent color.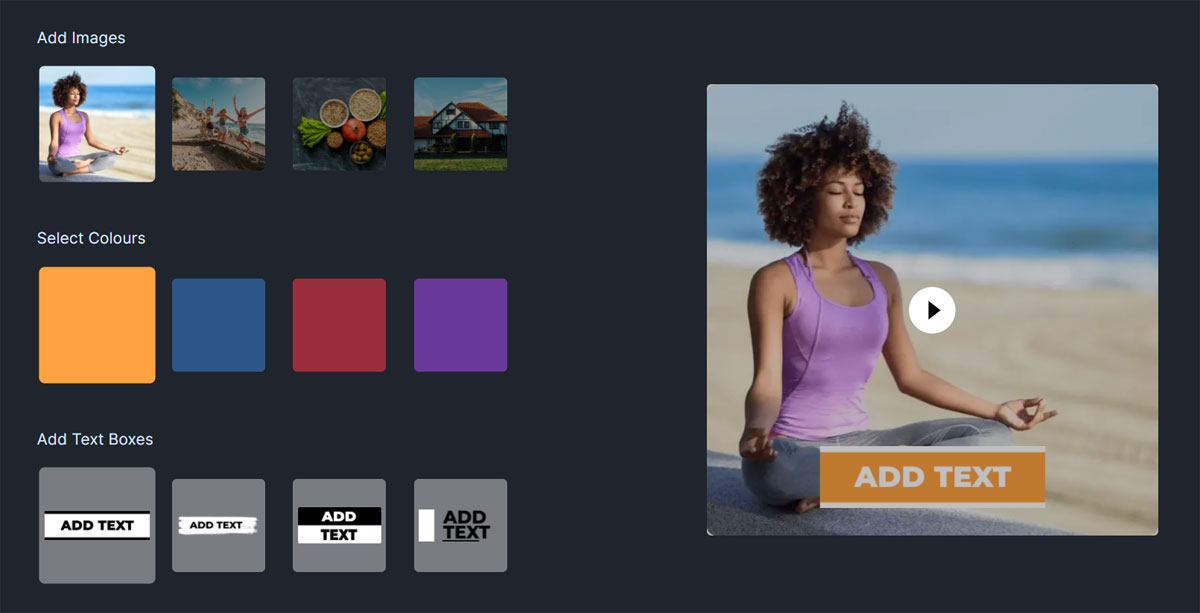 Step 6 - Consider motion graphics
Your ads can be created using animation such as GIFs, transitions, and other moving parts on websites and social media channels. In addition, many ad creation programs offer free and paid video design features.
Step 7 - Advertising, sharing, or downloading
Most programs allow you to download off-the-shelf content to your computer or device. You can choose from several images, documents, and video formats such as PNG, JPG, PDF, GIF, and MP4. Some programs also offer social media integration. This allows you to share your ad on social platforms as soon as it's created. The choice of the method you use depends on when and where your ad runs.
Factors to consider before you select the right Ad Maker
Determining the best ad maker program for your brand and business is a subjective process. When making this decision, make sure that with that tool, you can create a variety of ads and also other factors such as: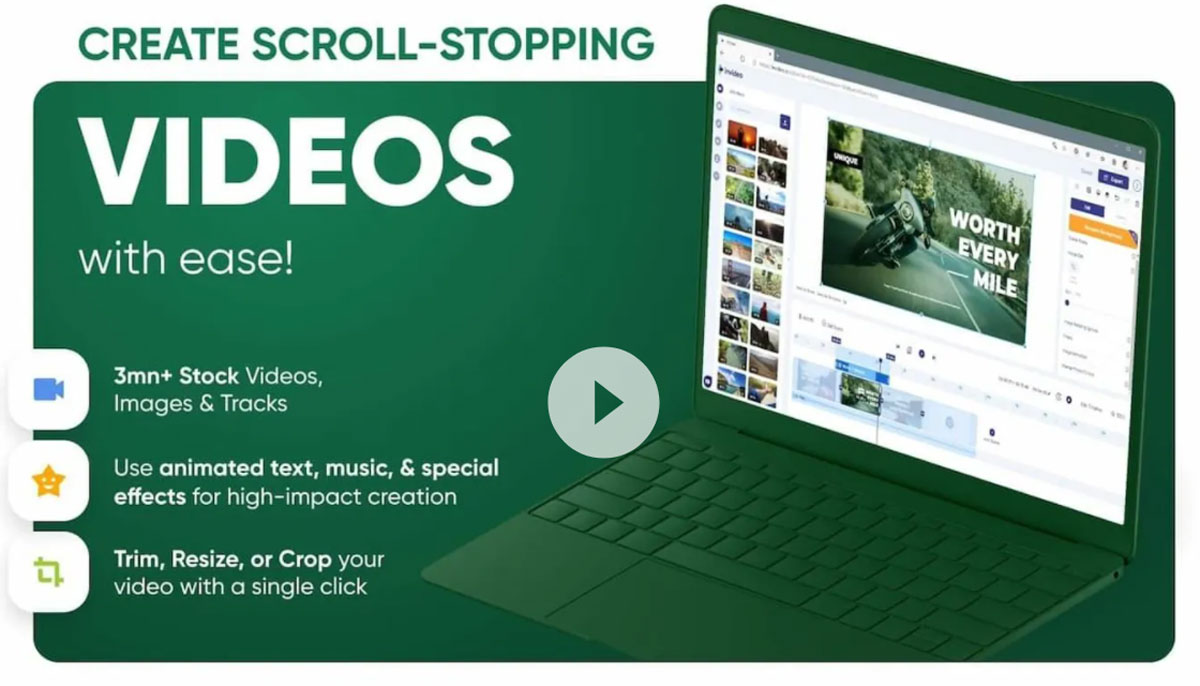 Audience
When testing your ad-making program, consider your company's target audience. This helps you narrow down your choices and choose programs that maximize viewer engagement.
Purpose
Think about the graphics you want to create and the campaigns you want to run. It would be best to have a predefined purpose for using these ads. Suppose you wish to use it on social media or printed matter. In that case, the size you want, the visual graphics, and the overall effects, even Government agencies are now using Ad Makers to interact with the public through the social media channel.
Templates
Consider an Ad maker that offers you a variety of templates in varied types and styles that require only minor changes that can save you time focusing on other aspects of your campaign.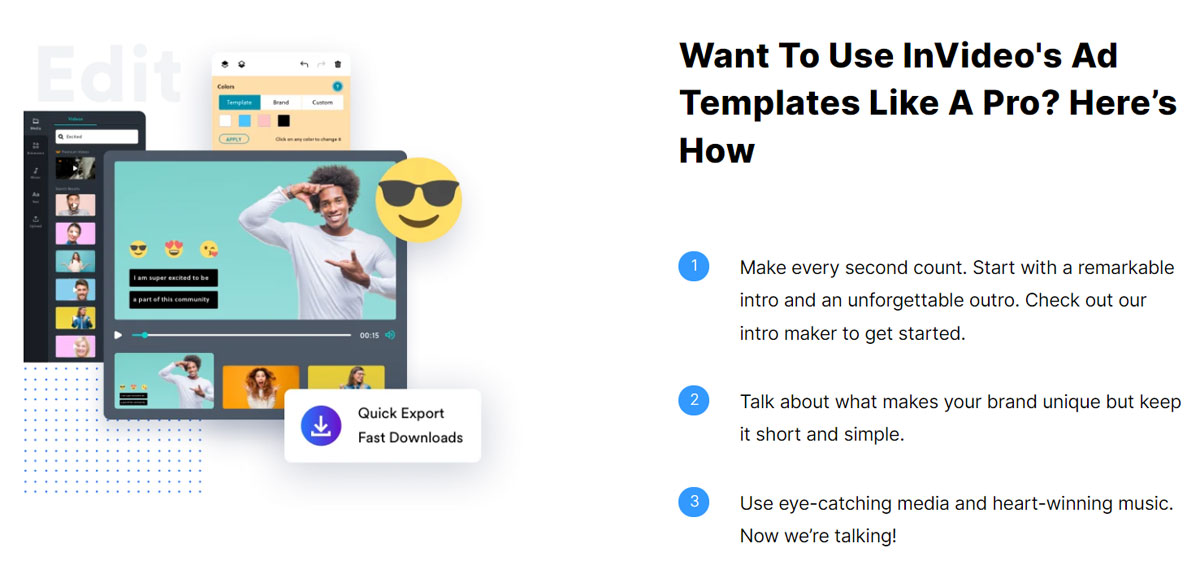 It can be easily exported
Consider the download options of your Ad maker before finalizing one and choose the best file format and size for your campaign according to your budget.
Storage
Consider storage availability and space for all projects and uploaded files.
Sharing
You can use ad-makers integrated with social media platforms to enable automatic sharing. This saves you time downloading files and uploading them to your channel for posting, and it also helps keep space on your device. Apart from social media channels, some ad makers can incorporate Google products, photo editing programs, and other tools. If you're already using a particular design program, consider using ad-makers with your established favorites.
Support
Consider if you need customer or technical support from the ad maker. Consider Ad maker programs with an online help section that can include a FAQ, product chat and phone support, walkthroughs, or training wizards for new users.
Platform
Determine when, where, and how to use your Ad maker. Most are offered as web-based tools, software downloads, and app downloads.
Collaboration
Create a plan with your Ad maker wherein you can be offered to share projects with multiple members and see how many accounts you can create with one plan.
Price
Most ad-makers offer both free and paid levels. While features and accessibility are usually better with paid plans, some free plans have a lot of features that are perfect for individual developers and small businesses. Think about how often you use ad makers and how personal your content marketing strategy is. This is a way to determine if a paid plan is right for you.
Best practices while using an effective video Ad Maker
You must stay focused and have one objective for your video ad.
Know your voice and tone according to your brand and your video's goal.
Consider small details like the quality of your pictures, editing, lighting, SEO, Text, etc., and make professional ads.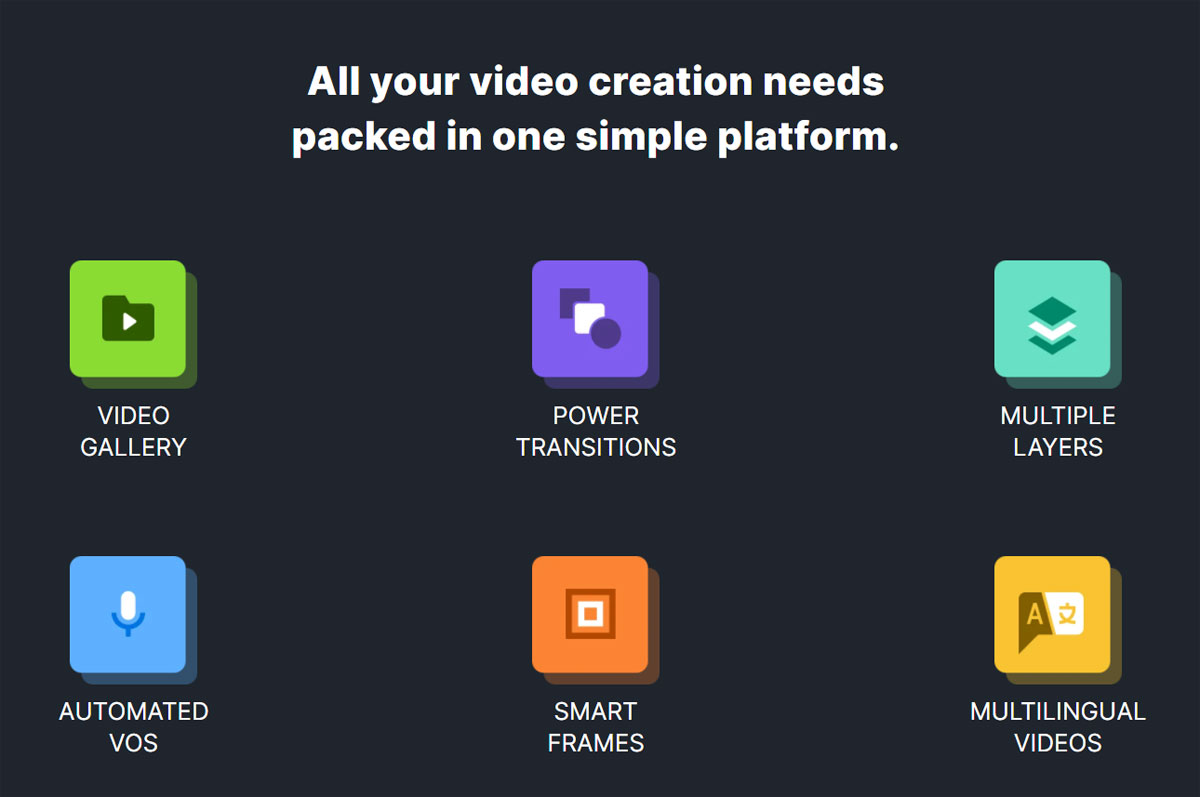 Benefits of employing an Ad Maker
Let us see how an Ad Maker can benefit your business and brand:
You can create stunning ads for online marketing campaigns by using individual designs and ad sets by using an ad maker.
You can avail of beautiful templates to help you create the best ads in just minutes. A variety of design elements to boost your design allow users to combine amazing custom video and social media ads in minutes.
You can customize different aspects of your ad to attract your audience by incorporating different vector symbols and customizing colors to suit your brand.
Some Video ad-makers not only help you create custom ads but also share your ads on the various platforms you use to promote your brand.
Advertising makers will help you create promotional videos for sale and help create customer voices.
Advertisers are great for product promotion and behind-the-scenes videos. This can give viewers a peek inside the circle and make them feel like they have a good knowledge and deep understanding of the company's products and services.
To Conclude
With the right ad makers, you can quickly drive social media online marketing, create a compelling content marketing strategy, and increase your social presence reaching new customers. It is no longer an expensive business for businesses to create the most professional and engaging video ads.
Now you can use an effective Ad Maker and create eye-catching video ads in minutes. It is a great way to increase brand exposure, build interactions, and attract new customers.
Automate Your Entire Marketing and Sales Processes
As a HubSpot solutions partner, we can work with you every step of the way to automate your entire marketing and sales processes.