Good marketing makes your company look smart. Let's prove that to you!
"Almond Solutions" is a digital marketing agency that provides SEO, SEM, CRO, social media marketing, content creation, and online advertising services.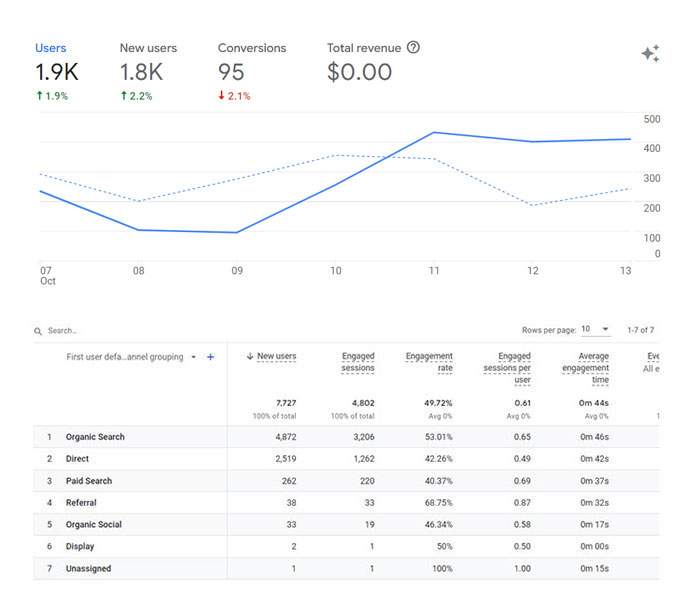 CREATIVE nerds
We're a group of creative nerds who enjoy showing up and doing something we love every day.
Get Started With $1,000 Worth of SEO Advice for Free
Book a FREE 30-minute SEO consultation with us to take the first step in growing your business without risk.
Almond's Digital Marketing Solutions

Website Design
Are you looking for a custom, well-structured, high-quality website design that will effectively adapt to your company's future growth? You have found your answer with our professional website design services.
Read More »

Lead Generation SEO
SEO-generated traffic does nothing for your business if it doesn't convert to leads. A killer SEO strategy is fine-tuned to hit the right channels and generate real revenue for your business—partner with us.
Read More »

Social Media Marketing
We believe in a holistic approach to delivering impactful consumer experiences. Contact us today and book a call for more information on how we can help energize your social media marketing campaigns.
Read More »

PPC Management
Effective PPC management is probably the most important part of executing a winning paid advertising campaign. It is not enough to "set it and forget it" – you need to be willing to hire experts in this field.
Read More »

Blog Management
Without a blog for your business, you will have a big problem with your content marketing strategy. Whilst having a blog, you will definitely make Google love your site and engage your customer's day-after-day.
Read More »

Digital Marketing Training
Almond's digital marketing training and mentoring will help you access insider knowledge, tactics, action items you can take to enhance your website's performance and increase your online visibility.
Read More »
Our 3 Step Approach to Growing a Brand Online

Driving qualified traffic (visitors) to your website

Converting visitors into leads and customers

Generating brand loyalty and repeat business
Online Store Builder
Only $33.99 per month
Create one quickly and in just under an hour. Our robust online store builder makes it easy to sell your products online.
WE NEED A FEW DOLLARS TO REACH OUR MILLION! COVER THEM.