Our SEO tool analyzes your website and gives you step-by-step instructions on how you can optimize for Google®, Yahoo® and Bing®. All it takes is a few clicks, and then you can get back to business (only $9.99 per month). Sign Up Now
5 Do's and Don'ts of Digital Marketing You Must Know
Originally published: August 16, 2022 10:30:21 AM, updated: November 19, 2022 12:00:00 AM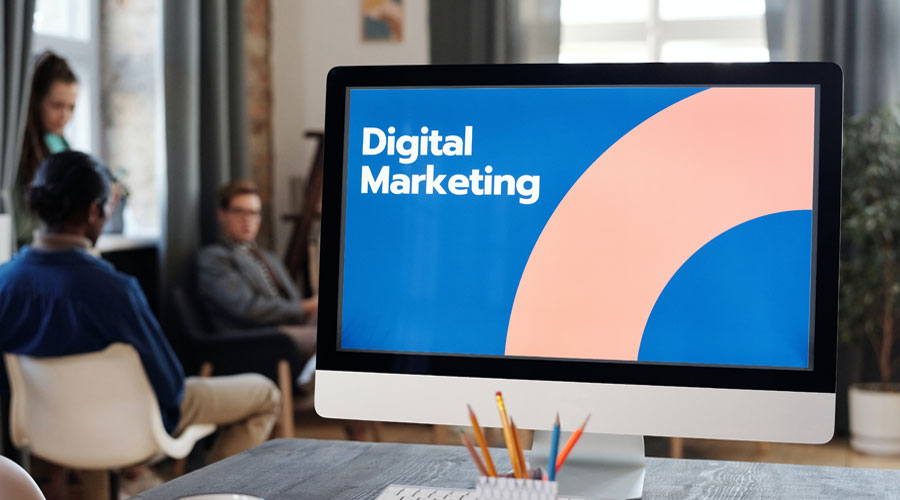 The business world is rapidly embracing digital marketing after understanding its potential. Around 75% of marketers increase the trust and credibility of their business through digital marketing tactics. But to make your digital marketing strategies work, you need to know the dos and don'ts. Follow this guide to understand the dos and don'ts of digital marketing that can increase your ROI.
Do Focus on Branding
Digital marketing is all about creating a brand identity. A unique brand identity will help your customers recognize you easily. Start by hiring a custom logo designer for your business brand. A well-crafted logo will capture the attention of your target audience, and they will learn to associate your brand with the logo's color scheme.
Do Focus on Building a Business Blog
Maintaining a blog to communicate your business ideals is reasonably prudent. The blog won't just be helpful for marketing purposes. But it will be something you own. Making your digital marketing strategy solely focused on social media is not wise. A single change in the algorithm can tumble everything you have built.
Recommended video: How to Write a Blog Post That Gets MASSIVE Traffic
Do Concentrate on Mobile Optimization
Google prioritizes websites that are well-optimized for mobile devices. With the increasing number of mobile internet users, you must focus on making your website accessible on mobile devices. Traditionally, web designers used to create a desktop website and later adapted it for mobile. But nowadays, web designers should adopt a mobile-first attitude, following the footsteps of Google.
Do Implement Personalization in the Customer Journey
Integrating personalization into your buyer's journey helps you develop a more profound and stronger bond with your customers. Start by addressing customers with their first names on personalized messages and emails. Putting in some extra effort to gather some information about your customers will help you develop a more targeted digital marketing strategy.
Do Optimize for Local and Voice Search
Due to technological advancements, many of your target audience won't be willing to type text into the search box. Voice search has become immensely popular, and people who optimize their websites to power voice search will triumph in the future.
You should also focus on local search optimization to cater to internet users searching with the words "near me." You should add your business to your site's local listings and localized content.
Recommended video: How Voice Search Optimization Works | 5 Voice Search SEO Tips
Don't Forget Email Marketing
With modern digital marketing methods like social media, marketers tend to underestimate email marketing. For every single dollar spent on email marketing, you can expect an average return of $42. It remains one of the best methods to receive updates from brands.
Moreover, emails allow you to bring a touch of personalization to your marketing campaign. Adding the recipient's first name and adding a subject line can increase the clickthrough rate on emails. You can also leverage the power of email marketing to collect feedback from clients and improve your business operations.
Don't Underestimate the Power of Live Streaming
The online live streaming market has increased massively during 2020. Customers now prefer watching live videos more than reading a blog post. Don't forget the option to go live on social media platforms like Facebook, YouTube, and Instagram.
Don't Be Present on All Social Media Platforms
Social media is a powerful tool in digital marketing. It can fuel growth in your business to a considerable extent. But numerous social media platforms have come into existence over the years. You don't need to be present on all of them to build a successful digital marketing strategy, as it wastes your time, budget, and effort.
Instead, it would be best to start by determining which platform is the most preferred by your target audience. If you are targeting Gen-Zs and millennials, Instagram and TikTok might be your most valuable platforms. Facebook is most popular among a slightly older audience, as people in their 30s and 40s.
Don't Forget SEO Updates
SEO is a pillar of digital marketing, and you should know the right tactics to climb up the search results. Hardcore SEO strategy implementation will help you increase your visibility and attract more organic traffic to your portal. But building a successful SEO strategy isn't enough. You also need to stay aware of the recent trends in the SEO industry since they keep changing from time to time.
Recommended video: How To Benefit From Google SEO Updates
Don't Overdo Your Marketing Tactics
Marketing to your target audience is essential. But you need to do it in a way that doesn't seem annoying to your audience. For instance, sending too many emails daily will make your audience mark you as spam. Posting content on social media platforms hyper-actively will make the audience lose interest.
Wrapping up
Hopefully, the do's and don'ts list will prove to be helpful while creating your digital marketing strategy. In case you need assistance, don't forget to consult a professional digital marketing company.

Let's audit your marketing progress to find new opportunities for expansion and improvement (starting at $190). Contact Sales
Digital Marketing Audit
Get an accurate evaluation of your current marketing performance, which helps identify new opportunities for expansion and improvement.